No Comments
Major News and Storylines from GABF 2015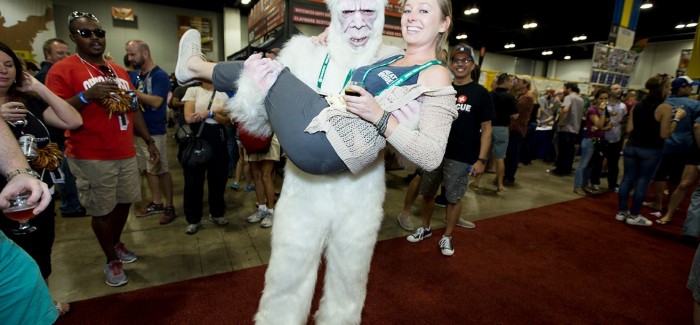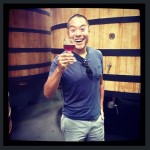 Earlier this year, when The Brewers Association announced that the Great American Beer Festival would be Bigger, Better and Beerier, we assumed that was merely a reference to the additional exhibit hall and sheer size of the event itself. That part was certainly true, but this year we also saw an abundance of major industry changes emerge out of the festival. One thing's for certain, this year's fest was extremely well run, the additional space, breweries, educational components and new features all left festival goers a little more overwhelmed and bushy-eyed, but with a much better experience on the whole.
Golden Road Brewing and Anheuser-Busch Announce Partnership from A-B and Golden Road Brewing on Vimeo.
AB Purchases Golden Road
As the festival continues to grow in size and prominence it seems that GABF has become the stage for major industry announcements and shake ups. None bigger this year than Monday's announcement that Anheuser Busch would continue building out their craft portfolio with the acquisition of Golden Road Brewing. It was a move which really didn't come to a whole lot of shock as we've know that AB had been eye-ing a West Coast addition and Golden Road had placed such a focus on expansion and marketing it's brand to a greater audience. Also with the recent flood of acquisition announcements from Heineken/Lagunitas, Saint Archer/Miller Coors Firestone/Duvel-Moortgat it was only a matter of time before AB struck again.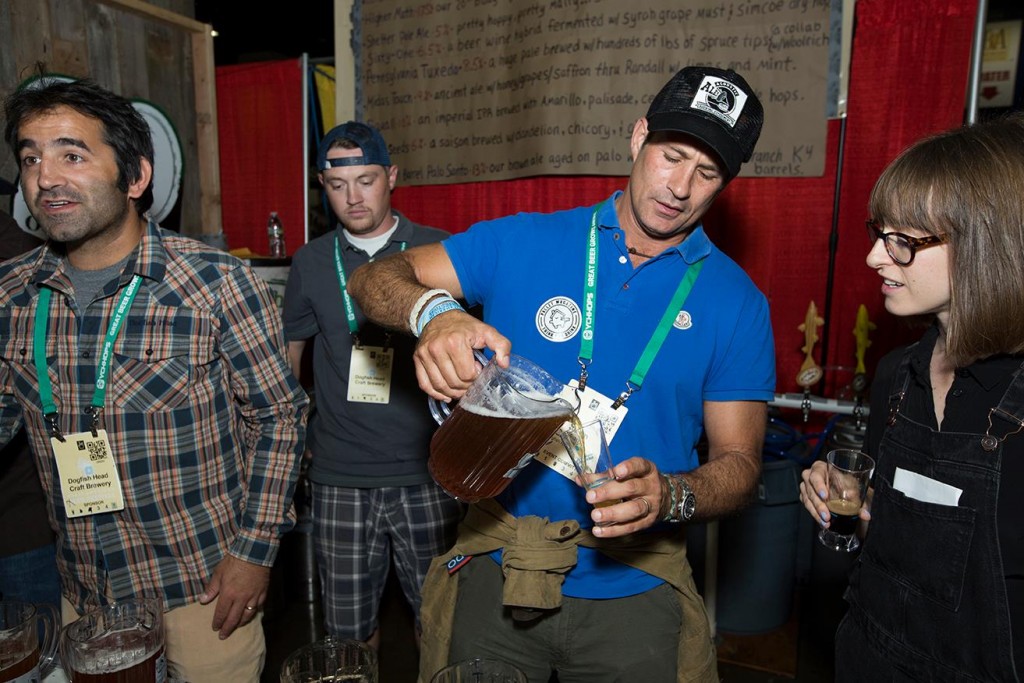 Dogfish Head Sells 15% Stake to LNK
As first reported yesterday morning via Brewbound, Dogfish Head announced that it has sold a 15% stake in the company to private equity firm LNK, with the intention to re-buy that 15% stake and keep the brewery family owned later down the road. LNK will also receive one seat on the five seat board of directors. "They understand the primary goal is that the family buys them out at the end of their investment," said founder Sam Calagione.
This move comes months after Dogfish Head completed a $50 million expansion of the brewery. However, it's clear that DFH recognizes that in order to compete with the growing number of aforementioned acquisitions and the reverberations that stem from those moves, it must invest in it's own rapid growth plan.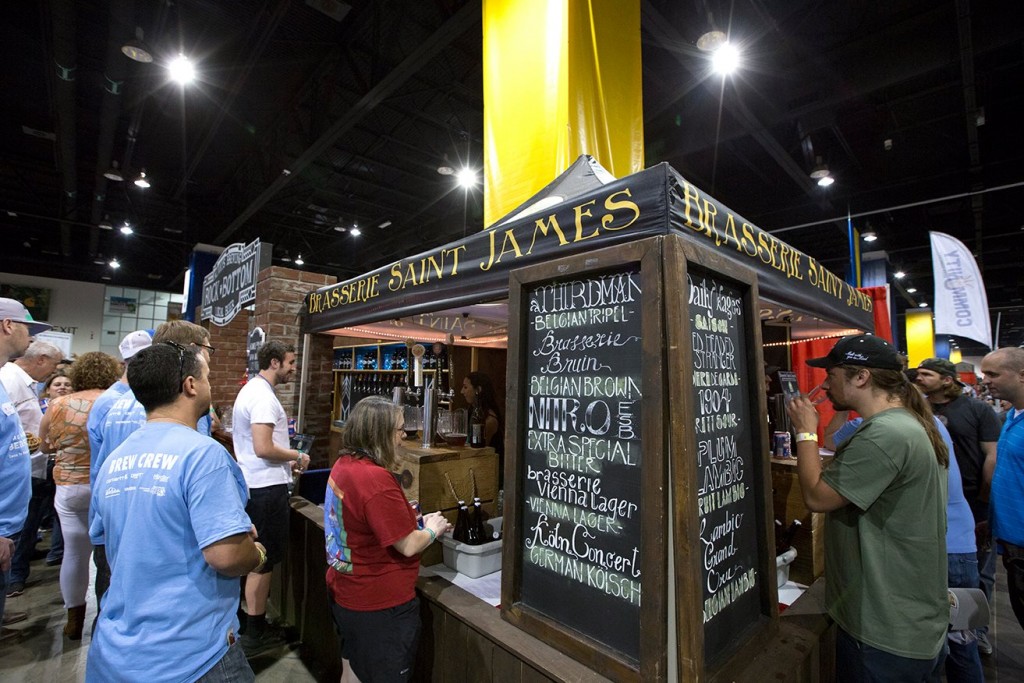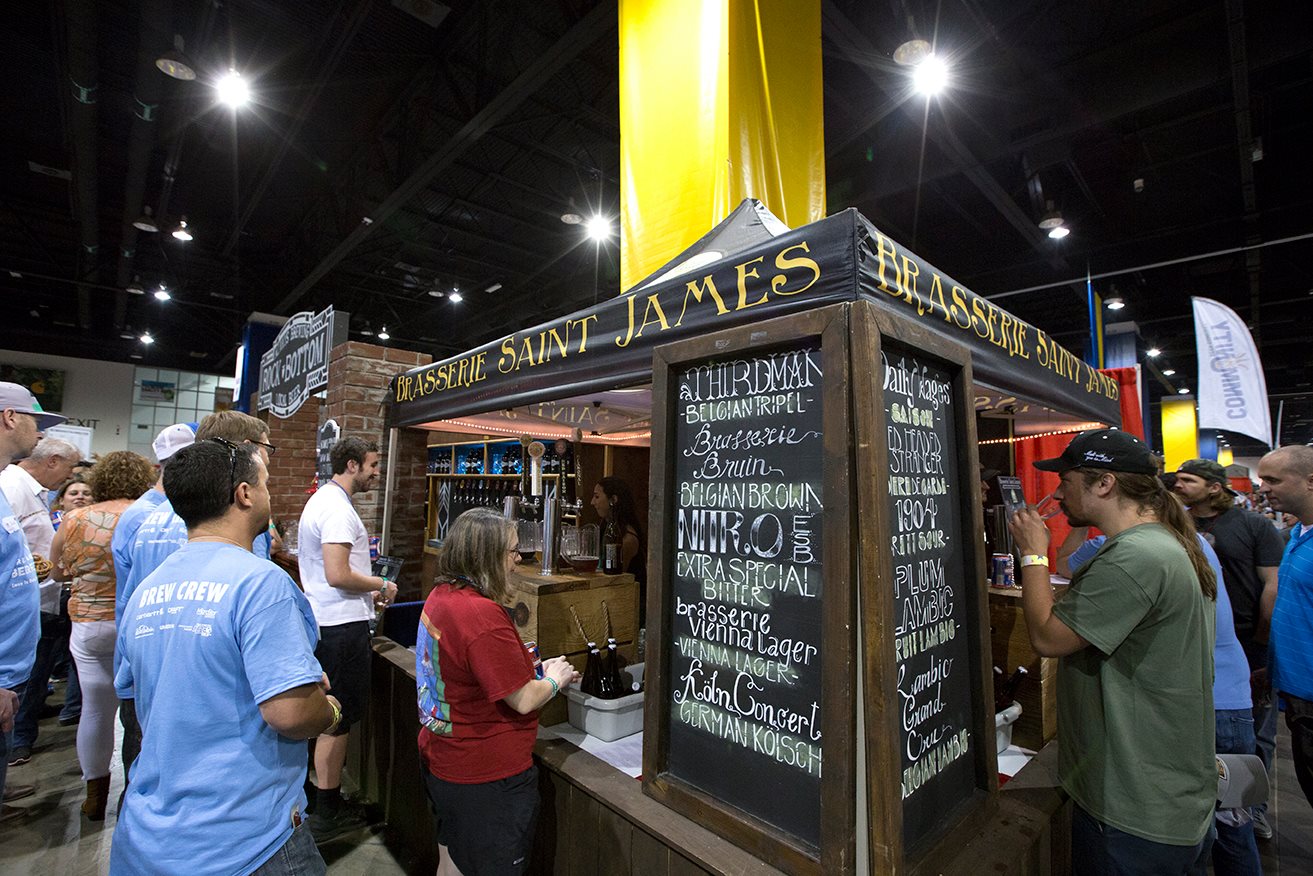 Brasserie Saint James to Open 2nd Facility in San Francisco
Brasserie Saint James, the Reno-based brewpub, first burst onto the national scene at last year's Great American Beer Festival with their gold medal for Daily Wages in the French and Belgian style Saison category as well as Mid-Size Brewpub of the year. This year Brasserie follow up their spectacular debut with a silver medal in the same category for Daily Wages.
However perhaps the bigger story we uncovered was that Brasserie Saint James would be opening up a second location in San Francisco later this year on Valencia St. near the intersection of 18th st. The 3000 sq ft space which was previously occupied by Abbot's Cellar will feature 7bbl system producing the same lineup of beers as their Reno location, and will also showcase 10 rotating taps Brasserie's favorite California breweries. The upcoming SF brewpub will have a full Brasserie influenced menu and a stellar cocktail and wine program.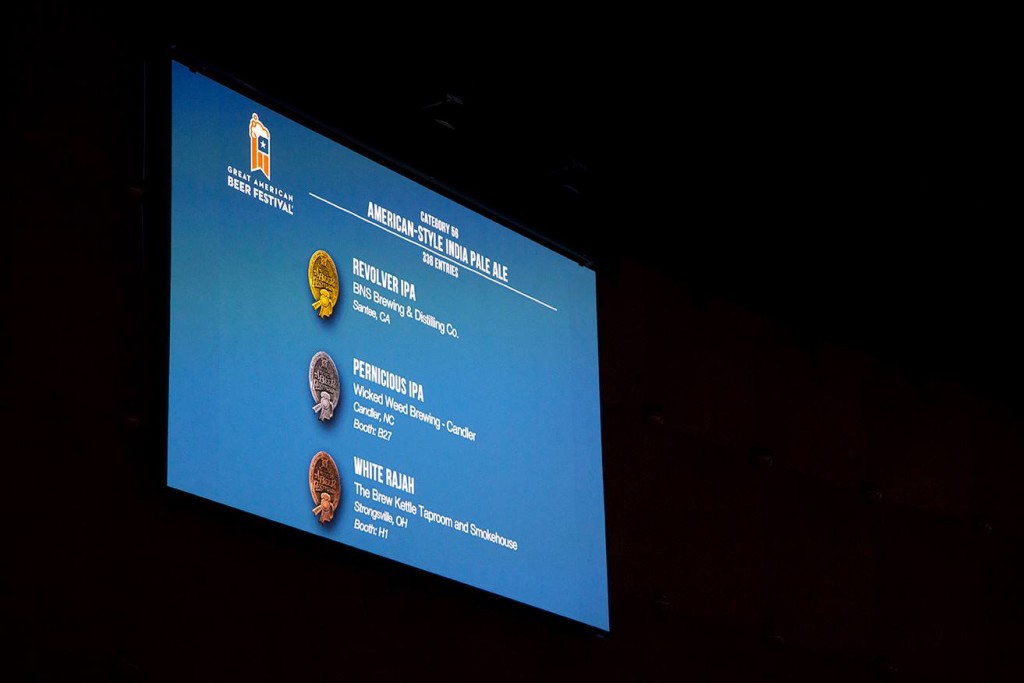 BNS Brewing & Distilling Co Wins American IPA Category
Perhaps the biggest shocker of the weekend landed during the actual awards ceremony. No we're not talking about Chelsea finishing dead last with zero points in the Fantasy Brewery Draft, though that was pretty fantastic.
Instead, it was the fact that BNS Brewing & Distilling out of Santee, CA took home the gold medal in the American IPA category, the most highly contested category in the history of the competition. That'd be the equivalent of Coastal Carolina winning March Madness, or Phillip Rivers actually winning a Super Bowl… ok, that last one would never happen, so bad example.
The reason this first place finish was such a Cinderella story, was the fact that this tiny two and a half year old brewery, out of south central California didn't even have their recipe dialed in for Revolver IPA, the winning beer, until just four months ago. That recipe's hop profile had undergone three iterations before finally settling on the end recipe prior to their submission. And yet, it managed to beat out 336 entries to win the American IPA category at the Great American Beer Fest. However co-founder and head brewer Dan Jensen is no stranger to the craft beer scene having brewed for Coronado and Left Coast before opening BNS.
"It's crazy, we submitted our beers to the competition but didnt have the funds to actually attend the festival," recalled Jensen. "I got a text from one of my buddies asking if I was at the awards ceremony, so he was actually the one who told me we had won. I didn't believe him at first, but eventually when we got the e-mail from the Brewers Association with the results it really started to sink in."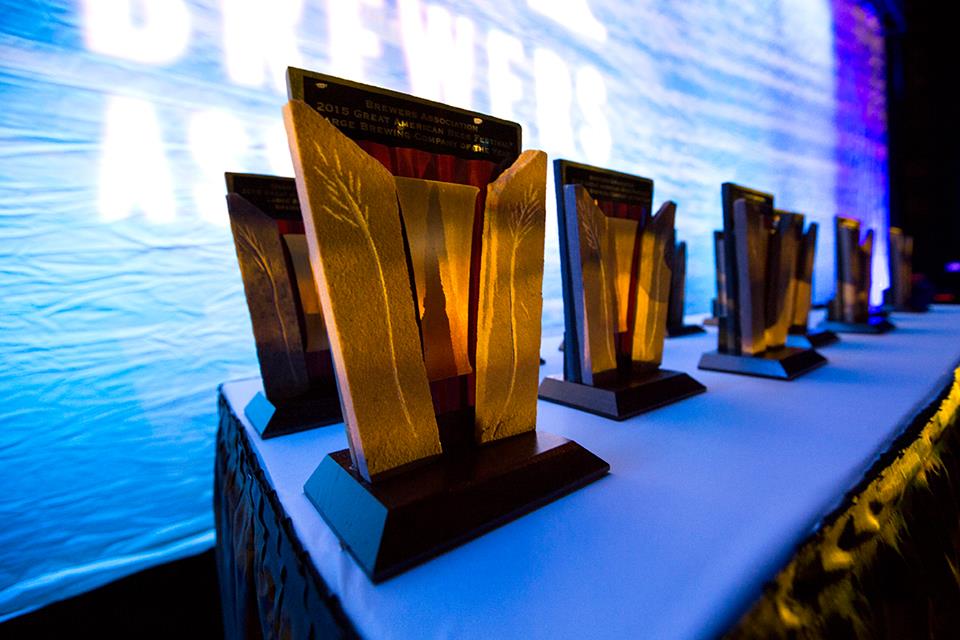 Firestone Walker Dominates Pivo Wins 3 Times
Firestone Walker has become the 90's Chicago Bulls of the craft brewing world, winning the distinction of best Mid-Size Brewing Company and Brewer of the Year for the fourth time in ten years. Not only that, but Pivo Pils and DBA have won gold medals in their categories for the third time, with Pivo earning back to back to back honors. This year, Feral One and Sour Opal from Firestone Walker's Barrelworks project also earned silver and bronze medals and Hammersmith IPA took home a bronze medal as well.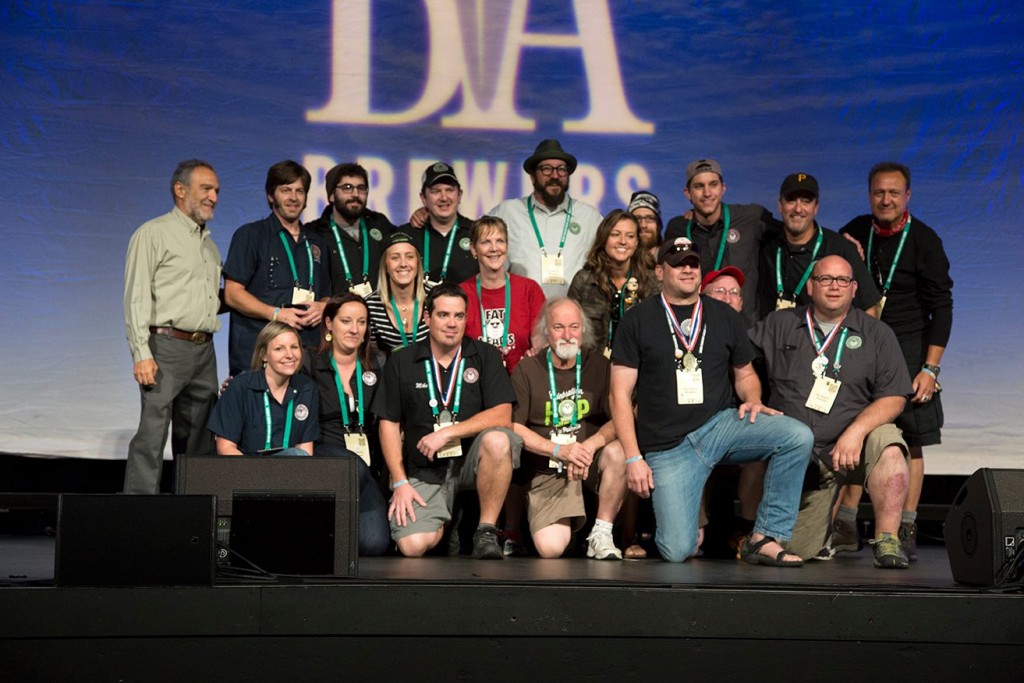 Fat Head's Cleans Up
Along that same vein the other big winner from an awards standpoint had to be Fat Head's Brewery, which won gold for Hop JuJu, Bone Head Imperial Red and Midnight Moonlight, and silver for Black Knight from their Ohio facilities, as well as a gold for Blitzkrieg Bock from their Portland location.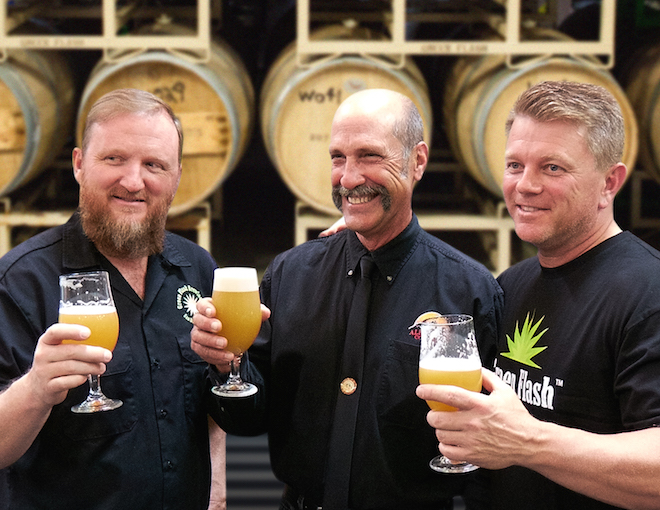 Chuck Silva Resigns at Green Flash
As reported yesterday another major shakeup occurred in the craft beer industry when it was announced that Brewmaster Chuck Silva would be leaving Green Flash Brewing to start his own venture in Central California. Silva had been with the company for 11 years developing their core lineup of hop-forward as well as Belgian style beers. This news comes a few months after Green Flash announced that it would open a second location in Virginia Beach.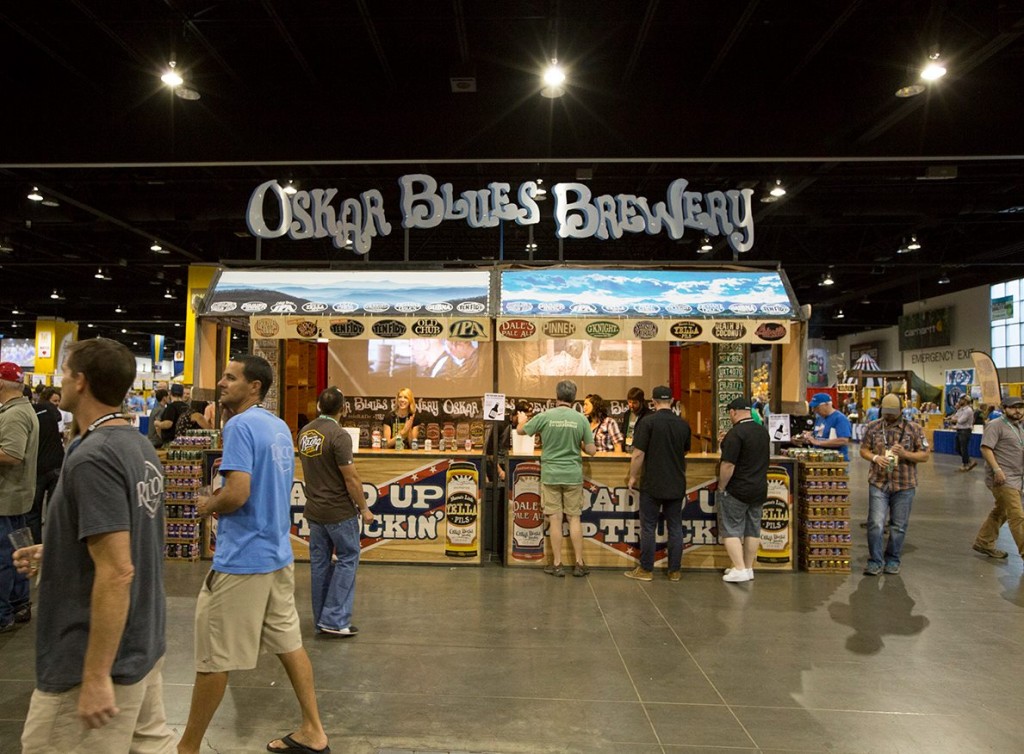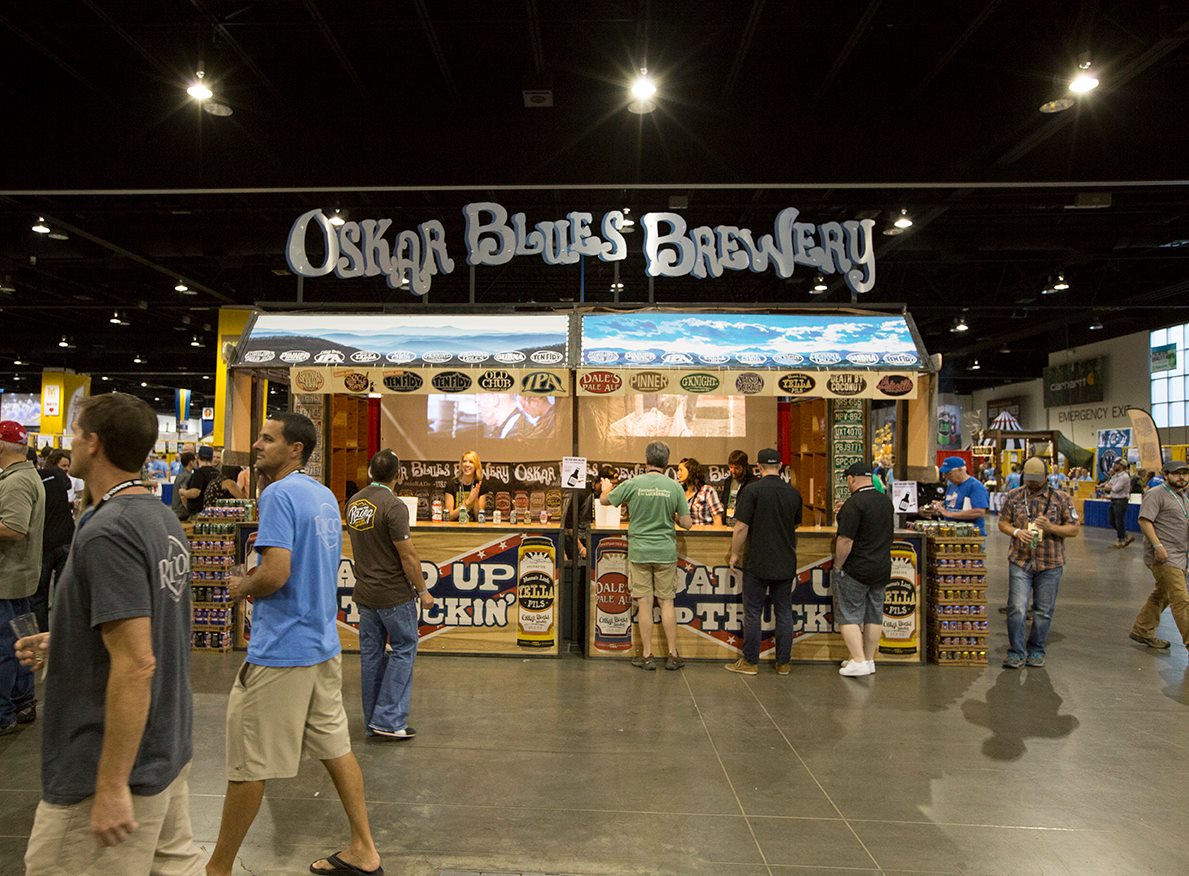 Oskar Blues Opening 3rd Location in Austin
Speaking of new locations and rapid expansion, we also discovered this week that Oskar Blues Brewery would open its third location in Austin, TX. As reported in the Denver Post, the 55,000 sq foot brewery is projected to open by the end of April and will have an initial production capacity of 30,000 bbl.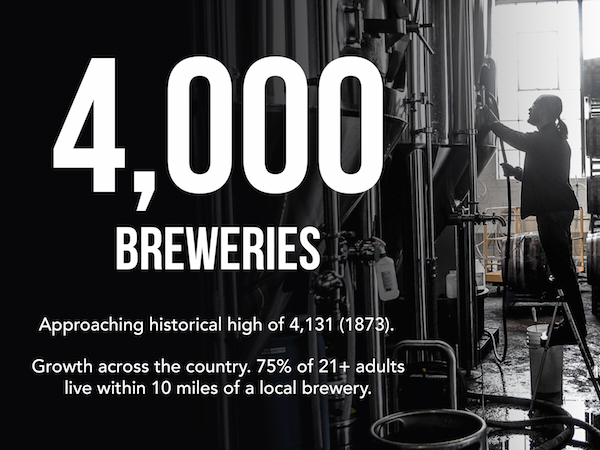 US Passes 4,000 Breweries in Operation
Lastly, the craft beer boom is about to cross another major milestone. Brewers Association Chief Economist Bart Watson who announced that the United States now has over 4000 breweries in operation. According to notes from the Internal Revenue Service, the number of active breweries in the United States reached its highest point in 1873 with 4131 breweries. It is project that we will pass that total by the end of 2015 or early 2016. And no… we have not yet reached over saturation. Just keep making great beer and people will keep drinking it!
Check back later this week for more Colorado-centric storylines, our favorite finds of the festival, and more!
---