No Comments
Brewery Showcase | Black Shirt Brewing Company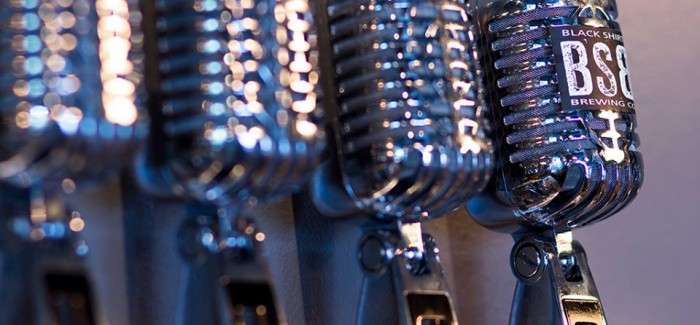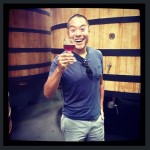 Special thanks to Dustin Hall of the Brewtography Project for Photos. To see more, visit The Brewtography Project.
Location:
3719 Walnut St, Denver, CO 80205
Hours:
Mon-Tues: Closed
Wed-Thurs: 5pm – 10pm
Fri-Sat: 2pm – 10pm
Sun: 2pm – 7pm
During the three years since PorchDrinking first started, I've been asked numerous times how and why I decided to start a craft beer blog. For me it's always been about much more than just beer. From the dawn of my own beer exploration, I recognized that craft beer was often the physical manifestation of love, struggle, creativity, necessity, brotherhood, friendship, humility, exploration, pride, passion and family among others. Black Shirt Brewing, just happens to perfectly represent all of those elements to a T. In fact, theirs might still remain one of the most classically personal and emotionally resonant examples of what it means to fully commit to the craft.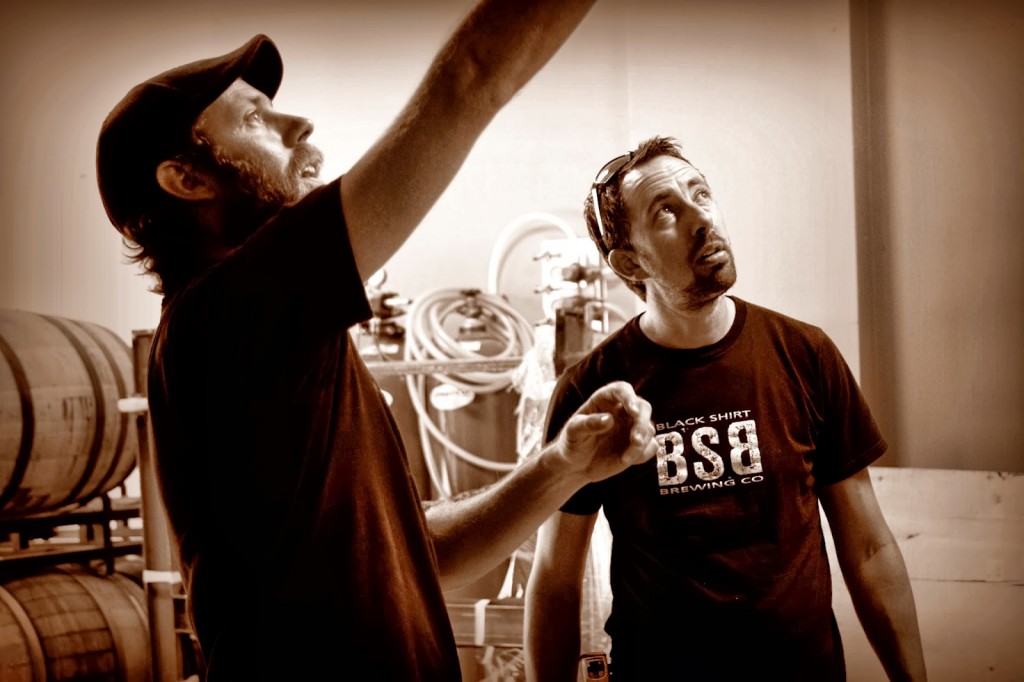 Searching for a More Meaningful Existence
Just days leading up to Black Shirt Brewing's third anniversary, you'll find co-founders Chad and Branden Miller cleaning bathrooms and scrubbing tables. Their expressions are slightly worn by the weight associated with independently owning and building a brewery. But in this third year, you can hear through their measured conversations, the two are decidedly more secure in their calling. Both have come a long way since they first opened their red door at the corner of 38th and Walnut in 2012, but the grit, grind and heart still remain.
The two brothers, originally from southern Colorado near the Sangre De Cristos mountains, come from humble beginnings and spent much of their childhood apart when their parents split early. At the age of five, Chad began washing dishes as a means to simply feed himself. While that work ethic remained, by 1999 Chad was working three jobs and the two both realized they were without much personal direction. "I was searching for a more meaningful existence," remembers Chad. "He and I were sitting on his porch and while drinking one night and came to the realization that we needed to be more deliberate about our lives and our lifestyles," echoed Branden. "Back then that vision was a little different and it evolved over several years before we finally landed on Black Shirt."
Originally intending to open a winery, Branden quickly fell out of love with the snobbery associated with the wine industry. Instead he took notice that the beer movement was one that was similar, but with more "fun and laid back people." "This is something that is 100 driven by that craftsmen, we can the control color, mouthfeel, taste of beer," explain Branden. "You create and control everything that goes into this drink." Branden explains how that played perfectly into his personality of being part OCD and part creative.
The two also drew inspiration from their own family lines. "We started to look at ourselves and knew it had to be in our blood, wine wasn't in our blood. Our uncle was a brewer and distiller in Germany, and Chad's godfather had been homebrewing for over 35 years in Santa Fe," said Branden. The two would eventually spend several months brewing with Chad's godfather, which laid the groundwork to their beer education.

Drawing Inspiration from Terroir
From the onset, the two set out to create something unconventional, while remaining true to their own identities. "Our father's advice was to do one thing and do it better than anyone else, it was something he instilled at an early age," said Branden. Even then, Chad and Branden knew they had to do something to differentiate themselves from every other brewery, so they drew inspiration from the red glowing mountains they saw each day while romping wild as children. "It's easy to draw a lot of inspiration, the word Colorado translated comes to mean colored red," said Chad. "If we're going to create beer that speaks of the place we call home, why wouldn't it come in the form of a brewery that took one style of beer and really moved it forward."
The brothers explained that red ales at its most basic definition consists of a beer that exhibits red hues, fermented in ale yeast. "We may look at it a little differently than everyone else's preconceived notions," explained Chad. That interpretation has lead to distinctly unique takes such as their Red Porter, Guava Red Saison, Citrus Red Farmhouse and their Red Evelyn Imperial Red Rye IPA named after their grandmother Evelyn, who helped raise them.
Seeking Providence in the River North District
Littered by abandoned warehouses, empty lots and long forgotten factories, the sleepy streets that careened through the River North district in 2012 looked much different than the mural splashed, roasted-malt-in-the-air, small plate haven millennials now flock toward. This was simpler time before Great Divide, Ratio, Mockery, Zephyr, Epic, Crooked Stave and Our Mutual Friend joined Black Shirt and River North Brewing in creating Denver's most densely saturated region for breweries.
The Millers saw opportunity in RiNo, which at the time was a haven for artists and creatives who could afford to carry out their trade. The two could have chosen to locate the brewery closer toward downtown but instead chose to create a culture and community of their own. "We placed our brewery geographically around the clientele we like being around. These are the kind of people who work with their hands all day, so they truly appreciate the craft that we were brewing. We wanted a place people had to seek out and make an effort to discover," said Chad.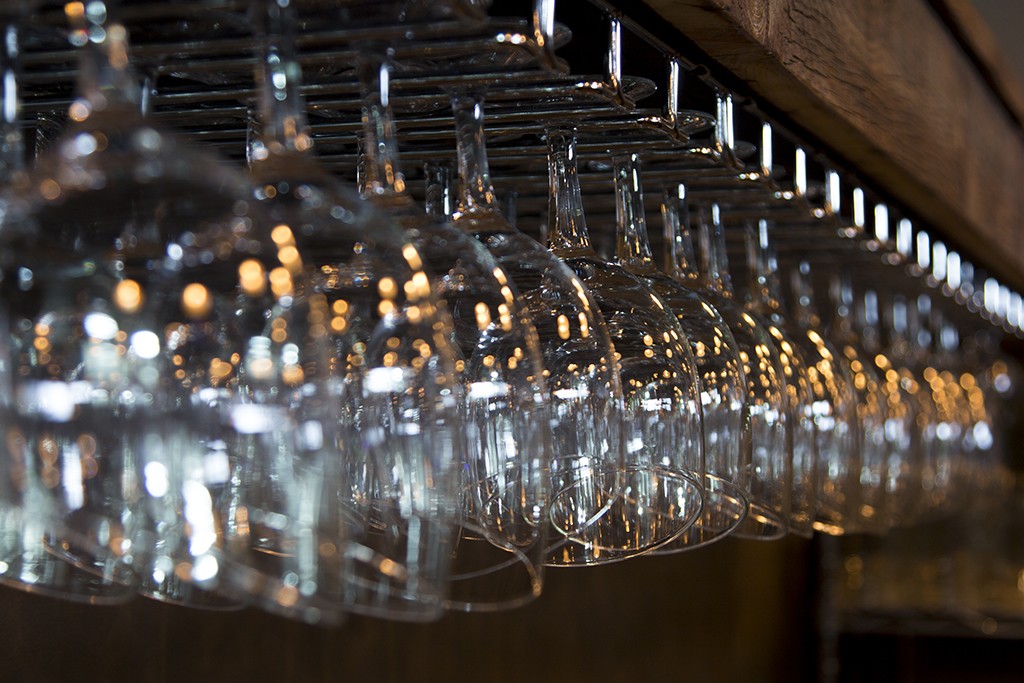 Finding Greater Value Through Adversity
From the onset, the Millers sacrificed everything to build their dream. As beautifully documented in Crafting a Nation, Chad and his wife Carissa sold their homes and much of their possessions to help self-finance their dream.
During construction, Chad worked a day job from 4 a.m. to 6 p.m. before joining Branden each night to physically build out the brewery themselves. Ten months prior to opening the brewery Carissa gave birth to their son Rob, which only upped the stakes for their success. "Knowing that I now had a little one to take care off served as even more of a driver and motivator to make sure I put everything I had to finishing this place out. I knew I had to build a future to support my family," said Chad.
"I think experiencing struggle is extremely important. When you struggle, you appreciate the outcome more and you're more likely to take care of it," explained Chad. "When times got tough here, it would have been really easy to say it's just too much to handle, but we put everything into it so we couldn't afford to just give up and let it go."
"We drive old vehicles, we live in small houses, but we're happy," explains Chad Miller. "For me that happiness and that freedom to not go to an investor or board to get an ok to try weird radical wonkey ideas is more valuable than anything else we've had to work towards.
The craft beer industry has undergone a complicated transformation in the three years since Chad, Branden and Carissa opened their brewery. But to the Millers, Black Shirt represents more than margins, expansion, distribution and demand. This was their salvation song. It was their way of doing what they loved, in a way that remains true to their own values. In speaking with the brothers it all comes back to family, sacrifice and protecting that meaningful existence they so desperately sought nearly 15 years ago.
So this weekend when Chad, Branden, Carissa and the Black Shirt family celebrate three years, they'll have done so on their own terms. They'll continue to do so, even if it means evolving the brewery to protect the truth of what they've set out to create.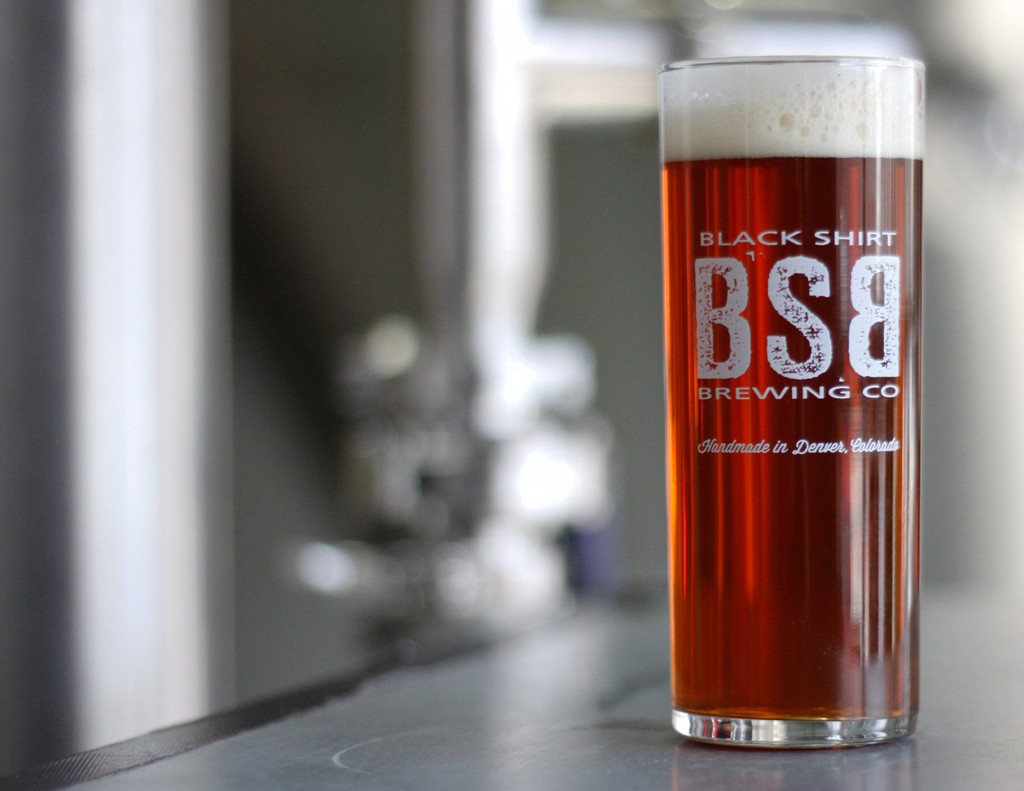 This weekend attendees can look forward to 12 beers on tap including specialties like:
– Official 3rd Anniversary Beer – Colorado Sour (only 1 single keg, tapped at 2:00 pm when we open)
– Black Dog – TiredPirate collab #3 (Mango Sour w/ lemongrass & Citra)
– Citrus Red Farmhouse
– Guava Red Saison
– Pale Red Rye
– Blood Orange Double IRA
– Galaxy Dry-Hopped Farmhouse Rye
– Buffalo Trace Distillery Bourbon Barrel Aged Imperial Porter (10 months)
– Whiskey Barrel-Aged Red Quad w/Huckleberry Roasters coffee (21 months)

Can Specials:
– $2 cans of our collab w/ In The Whale
– $3 cans of Colorado Red, Red Saison, and India Red

They'll also feature live music from Jamdragon and Zach Heckendorf in their new pallet concert stage in the back patio. Festivities begin at 2pm.
---