No Comments
3 Floyds Brewing Co. | Zombie Dust (Zombie Edition)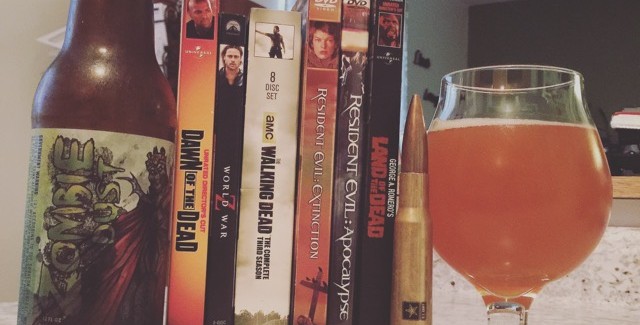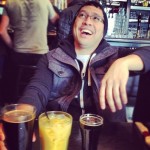 Style: Pale Ale | ABV: 6.2% | IBUs: 50
Halloween is right around the corner and it is one of my all time favorite yearly celebrations. I love scary/horror movies and the month of October is just filled with them, but my all-time favorite horror movie genre is ZOMBIES! Living in Western Pennsylvania you can't help but be a zombie fan, because the genius behind the genre, George A. Romero, attended college here and also filmed his his first zombie flick, Night of the Living Dead right here in Western Pennsylvania. Ever since then, zombies have been a huge hit in pop culture: movies, television series, clothing, sport events and beer. So what better way to bring in the zombie hoard than with 3 Floyds Brewing Zombie Dust?
Zombie Dust is brewed by 3 Floyds Brewing Company in Munster, Indiana. As soon as you open the bottle, you can smell the hops. It pours a nice amber color with a white foam head. I was blown away at how perfectly balanced this pale ale was; it's not overly bitter from the hops, but still has enough bite. A strong malt backbone with citrus fruity notes and a sweet finish aftertaste will leave you wanting more.
If you can't get your hands on some Zombie Dust, here are a few zombie flicks and video games that MAY satisfy your thirst until you can get it (The Walking Dead and Fear the Walking Dead are a given). Enjoy this Halloween and Cheers!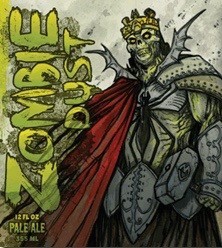 Top Ten Zombie Movies
Top Five Zombie Video Games
---