No Comments
Big Boss Brewing | Prometheus Unbound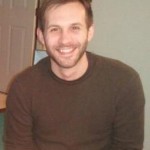 AV: 8.0%
IBU: unlisted (low to none)
According to legend, the titan Prometheus created mankind and was mankind's greatest benefactor, bringing us fire from the heavens. To make a long story short, he offended Zeus, and as a result Prometheus was chained to a mountain and left to suffer for all eternity. But the story does not end there, Prometheus was ultimately freed from his torment.
Today, the legend lives on as part of Big Boss Brewing's Strange Cargo series as Prometheus Unbound*. Instead of a mountain, Prometheus was sealed up in oak wine barrels for more than a year before being released. The result is a boozy dark ale that exudes tartness and the distinctness of Cabernet Sauvignon.
When poured, the brew looks so dark as to seem black. The scant foam only accentuates this. However, if you dip the tip of your finger in the liquid and examine a droplet, you will find it is actually a deep crimson, perhaps owing to its time in the wine barrels. It gives off a malty sweet scent with hints of caramel all of which is balanced by the punchy wine character.
The most unfortunate part of this beer is its status as a limited release. Unless you're in the Triangle area when it's brewed, you'll probably have a hard time picking it up. I found it on tap at Big Boss and the Speakeasy in Carrboro. Much to my surprise, the Total Wine in Durham had 12-ounce bottles in stock, though not any more as I claimed the last two. Your best bet is probably to track Big Boss' Twitter feed for news @bigbossbeer. Hopefully they'll make some more before too long because it's definitely worth a try.
Cheers!
*Prometheus Unbound is also the name of a drama by Percy Shelley.
---