No Comments
Tröegs Independent Brewing | Wild Elf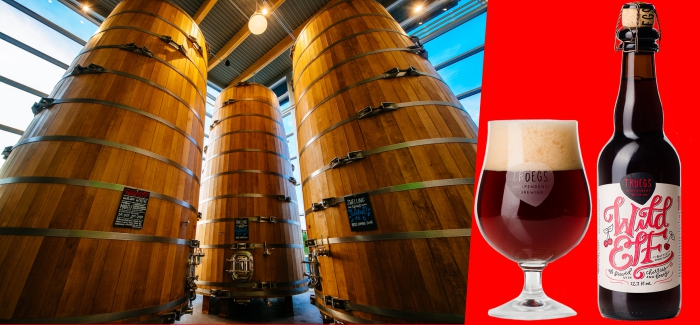 Tröegs Mad Elf is a legendary beer during the holiday season, especially in Pennsylvania. However, I convinced myself very early on that I wouldn't like it. Don't ask me why. I don't even know. Mad Elf has since spawned a whole line of variants, and it was this year's special Mad Elf Grand Cru that finally got me to pull the trigger and give these brews a try. A week later, a bottle of Tröegs Wild Elf fell into my lap and really impressed me.

As the name suggests, Wild Elf starts its life with the same base beer as Mad Elf, however that is where the similarities end. A part of Tröegs' highly sought-after Splinter Series, Wild Elf undergoes a long secondary fermentation with local Balaton cherries in Tröegs' French, Hungarian and American oak foeders. The wild yeasts and bacteria that ride in on the cherries work alongside the brewery's house ale yeast to create a myriad of beautiful flavors.
ABV: 11% | IBU: 20
https://www.instagram.com/p/BcGOjfbHLvb/?taken-by=troegsbeer
Wild Elf is bottle-conditioned and highly carbonated, so the cork pops with real gusto. The beer pours a reddish brown with a tan head. When you stick your nose in the glass, you get some honey-sweet and stone fruit aromas, and a sip reveals a very complex beer. You'll discover a little honey sweetness, tart cherry and stone fruit flavors to begin with. The wild bugs  – such as brettanomyces and lactobacillus – give the beer a mild sourness and just the slightest bit of funk. As the beer warmed up a bit, subtle oak and vanilla flavors became more apparent.
With its complex flavor profile and 11% ABV, Wild Elf lends itself beautifully to holiday sipping. Now that there is finally an eight-foot Canaan fir standing in my living room (still undecorated), I'm sad that I didn't wait a few extra days to pop this bottle open. Sinking into my arm chair and staring at my Christmas tree is decidedly less fulfilling without the requisite brew. I'll definitely be paying better attention to next year's release dates and attempting to snag a few bottles.
Featured Image Credits: Tröegs Independent Brewing
---