No Comments
What We're Drinking This Holiday Season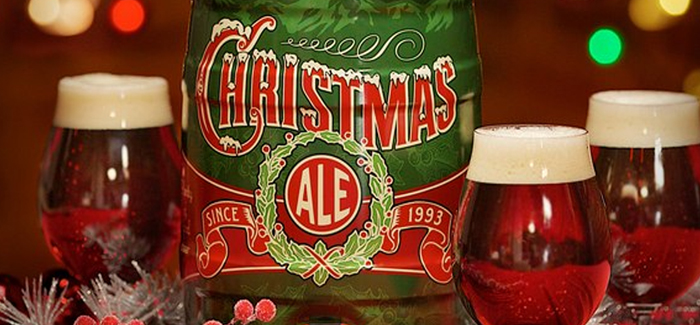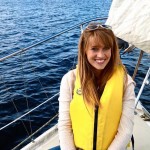 The holiday season is upon us. Snow is falling, carolers are singing, and breweries are debuting their best winter beers. It really is the most wonderful time of the year.
Unfortunately, between wrapping presents, decorating the tree, and watching Love Actually on repeat, and our livers already working overtime, there's simply no way to try all the winter beers we're craving before the holidays hit. So, as an alternative, we've summed up a few of our favorites for you. We've recruited our writers – from New York to Chicago to Seattle and everywhere in between – to gather their top picks. Cheers!
---
Chicago, Illinois
Every year Goose Island releases Festivity Ale during the holiday season. It's only around for a couple of months and this brown ale's recipe is changed slightly every year. The perfect beer for the holidays, Festivity makes you feel warm inside. This year's recipe includes caramel and dark fruit but I also got a little cinnamon on the taste but the fruits which I would guess are maybe figs and/or plums are prominent throughout.
The other reason I like this holiday beer is because of the name. It's good for every holiday! Festivity Ale is designed to make sure your holidays are festive. So whether it's Christmas, Hanukkah, Kwanza or any other holiday Goose Island has you covered.
Described as an American Barleywine, Santa vs. Unicorn from Pipeworks explodes with a fruity aroma and taste – typical for Pipeworks' beers. Some argue this could be considered an imperial IPA, while I agree it's not your standard Barleywine, it differs from your standard IPAs. It's a much hoppier Barleywine but still possesses the maltier, darker color complexion you'd normally find in a Barleywine.
It's definitely a unique beer with competing flavors, but that's what Pipeworks does so well. Those who like fruity flavors, especially citrus fruits, will really enjoy this Barleywine. You'll primarily get the Barleywine characteristics on the backend of the sip which almost makes it seem like two beers in one.
New York, New York
Sadly, in NYC, the holidays are not usually accompanied by winter white backdrops and lush, green landscapes. Instead, we have holiday-themed craft beer from our neighboring states that translate those warm, fuzzy feelings through their seasonal line ups.
I'm drinking Peak's because they always deliver on artisanal flavors and out-of-the-box recipes. The Holiday Saison offers the perfect amount of body, balanced by floral notes and a spice combination that isn't overpowering. In holding true to the uniqueness a farmhouse ale has to offer, nutmeg, cinnamon and clove work together in a sweet way, leaving your mouth watering for more.
This brew will pair well with your holiday meats, so stock up on their six-packs and serve 'round the table!
John Michael Dark Lyric Lagrrr! is a holiday staple from Singlecut Beersmiths. And by holiday, I mean that I always drink this rotating brew during the year end's festivities. I find it to be the ultimate dark lager trifecta: malt forwardness in flavor, sweet caramel & chocolatey cocoa taste for the tongue, yet slightly spicy with a hint of pine. Win, win win. It pours beautifully, lining your glass with a rich, black hue that is sure to take the title of best dressed at any party. Cheers!
Philadelphia, Pennsylvania
A great craft brew from my hometown, Allentown, PA. This Belgian winter beer is available during the Christmas holiday. Pours a nice reddish brown color, not much carbonation. Smelled of cinnamon and clove. After your first sip you taste cinnamon, nutmeg, clove, a hint of orange and malt. It's a nice beer for the holidays because with all the great food, you won't feel full drinking it. If you're feeling cold this season the 10.5% ABV will definitely keep you warm! I have this beer every Christmas holiday and love it. Those elves sure know how to make a nice brew! Merry Christmas and Happy Holidays!
Boulder, Colorado
Boulder brewery Sanitas implores you to "wake up the slumbering holiday glutton inside you" with their limited Winter release the Imperial Maple Porter.
This beer was made with nearly a gallon of Wisconsin maple syrup per barrel, which provides a sweet (but not overly so) caramel-y undertone to the beer. This sugar sauce hails from Anderson's Maple Syrup Inc. from Cumberland Wisconsin. One of of the brewery's owners, Zach Nichols, is from the Badger state, so it's nice to see the brewery incorporate an adjunct ingredient that hits close to home, especially around the holidays which can be filled with family memories. Incidentally, the maple syrup is maybe the most expensive ingredient Sanitas has ever brewed with, according to the taproom employee who handed me my pint.  Moreover, the brewers added specialty chocolate malts from England to balance out the beer.
The English malts give the brew nice opaque blackish hue. On the nose, it smells mild and toasty, with a bit of sweetness from the maple syrup. The beer has a nice caramel richness to it with medium carbonation. The malt-derived sweetness also adds a nice, complementary touch.
Sitting at the Sanitas bar, I found myself drinking the Maple way quicker than I normally would drink an imperial porter. Hey, I guess my inner glutton had arisen once I put the glass to my mouth. The maple really comes through at the end with a strong finish. I would love to sip this beer by the fire in a Christmas-themed onesie.
This beer is available in the Sanitas taproom, and should last through January. Grab it while you can!
I first came across Upslope's Limited Winter Release, the Oatmeal Stout at their 7th Anniversary Party last month. The Oatmeal Stout is brewed with East Kent Golding hops, roasted malts, and of course, oats!
The can itself is dark, and handsome, it's really the perfect color scheme for when the days are shorter and the nights are dimmer. Pouring the beer into my pint glass, I immediately noticed the full creamy, foamy head. The beer itself is a beautiful, deep brown. On the nose I got some roasted coffee and cocoa notes emitting a faint sweetness. In terms of taste, there are lots of caramel and bitter flavors to accompany the smooth, creamy mouthfeel. Layers of chocolate and hoppy bitterness round out the satisfyingly dry finish. For an oatmeal stout, this Upslope beer is not as heavy as you'd think! I was really impressed by how light and sessionable it drank, despite packing such a flavorful punch.
Overall, this a low-ABV stout that you'll want to drink all winter long!
Dallas, Texas
This seasonal stunner is the ultimate Texas Winter Warmer. A Strong Spiced Ale, wonderfully spiced with flavors of nutmeg, allspice, cinnamon and ginger, sourced locally from a spice maker literally steps away from the brewery, is a delight to bring in those holiday occasions. Perfectly balanced with just the right amount of malt sweetness and hops that come through boasts that warm, slight spicy kick that hugs you in all the right places with each and every sip.
Cleveland, Ohio
The Brew Kettle, located in a southwest suburb of Cleveland, has a large compendium of wonderful beers, many of which are well known to the out-of-towners. One of the brewery's most prized concoctions is quite comparable to many other Christmas ales across this great land. If you are itching for a stronger and sweeter brew, head over and snag a few of these Winter Warmer bottles. Honey is the strongest taste for me, but you may snag a bit of orange peel or a few sticks of cinnamon as well. The beer pours a deep amber color, which suits a cozy evening by the fireplace nicely.
Over the months leading up the holidays, the big talk around the city is always Great Lakes Brewing Company's Christmas Ale. I posit that folks should turn towards the less potent, but roastier brew titled simply Ohio City Oatmeal Stout: newly bottled, though a pub exclusive for a good long while. Pouring deep and dark with nutty and malty flavors, this stout is a lip-smacking alternative to the more frequently chosen Great Lakes beer with the bauble label.
I had my first sip of this wonderful winter warmer this very week. Snow Day pours as dark as GLBC's stout, with a subtle sweetness and a strong gingerbread taste that lingers throughout. A little bit of graham cracker also! So far, this has been my favorite winter beer to date. Extremely local, you will have to go to the brewery itself in Cleveland Heights, on the east side of the city, to get a 22 oz. bottle. Or you could just get a couple on tap.
Atlanta, Georgia
Three Taverns | 2015 Bourbon Barrel Aged Feest Noel
Bourbon Barrel Aged Feest Noel from Georgia's Three Taverns Craft Beers is everything you want out of a holiday beer. The festive quad, which Three Taverns calls "merriment in a glass," was aged in Willett Bourbon barrels for one year. The result is a beer full of spice and cloves mingling with imported Belgian dark candy sugar, finishing with the beauty of the bourbon. The 2015 Bourbon Barrel Aged Feest Noel comes in at 10% ABV and found on tap and a very limited bottle selection.
Oakland, California
Christmas is around the corner and time is of the essence!  You only have 1 week left to meet your deadline: the latest "Enjoy By" series by Stone Brewing.  The most time critical Enjoy By beer is set to expire on boxing day so the time to drink this beer is ASAP.  Not only should you drink this beer as soon as possible, but as often as possible because it is quite possibly the best beer of the season.  Stone used no less than 13 hops to help create the absolutely delicious, and complex, flavors of their newest Enjoy By creation.  The hops are:  Ahtanum, Super Galena, Simcoe, Amarillo, Delta, Target, Calypso, Cascade, Citra, Galaxy, Nelson Sauvin, Motueka and Helga (I dare you to say them 10 times fast, good luck).  The Enjoy By 12.25.15 has a wonderful golden color, accompanied by a creamy white foam on top.  On the nose there are notes of fruit, pear, and the variety of hops used to make the beer.  The first sip is greeted with a full mouth flavor of malt that finishes with the fine balance of hops implemented throughout the brew process.  This beer really is special, so get it while the getting is good and don't let it expire!
Seattle, Washington
It would be hard to find a beer that's as suited for the holidays than the Sidewinder Peppermint Stout – or S.P.S. – from Beardslee Public House in Bothell. This beer oozes holiday spirit. This beer has whirled the quintessential holiday tastes of peppermint schnapps, chocolate sauce, and candy canes, into a near-perfect holiday brew. Beware – this beer is more naughty than nice, with a 6.9% ABV and 65 IBUs.
Black Raven created a Christmas miracle with their Possum Claus – a bourbon barrel aged pecan brown porter. Let us repeat that, quickly. This is a bourbon barrel aged pecan brown porter. This beer is dangerously strong. Though it's as sweet as pecan pie, this brew sits at 8.9%, and nips like a fierce winter wind. It was a favorite at the festival, and for good reason.
---