No Comments
Goose Island Beer Co. | Sofie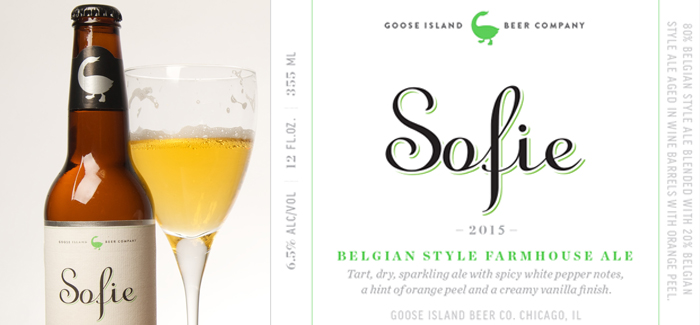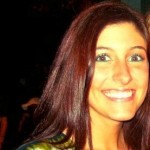 ABV: 6.5% | IBU: 20
Every time I log in to Facebook it seems I'm greeted with an ad from Goose Island stating that Sofie "is the only bubbly you need this season," and I couldn't agree more.
My family was on our way to Thanksgiving dinner in Michigan when we stopped at Gays Hops-n-Schnapps, a discount liquor store in Angola, Indiana. I had only ever seen Sofie in 4-packs, so I was intrigued when I saw it in a 765ml bottle, slightly larger than your standard bottle of wine or champagne. Well of course I had to buy it. Much like a bottle of wine ages, Sofie also develops in the bottle for up to five years. However, I had no intention of it lasting that long. I was originally saving it for Christmas Eve dinner, but with that come and gone, I decided New Year's Eve was the perfect occasion.
Named for founder John Hall's granddaughter, Sofie is a Belgian Style Farmhouse Ale that is wine barrel-aged with orange zest, giving it a citrusy aroma. Brewed with three different malts and white pepper, these flavors help to balance the tartness of the orange peel on your palate, making it extremely sessionable. It finishes with a dry yet refreshing hint of vanilla, and is a great complement to a wide offering of menu items, so no need to worry about what you or your host are serving. With a light body and moderate carbonation, Sofie is a fantastic New Year's Eve option for champagne and beer drinkers alike.  And it even pours a champagne color!  Really, you can't go wrong with this beer.
So whether you're heading to a friendly get together or going out for a fancy dinner tonight, make Sofie your choice. Goose Island is distributed in all 50 states and the UK, and their website has a stellar beer finder that lets you search your zip code by beer type and either store or bar/restaurant; you have no excuse not to try it. Have fun, be safe, and on behalf of all of us here at PorchDrinking.com, Happy New Year!
https://www.instagram.com/p/_X2X0ZTbvD/
---