No Comments
Brewery Showcase | St. Louis' Urban Chestnut Celebrates 5 Years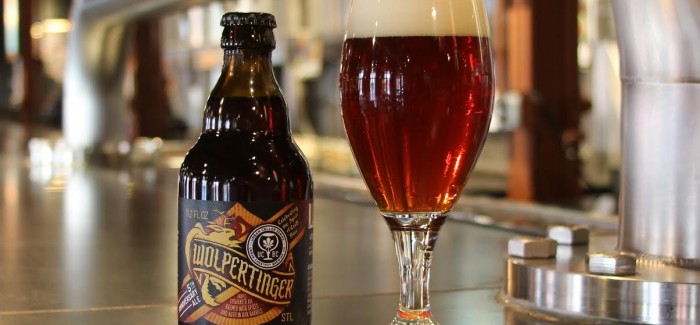 Outside of St. Louis, the city has been referred to some as the beer capital of the world primarily because of the success of the Anheuser-Busch Company and its flagship brew Budweiser. But inside St. Louis, beer drinkers know the city has a deeper connection to the history of suds than just AB. In fact St. Louis has been in the brewing business for more than two centuries with over 20 breweries operating at one time.
And while all the big breweries that dominated the St. Louis scene are long gone, their spirit continues to live on as St. Louis' craft brewery industry continues to thrive, especially within the last 5 years. Back in 2011, the grand-daddy of the St. Louis craft brewing scene, Schlafly got some company they could finally respect.
That was the year two former Anheuser-Busch employees debuted their own craft brewery and tasting room, Urban Chestnut, in a small former garage along Washington Avenue in Midtown. Now 5 years later, it's time to celebrate and release the beast!
It's the return of UCBC's Wolpertinger Festival.
"It's our annual, anniversary beer festival celebrating the spirit & community of Saint Louis' craft brewers," said Joe Taylor, Communications Coordinator at Urban Chestnut.
This year's festival will feature special releases, including their new anniversary brew, Wolpertinger 2016, (ABV 11.5 / IBU 20) and two imports, Hopfenperle and a Fresh Hop Lager, both brewed at the the Urban Chestnut Hallertauer Brauerei, the company's recent expansion brewery in Bavaria.
"To celebrate our 5th Anniversary; we 'captured' Wolpertinger 2015, and 'held' him for several months in a stainless steel 'cage', before determining that this year's Bavarian Beast is a triple fermented ale (three unique yeast strains) that is spicy & Belgian-like," said Taylor. Early tastes of the beast reveal it has a pronounced bourbon essence, and a bit of Burgundy (oak too) in him as well.
And there's more. "Our special guest brewery this year is Deschutes! Director of brewery operations, Karl Ockert, will be on hand with rare beers from the Deschutes cellars," said Taylor. "Plus – Beer from over 30 local breweries will be available."
Details
When: Sunday, January 24th, 2016 from 1–5PM
Where: Grove Brewery & Bierhall (4465 Manchester Ave 63110)
Live music from the Bolzen Beer Band & more and some German fare from UCBC
Tickets are $35 in advance/$40 day of and available for purchase at both UCBC locations and online at www.urbanchestnut.com/merch. A commemorative sampling glass is included with admission.
* For the unacquainted, the wolpertinger is a rare, nocturnal mammal that inhabits the alpine forests of Bavaria. Legends say that once you've enjoyed enough samples at the festival, you just might spot him!
---