No Comments
Brewery Showcase | Ratio Beerworks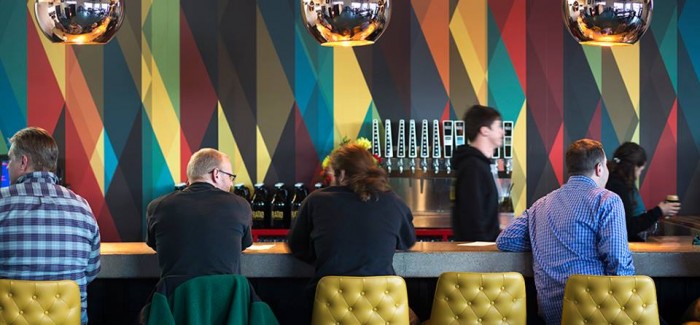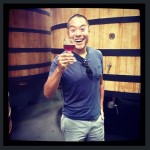 I wanna go where everybody knows your name… perhaps it reads a little too closely to a sitcom cliché, but ever since I moved to Denver I've been searching for the brewery version of my Cheers, my McClaren's, Paddy's Pub, ok maybe not the last one. However you can't just anoint any ol' watering hole with the distinction of your go-to neighborhood brewery. It requires the perfect mix of atmosphere, proximity, quality staff, wide-spread adoption by all of your peers, food options and, of course, the drinks. It's rare to find a place that manages to align all of those elements so congruently, and yet last year, in the dead of winter, I found mine in Ratio Beerworks.
In many ways, Ratio Beer Works may seem like any other neighborhood brewery. Outfitted with a garage door exterior, benched outdoor patio seating area, and aside from the beautifully designed interior lined by brightly adorned walls, repeating patterns and a drive-in movie sign beer menu affixed above the bar, the tap room eschews from boasting any gimmicks or frills. In fact, on the surface, Ratio's initial line up didn't exactly scream excitement either, launching with a pale ale, an easy drinking american style ale, an IPA, a scotch and a barrel aged scotch. But perhaps therein lies the paradox. Too often is today's beer industry fixated on breweries who try to push the extremes of incorporating never before heard of ingredients, that they forget about the simplicity of making core styles really ridiculously well. And that's just what Ratio is doing.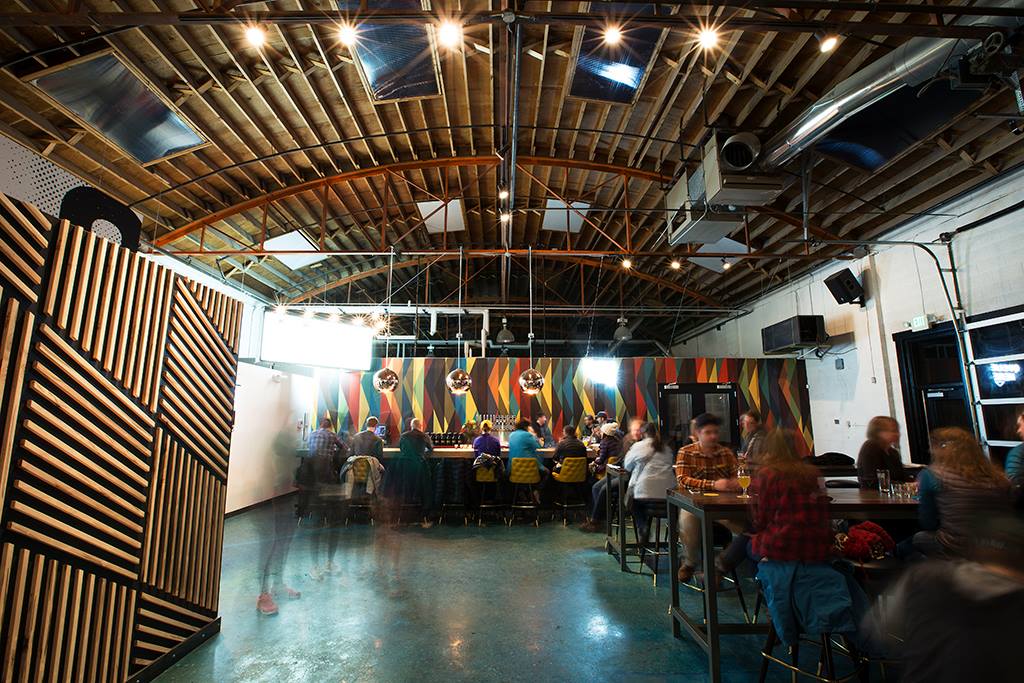 "Our goal is to take a classic style and give it a modern twist," noted Ratio co-founder and head brewer Jason zumBrunnen.
That philosophy is no more evident than in their Dear You, a French-style saison, which was brewed with and dry hopped with American Citra hops. This dry, easy drinking, saison features the same great refreshing, lightly spiced, earthy characteristics of a traditional saison, but with the sweet slightly tropical bitter flavors brought on by the Citra hops. This fusion of flavors has propelled Dear You to what I believe, is one of the best saisons in the state.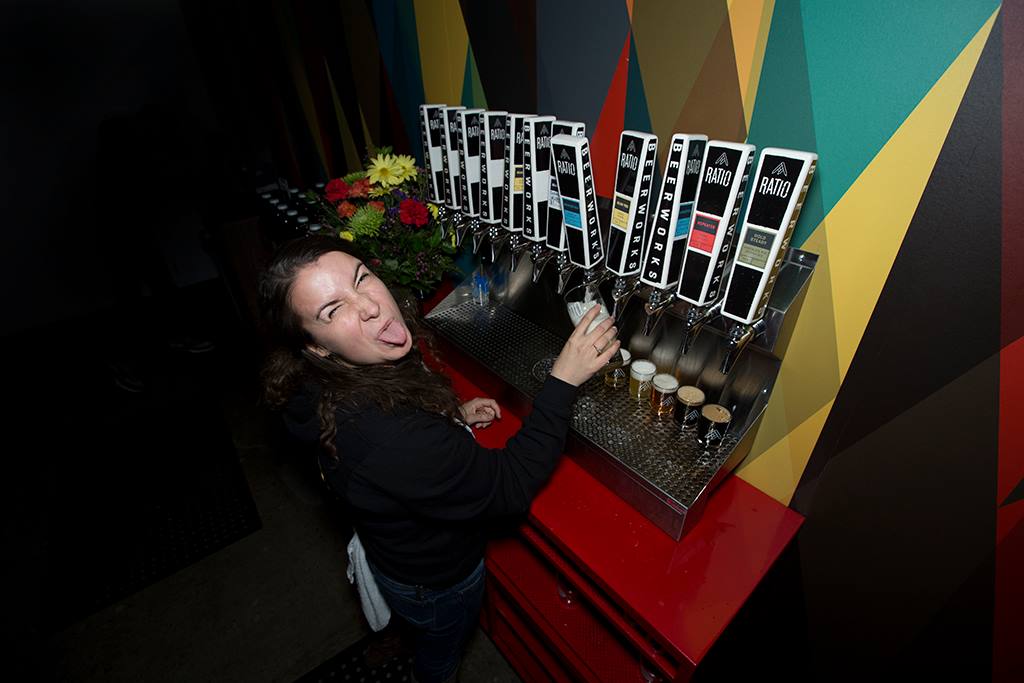 That attention to quality extends throughout their entire portfolio, which doesn't lag in any respect throughout the full lineup. From Antidote IPA and Repeater Extra Pale Ale, their two hop forward offerings, to Hold Steady Chocolate Rye Scotch and Genius Wizard Russian Imperial Stout their bigger, darker malt forward offerings, to New Wave Tart Berliner, there's no drop off in quality.
Those beer names, which indirectly allude to the co-founders' favorite musical inspirations, along with the brewery's name Ratio, all lend to a subtle nod or connection. "We didn't really want to hit anything directly on the head, it all has a deeper meaning," said zumBrunnen. "The name Ratio actually refers to the ratio of community, art, music, that go into making our beer and this brewery's culture," zumBrunnen continued.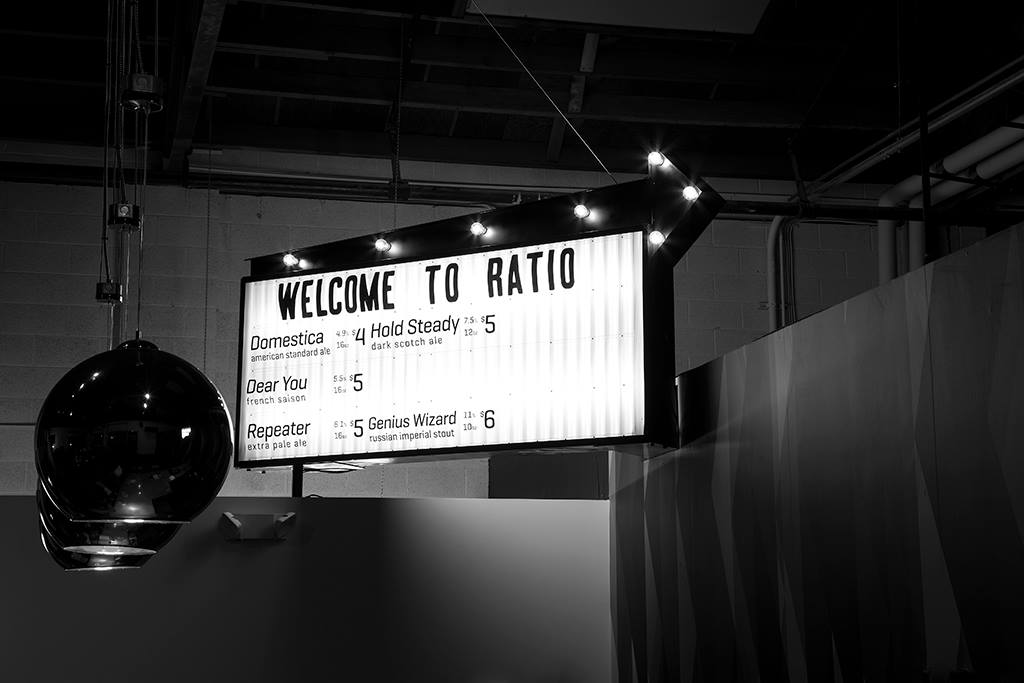 That deeply rooted tie to community even extends further to the front facing exterior fence, designed by friend of the brewery and artist Charles Lefkowitz. Prior to Ratio's launch, Lefkowitz went door to door throughout the River North neighborhood asking residents for old Polaroids, which he imprinted into squares within the fence. Those squares then combine to swirl into a golden ratio spiral, which spins into stripes that flow directly into the brewery. Additionally, the stripes represent the actual mathematical makeup of water, yeast, hops and barley.
For the three co-founders, those deep ties to music, community and beer stem all the way back to the late 90's / early 2000's when zumBrunnen first crossed paths with fellow co-founders Scott Kaplan, Director of Business Operations and Zach Lowery, Director of Marketing. Jason and Scott first met in the hey day of Denver's punk rock scene, when Jason's band, The Fairlanes signed with Suburban Home Records, the label which employed Kaplan. At that same time, Lowery was running Grey Flight Records out of California, which was eventually distributed by Suburban Home Records throughout Colorado. The three officially connected at Kaplan's wedding several years down the road and instantly found commonality in mindset and passion for beer.
zumBrunnen, was exposed early on to the thriving craft beer scene in Boulder, while attending The University of Colorado. "In the 90's we were getting kegs of great beer from like Boulder Beer and Walnut Brewery when they were still independent. That didn't happen anywhere else for college kids," joked zumBrunnen. He was further inspired by the sense of camaraderie and community within the industry and eventually attend the Siebel Institute in Chicago, as well as the Doemens Academy in Munich, as part of a partner program. Upon his return to Denver in 2010, zumBrunnen joined Wynkoop Brewing.
"I had such a great year brewing with Wynkoop. It's such an iconic establishment, with a tremendous lineup of beer. "I learned how to problem solve and brew on a older system."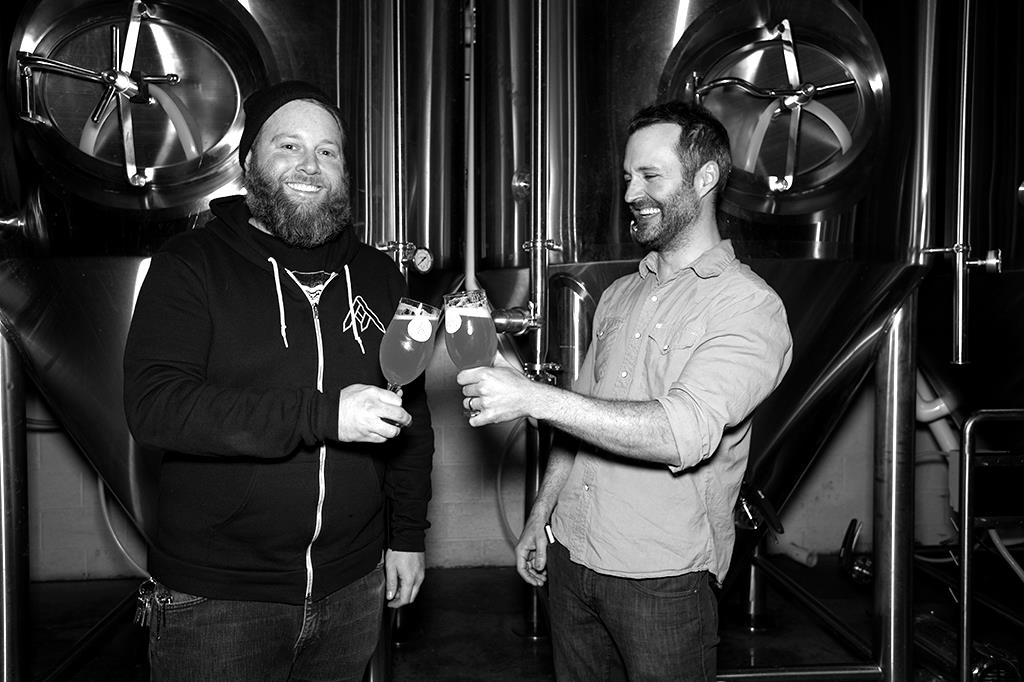 zumBrunnen's next stint would lead him toward a more technical tract, with Coors Brewing's new offshoot AC Golden. The spin-off brewery had just begun brewing Colorado Native and was also beginning its experimental pilot programs. While at AC Golden, zumBrunnen teamed up with an all-star cast including the likes of Jeff Nickel formerly of Oskar Blues, Steve Fletcher, who had been with Coors for over 30 years and started major research in hop rhizomes, as well as Troy Casey, who was instrumental in developing their spirit barrel-aged fruit and sour program, and has since gone on to found Casey Brewing and Blending.
However zumBrunnen's goal was always to start his own independent brewery. In 2010 he reconnected with Kaplan and Lowery and began working on a business plan to launch their own operations, all while homebrewing together. It was during those sessions that birthed the likes of flagships such as Domestic, Repeater and Hold Steady.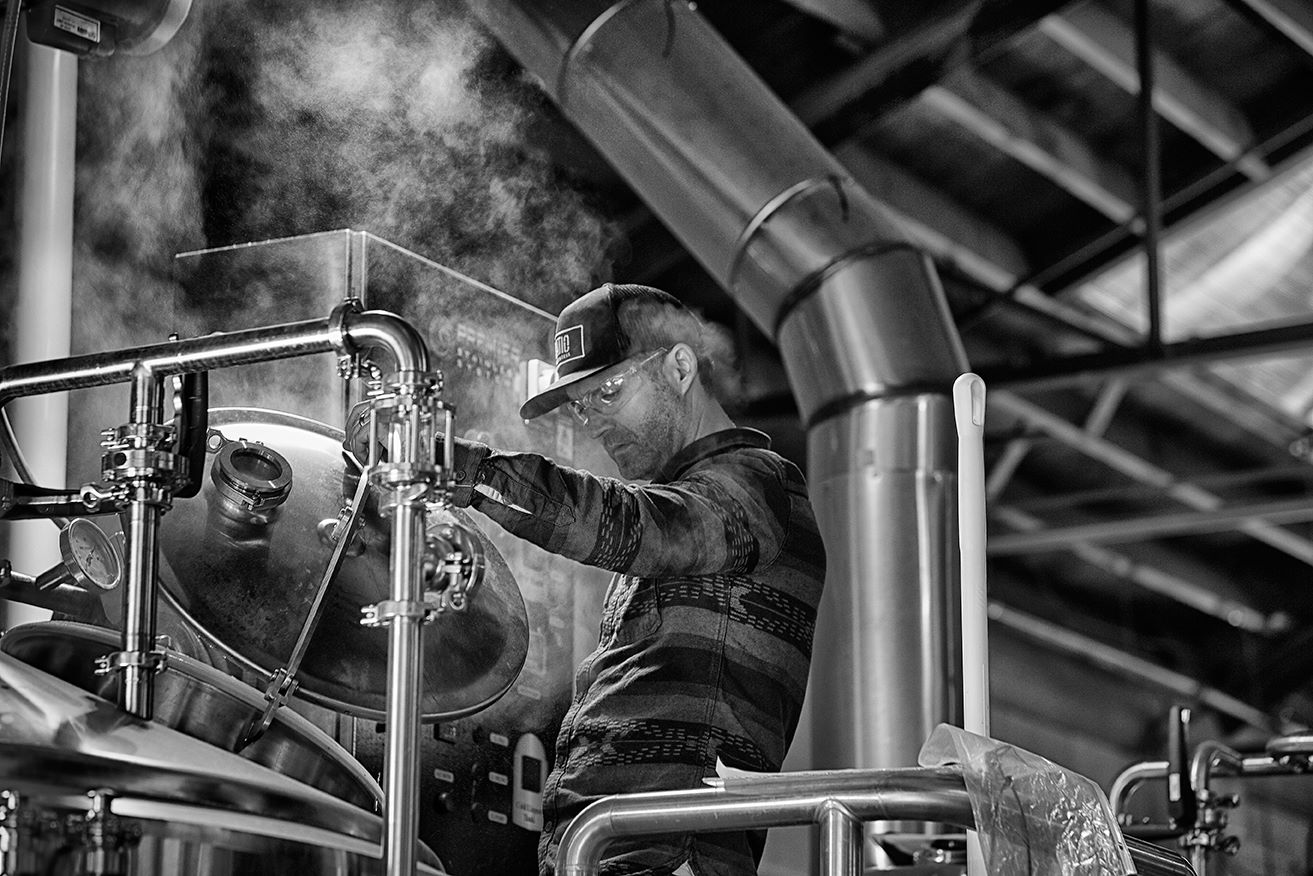 After an exhaustive search, and almost abandoning the notion of finding a affordable spot in downtown Denver, they lucked into the former Mile High Spirits location. With concrete floors, high ceilings and an outdoor serving area, it had nearly everything within their criteria. "We were still a little nervous about signing that far down at the 29th block of RiNo," recalled Lowery. "At the time, RiNo was still relatively quiet. So we thought our brewery would have to be a destination that people would have to purposely seek out, but within a few months everything around us changed."
This weekend, Ratio celebrates its 1st Anniversary with a three day party consisting of the dual bottle release of One Great City Belgian Quad, and its rum barrel aged variant, the tapping of a special anniversary firkin tapping, the release of their anniversary beer, a Lemon Zest Belgian Tripel and the limited re-tapping of Wild in the Streets, a Wild Saison Fermented in Oak Barrels. They'll also feature a night of standup comedy Friday and musical performances on Saturday, capped off by a Valentine's Day hangover brunch.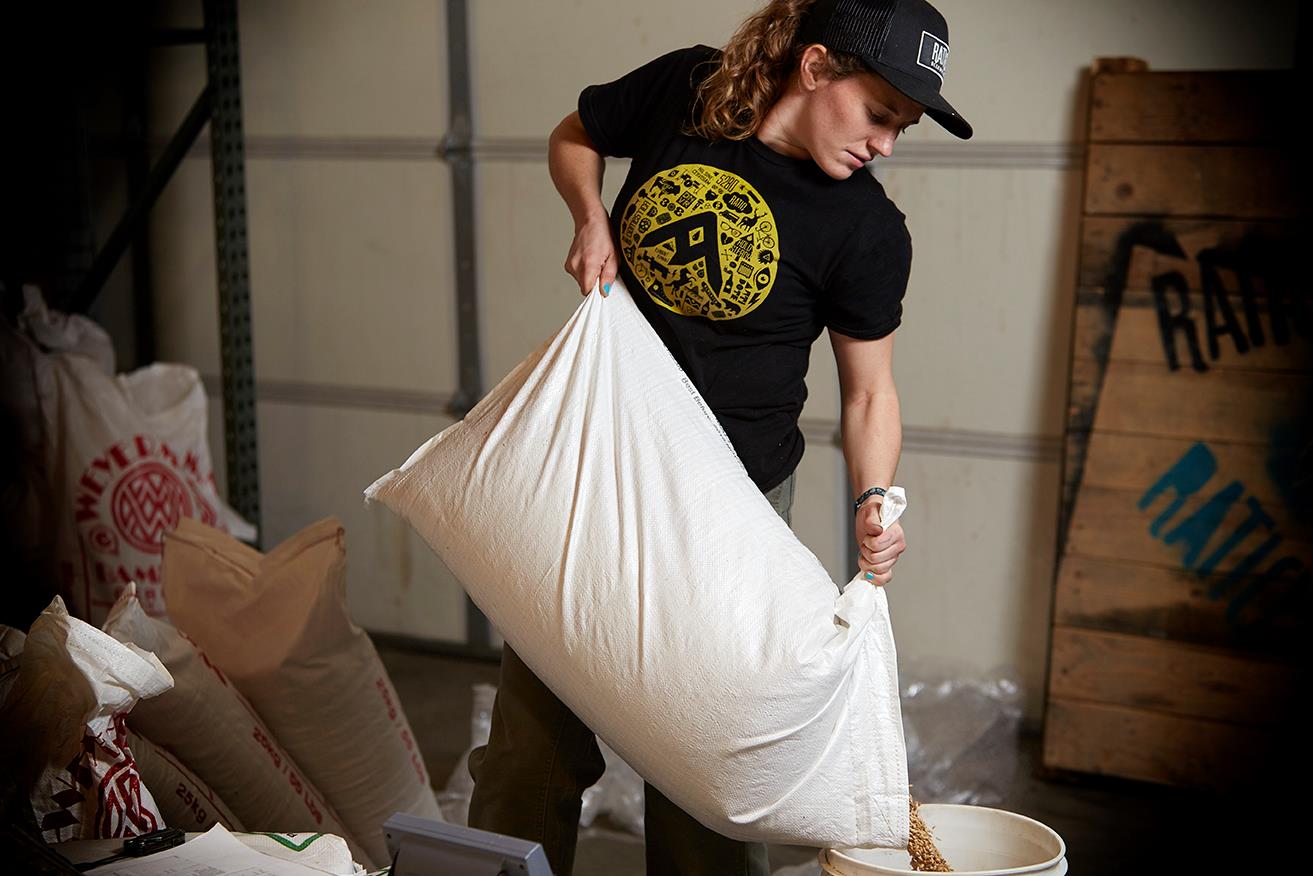 In their first year of operation, Ratio has already begun expansion with the addition of extra fermenters, as well growing their brewing staff. With several on-premise accounts across the city, they now have their eyes set on beginning to can some of their core styles by the end of the year.
However at their core, Ratio still aims to primarily remain that high quality neighborhood brewery where everyone knows your name. "We're growing, but only plan to do so in a realistic, sustainable way," explained Lowery. "We want our growth to be natural. We want to focus on quality, as the Brewers Association often reinforces. And our identity is in this neighborhood, our roots are here," echoed zumBrunnen.
As of late, Ratio's reach has already begun garnering the attention of several national entities, earning the distinction of one of BeerAdvocate's 33 Best New Breweries of 2015, and recently being named as one of the Best New Breweries in America by Thrillist. But to me, Ratio is still the go-to watering hole that I can bike to 2-3 times a week, down a few rounds of Domestica, meet up with friends for the best Halloween party of the year, crush Karaoke with fellow industry buddies after GABF, and just enjoy a really great beer.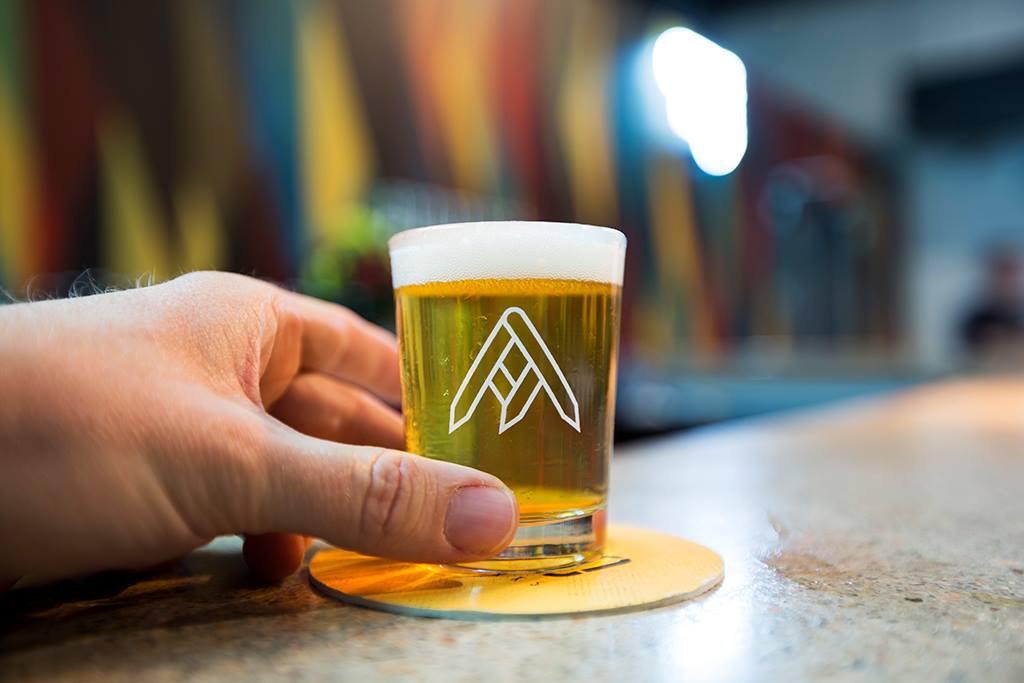 ---