No Comments
Maui Brewing Co. | Mana Wheat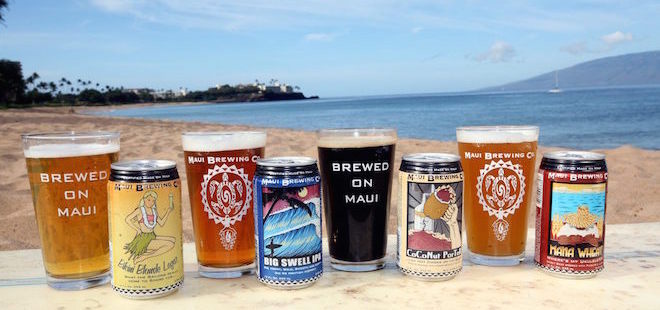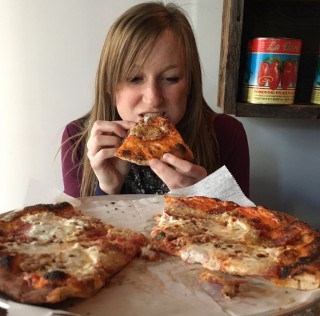 ABV 5.5 | IBU 18
Seattleites take a lot of things for granted – gorgeous mountains, delicious beer, quality food options at every price point – but one unique benefit of Seattle that I had to discover for myself is the accessibility of Hawaii. The first time I booked a trip to Hawaii and realized that there were direct flight options from Seattle to multiple Hawaiian Islands, I thought I had uncovered a secret vacation destination. As it turns out, everyone was in on the secret but me, including two of my close friends who got married in Maui a few weeks ago. The wedding was lovely and the island was beautiful, but I'm here to write about the beer. To my delight, the bride and groom planned a post-wedding day-drinking session at Maui Brewing Co., so in honor of their marriage and my nostalgia for Hawaiian sunshine, this showcase will focus on the wedding party's collective favorite beer from that day, the Mana Wheat.
Maui Brewing Co. occupies a large complex in an office park in South Maui. Like most restaurants and bars in that area, the tasting room houses an indoor/outdoor space, with tables flowing onto a covered deck. The proximity and consistency of the Hawaiian heat immediately drew us to the Mana Wheat, an American-style wheat beer brewed with Maui Gold Pineapple. The beer pours a hazy straw color with a half-inch head. The head dissipates quickly but leaves a generous, ornate lacing on the glass. The nose is tropical, with a mouth-watering presence of pineapple, lemon, and some sweet, bready notes. The combination gives the tantalizing sensation of sniffing a lemon bar or pineapple tart.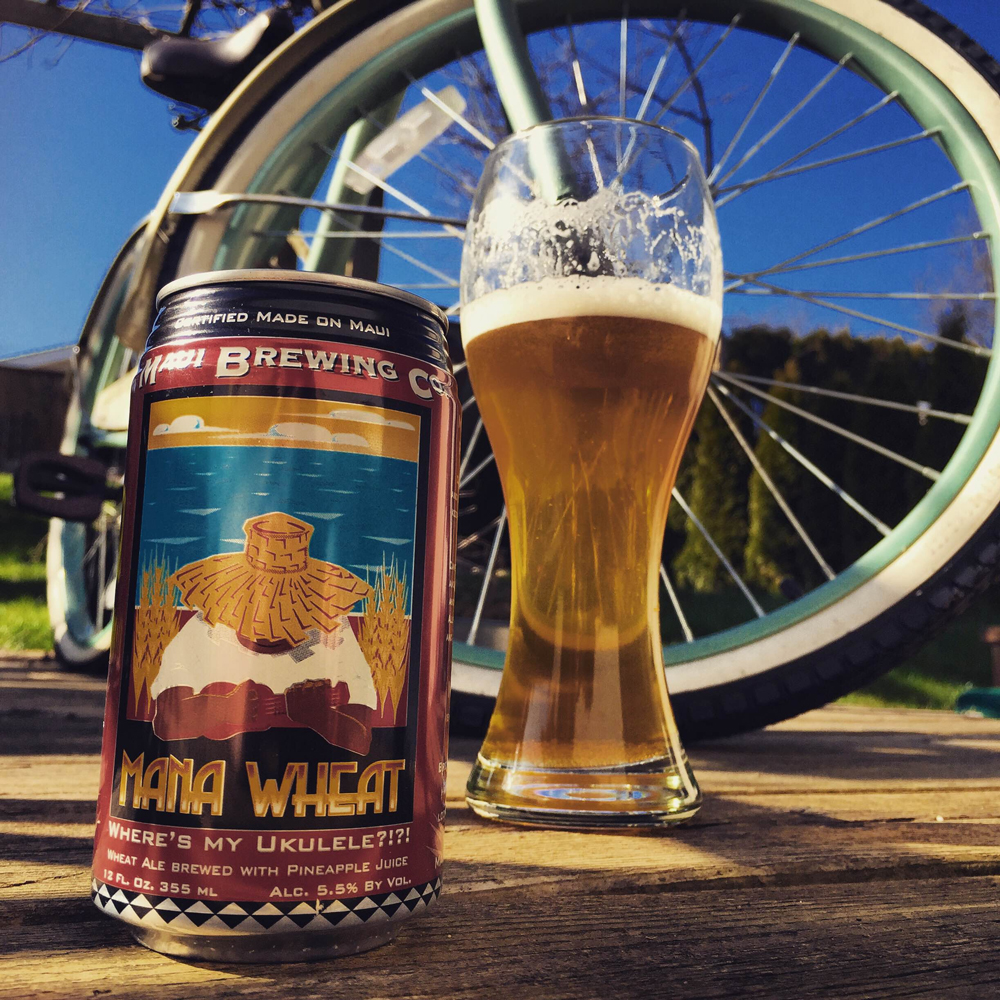 The promised pineapple in the nose is present in the taste, but not overpowering. It adds a light sweetness that's complemented by some tropical rind flavors along with cinnamon, ginger, and zest that add a refreshing spiciness. The wheat profile is evident upfront with notes of bread crust but is followed by a juicy, hoppier finish that sharpens the taste. The beer is highly carbonated with a light mouthfeel for an American wheat, and the finish is dry. The high carbonation makes this beer a true thirst-quencher in the Hawaii heat, which is likely why it it was the favorite beer of our group.
The Mana Wheat is one of Maui Brewing Co.'s flagship brews, so plan a trip to the not-so-secret Hawaiian Islands and enjoy this fruity, refreshing brew today!
Photo Credit: Maui Brewing Co.
---