No Comments
Crafting Beer Labels | Schlafly Brewing Walking Tree Wheat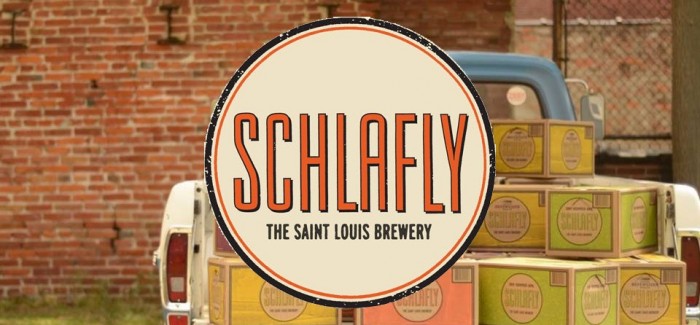 It's the age old question – "which came first the beer or the label?"
The mystery that is this question takes a turn when it comes to Schlafly's newest twist on its popular Hefeweizen. This week I got a first taste of Walking Tree Wheat and a first look at the beer's artistic label, and guess what?  They both came first.
"I had been doing some research for a new comic book, I knew I needed to generate a narrative and in my research of some "Ripley's Believe It or Not" sort of things, I discovered this concept of a mango tree that moves place to place by it's low slung branches connecting to the ground," said St. Louis artist Dan Zettwoch.  "They're called Walking Trees."
Meanwhile, the folks over at Schlafly were busy concocting their newest special release as part of their annual Art Outside Festival. "We like to showcase a new beer and an artist," said Emily Parker, head of brewing operations for Schlafly. "Fruit and beer are kind of taking off right now and last year during hop harvest we went to visit two of our fruit suppliers in Oregon and they showed us so new fruit purees and it really opened my eyes to trying new fruits."
Mango got the call.
After meeting Zettwoch and learning of ideas regarding the legend of the "The Walking Tree," Schlafly commissioned him to design the packaging and label for the mango Hefeweizen beer, and also develop the story of the Walking Tree Wheat, which is showcased in a colorful comic book that accompanies the 750 ml bottles.
"My visual inspiration was from India and Pakistan," said Zettwoch. "So I had this idea for an Eastern kind of ornate style, so the label is a diecut, sort of an ornate shape with a tree making a stride in a fun, cartoony style."
As for the beer itself, this smooth, unfiltered wheat features American malts and ale yeast. Real mango purée is added to the beer during fermentation. The beer is now available around the greater St. Louis area for a limited time starting soon.
The Walking Tree Wheat is the third iteration in the brewery's yearly Artists Series of a special brew tied to Art Outside. Last year's release was called King Kaya with artist Ryan Frank, which became the brewery's Double Bean Blonde Ale, a chocolate/coffee golden ale special release this spring.
The three day Art Outside alternative art fair will be held at the Schlafly Bottleworks location (7260 Southwest Avenue) featuring art from over 60 artists based here in the St. Louis area. This year, Art Outside will take place over Memorial Day weekend on Friday, May 27 through Sunday, May 29.
---