No Comments
Metropolitan Brewing | Magnetron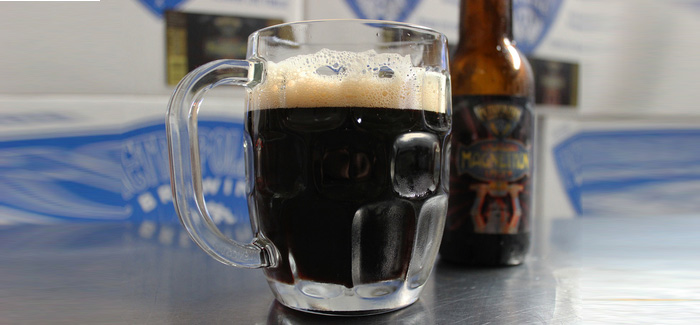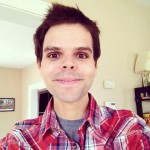 ABV: 5.6% | IBU: 30
There are some cities that capture your imagination without reason or rationale, and never to let go. These towns have an energy, a pulse, a vibe, an unmistakable heartbeat. They pull you in. They become a part of you. 
For me, that city has and will always be Chicago – a tough, working-class, metropolis, that today has transformed into a serious U.S. beer destination, despite its humble craft beer beginnings. Even as recently as a few years ago, the city – which now plays host to well-beloved brands like Half Acre, Pipeworks, Revolution, and others – sported only a handful of breweries, perhaps most famously pre-AB, Goose Island. The Second City was a veritable brewing desert, which seemed an incongruous proposition given Chicago's storied, vibrant drinking history – a pub on every corner, so goes the saying.
But all that changed in 2009 when Metropolitan Brewing, the first new brewery to open in the city in nearly ten years, began brewing in a tiny production facility in the Ravenswood neighborhood on Chicago's north side. From the get-go, Metropolitan embraced and championed the heads-down, make-it-happen mentality often associated with Chicago's creative types – a no-nonsense attitude quick to dispense with pretense and irony in favor of authenticity and truth.
"We're Midwesterners. We like to work hard and get satisfaction out of a job well done," says Metropolitan's Co-Founder and President Tracy Hurst, who adds the brewery "took a lot of shit" during its early days for being a lager-only outfit with an emphasis on traditional German-styles, especially during the early days of the IPA craze.
"The thing is, 90 percent of the world drinks lagers," Hurst says. "So we knew what we wanted to do and we believed it."
Kolsch. Alt. Pilsner. Vienna Lager. These beers are the name of the game for Metropolitan, which helped redefine for Chicago beer drinkers what a true, well-made lager can bring to the table.
https://www.instagram.com/p/7dsJlywuyC/?taken-by=metrobrewing&hl=en
Enter Magnetron, which this weekend won a silver medal at the 2016 World Beer Cup. Magnetron is Metropolitan's take on the Schwarzbier: a dark, malty, easy-drinking German lager that, when done correctly, is both robust and refreshing, tailor-made for hotter and cooler climes alike. Newly added to their year-round offerings at the insistence of one of Metro's employees, Magnetron pours a deep, dark chestnut with faint ruby highlights and a tightly-packed, off-white head. The aroma is dusty cocoa, coffee, and toasted cereal grain, and the flavor follows suit with a creamy, medium-bodied mouthfeel and a slight earthy hop bite and tinge of lingering bitterness on the finish that beckons you back for another sip. A highly-quaffable beer despite its appearance and depth of flavor, Magnetron is built for crisp, sunny afternoons in beer gardens and would pair wonderfully with grilled meats, hearty sausages, and nutty cheeses, but also has enough heft to be enjoyed en masse on its own. 
If a beer can embody the spirit of a place, can mirror the ethos of the people who make that place what it is, Metropolitan's Magnetron may be Chicago in a pint glass – a hearty, complex, yet welcoming experience that rewards you more each and every time you visit. 
---