2 Comments
BREAKING | Ballast Point Brewing Announces Virginia Location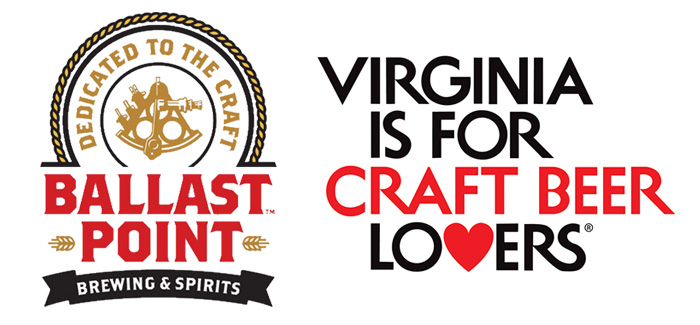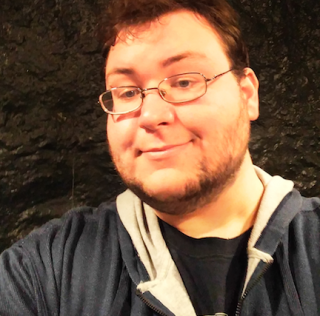 Ballast Point Brewing and Spirits, the 11th largest craft brewer in the United States in 2015, will invest approximately $48 million to establish an East Coast Brewing operation in Botetourt County, Virginia. This is fourth major brewery to expand towards the Old Dominion state. The most recent of which, Oregan-based Deschutes Brewery, recently announced plans to move into Roanoke around 2019. With the two locations being a mere 20 minutes away, Virginia is looking to bring craft beer tourism to new heights.
San Diego-based Ballast Point Brewing and Spirits, was started in 1996 by a small group of home brewers. Today, the company has become one of the fastest-growing craft beer companies in the United States and is a recognized innovator in craft brewing and spirits. Ballast Point is distributed globally and in nearly all 50 states nationwide, and sold nearly four million cases in 2015. It operates as a stand-alone company after its acquisition in 2015 by Constellation Brands (NYSE: STZ and STZ.B).
The company has agreed to purchase the 259,000-square-foot Lawrence Companies building located on International Parkway in Botetourt Center at the Greenfield Industrial Park in Daleville, VA. The space will be more than twice the size of Ballast Point's lbrewery in San Diego. At 107,000 sq. ft., that location was responsible for a bulk of Ballast Point's output in 2015, which totaled 277,000 barrels, and has capacity for upwards of 800,000 barrels, according to Constellation Brands CFO David Klein.
Gov. Terry McAuliffe has made craft beer a significant part of his economic development efforts in recent years, promoting breweries as a beacon of local economy and tourism. His approval for Ballast Point awards a $2.4 million grant from the Commonwealth's Opportunity Fund to assist Botetourt County with the project. According to Gov. Terry McAuliffe's office, 178 jobs are to be created for manufacturing and retail operations.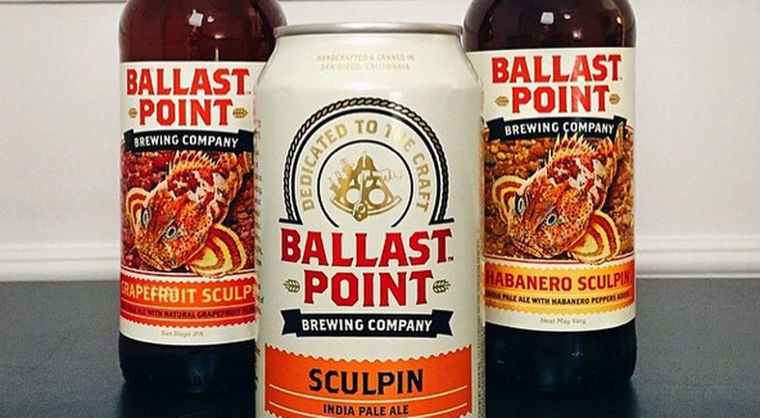 The Roanoke Regional Partnership, an economic development agency representing the counties of Alleghany, Botetourt, Franklin and Roanoke, believes the Ballast Point project will create more than 540 secondary jobs resulting from an economic impact of more than $376 million dollars.
Ballast Point's decision to expand in Botetourt County started a year ago with a call from the Roanoke Regional Partnership as part of its campaign to attract craft brewers. The San Diego brewery was originally planned for Richmond, the same city as Stone's new Virginia location. However, as Ballast Point was searching for an existing building to move into, they were intrigued by the nearby proximity to nature trails and Greenfield Lake. The Greenfield park sat largely vacant for more than 20 years, but saw a growth spurt this year that has been boosted at least in part by improvements in water quality for its tenants.
"We are able to welcome Ballast Point to Botetourt County because of the decision by the Board of Supervisors in 2015 to join the Western Virginia Water Authority. Without that partnership, we would not have been able to provide the quantity and quality of water demanded by this project," said Jack Leffel, Chairman of the Botetourt County Board of Supervisors.
Positioned in Daleville, VA, Ballast Point's #1 goal for the new location is "ready-to-go product." Ballast Point founder Jack White states: "In our quest to provide the best quality, freshest beer to all of our customers, an East Coast brewery started to make a lot of sense to us," said Ballast Point founder Jack White. "We are excited by the opportunity we see in Botetourt County, and we're looking forward to getting to know the local community as we get established there."
Virginia has become one of the leaders in the nationwide craft beer boom according to the Brewer's Association. Virginia is one of the four Southern states that reached nationwide record highs by adding more than 20 breweries in 2015. Part of that success has come from the allure of satellite breweries, offering new location-exclusive brews in different parts of the state. Although Green Flash set the trend in March 2013 moving to Virginia Beach, several breweries have expanded in-state including Three Notch'd Brewing Company, Devils Backbone, Hardywood later this year, and Starr Hill in 2017.
After the passing of Senate Bill 604, brewery license holders finally had permission to sell their beer for on-premise consumption resulting in Virginia's astronomical beer growth. Between the bill's passing in late 2012 to March 25th, 2016, our total number of breweries has gone from 40 to over 110.
Virginia is for craft beer lovers indeed.
---