No Comments
Event Recap | Quad Cities Beer Fest Nails Local Charm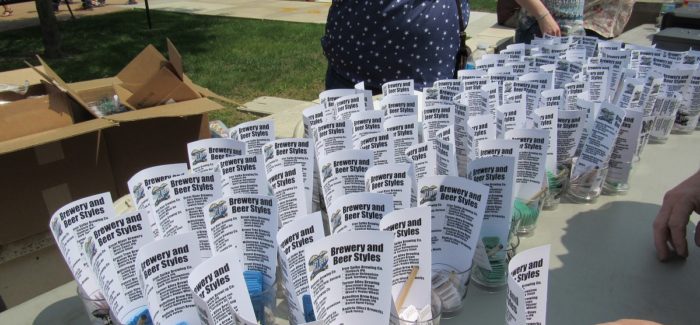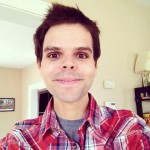 If there's one problem with your average craft beer festival, it's how the organizers shoot for the moon and often miss even the nearest star. The festival grounds are too expansive – too spread out or there are too many breweries in attendance. The lines are long, the music is too loud, there aren't enough rinse stations – the list of gripes or miscues goes on.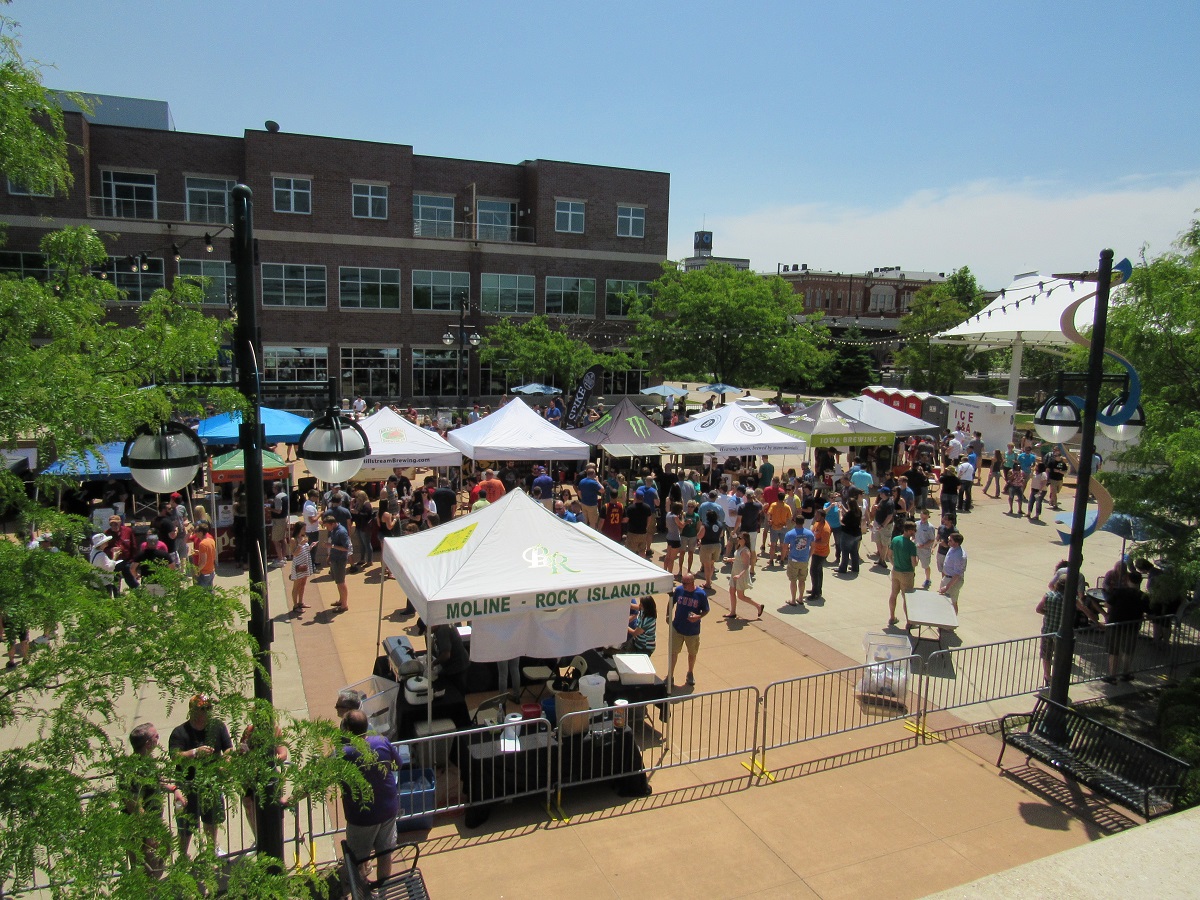 But every now and again a beer festival finds that sweet spot in negotiating all the logistical hurdles that come with thousands of neckbeards clamoring for a taste of the juiciest IPA or newest barrel-aged stout, and the first Quad Cities Beer Fest in downtown Moline, Ill. this past Saturday not only found the sweet spot many festivals miss, but dialed it in to the point of perfection.
Under an endlessly blue spring sky, about 20 breweries all sourced from within a few hours of the Quad Cities gathered in an intimate outdoor quad nestled in a urban, revitalized corridor of downtown Moline. There, local charm was on display in the highest order with a handful of area restaurants providing outstanding pub grub. I never thought a pulled pork slider could be such a revelation. Such QC-based heavy hitters as Bent River Brewing Company, Great River Brewery, Blue Cat Brewpub, and Radicle Effects Brewerks doled out exclusive rare, one-off tappings, while relative newcomers like Geneseo Brewing Company and Lionstone Brewing Company offered the gamut of their core offerings.
Before discussing some of the standouts, it's worth noting one of the biggest surprises of the afternoon was the dearth of big, bold hoppy IPAs – and this is a good thing. No, this wasn't the hop-a-thon I expected where brewers cram IBUs into beers, like a squirrel stuffing as many nuts into his mouth as possible. But rather so many of the breweries opted for a more pure expression of their story, pouring beers crafted with care and consideration for their ingredients instead of merely appeasing the hopheads. It was an utterly refreshing change of pace I assume comes in part from the goal of the festival, which was to showcase the scope, breadth and talent of the brewers who call the Quad Cities home.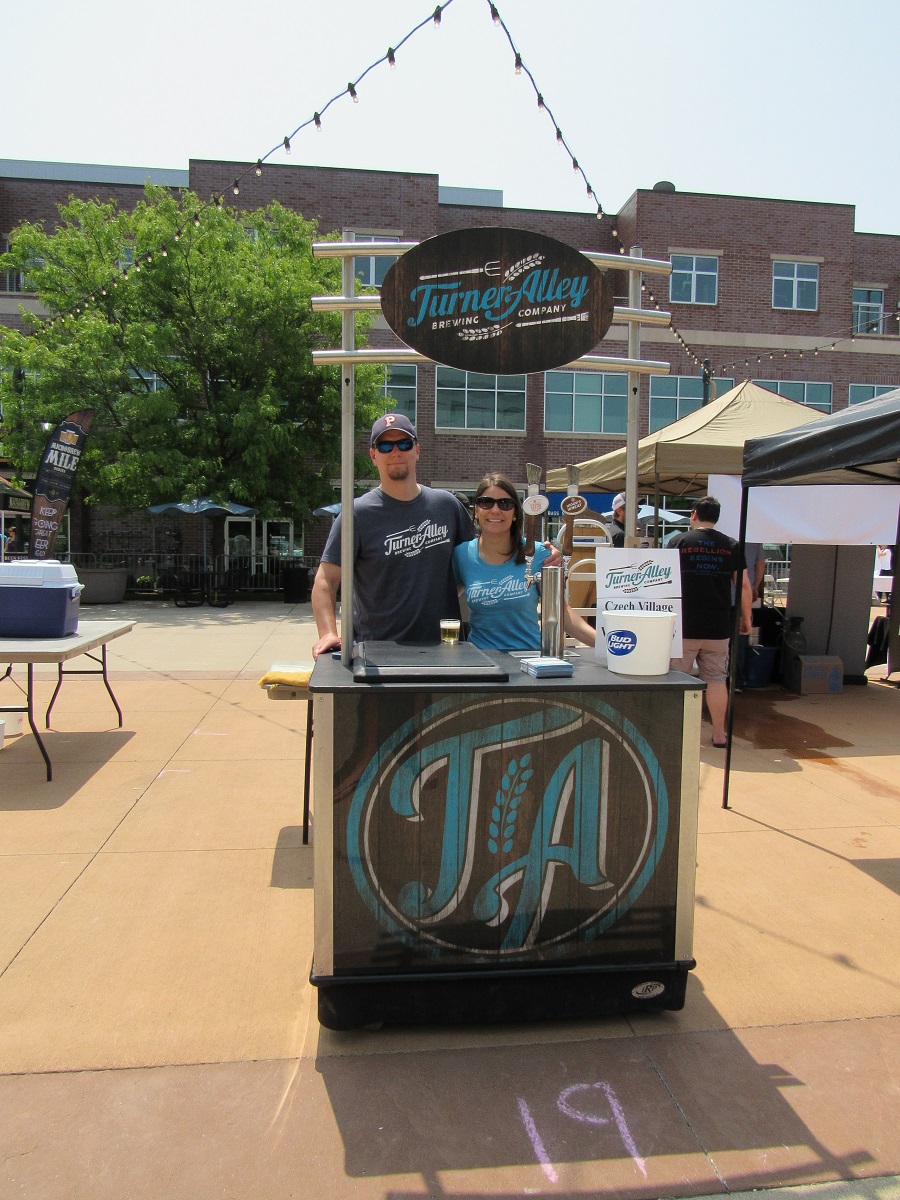 It's safe to say there wasn't a bad beer on throughout the day – both during the VIP and the general admission session. If there was one brewery that took top honors it would be Cedar Rapids-based Turner Alley Brewing Company, a small production brewery whose core offerings included Czech Village Pilsner, my favorite beer of the afternoon. I cannot recall an American-made Czech pils getting more crisp, clean flavors out of the simplicity of just pilsner malt and Saaz hops – and Wood's Wheat, whose fruity, floral notes and bready malt backbone were eerily reminiscent of Three Floyd's Gumballhead.
Other highlights included a German-style pilsner and an amber lager – a 2010 World Beer Cup Gold Medal winner – from Iowa's longest-running craft brewery, Millstream Brewing Company, located in Amana, as well as Mango Me Hoppy, a mango-infused IPA from up-and-comer Green Tree Brewery in LeClaire, Iowa, home of American Pickers. On the exclusive side of the coin, Bent River's Double Uncommon Stout  – their standard Uncommon Stout aged in Mississippi River Distilling Company bourbon barrels – was perhaps one of the more finessed barrel-aged stouts I've had in some time, while Great River's Belgian-style abbey nailed the spritzy mouthfeel and dry finish often lacking in American-made Belgian beers.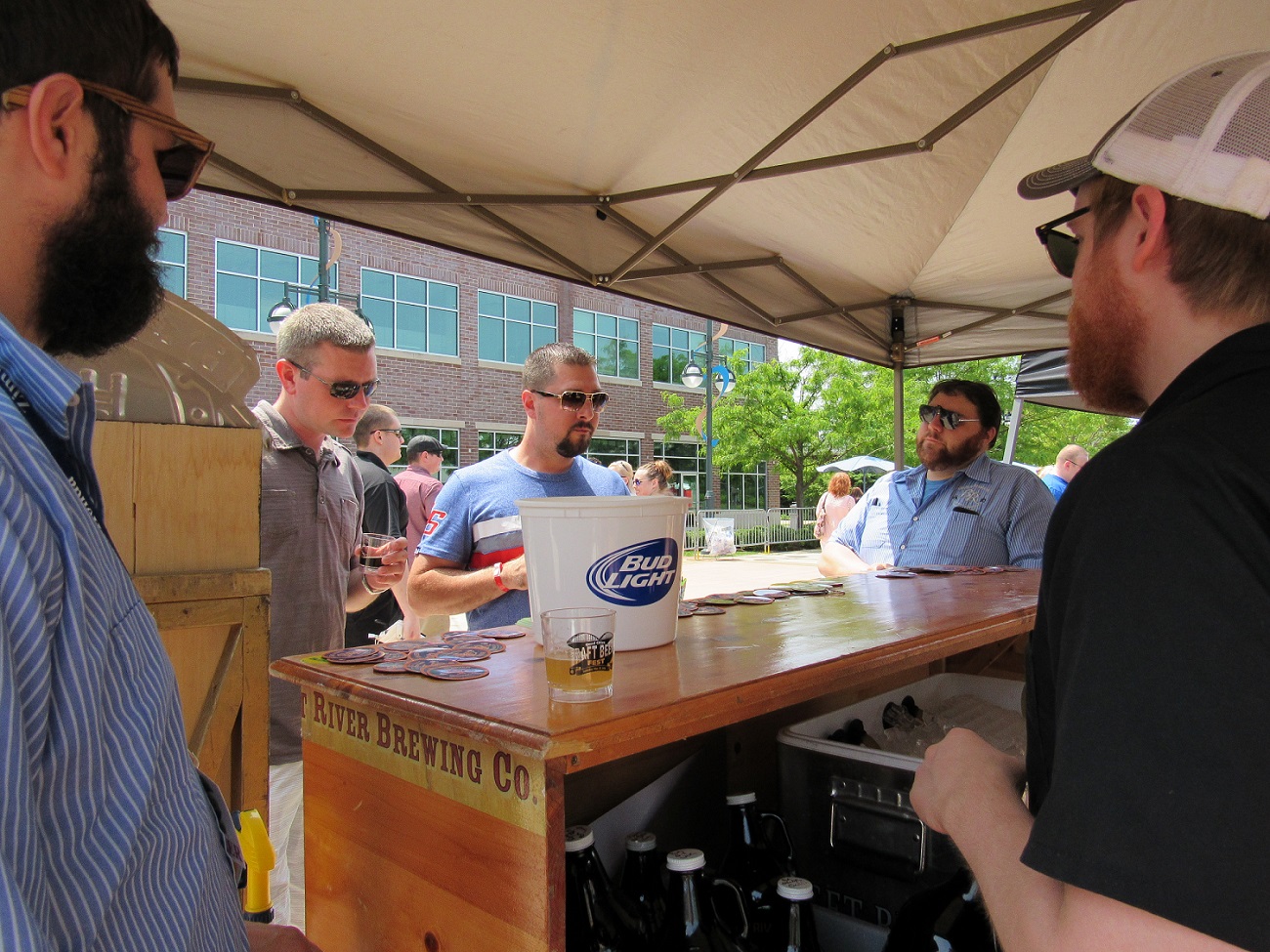 But the quality of the beers aside, what I was left with at the end of the day was the fact that the Quad Cities Beer Fest was a beer festival done right. It was intimate. It was accessible. It was well-run. You could actually talk to the brewers without feeling pressure to move the lines along. You could move around freely without bumping into others or sloshing your beer sample onto nearby festival goers. There was no pretense or snobbery that sometimes accompanies festivals where beer nerds and whale hunters gather in packs to tick-off the latest and greatest. That's not to say it was elementary, far from it, but it was a festival you could bring a friend to, perhaps someone who is just getting into craft beer and curious about what a beer festival is all about.
Simply put, the Quad Cities Craft Beer Fest felt like a large group of your closest friends just getting together for some afternoon, outdoor drinking, and I can't imagine anything better than that.
---