No Comments
Spiteful Brewing | God Damn Pigeon Porter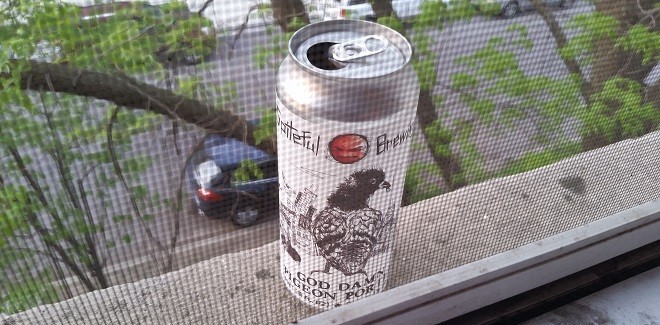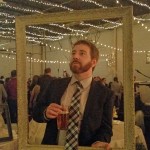 ABV: 8.2%
City living comes with its annoyances. Plenty to find just in being around large amounts of people. But the special treat comes from dealing with the variety of "wildlife" that the city harbors. Rats, pigeons, squirrels, rabbits, centipedes, ginkgo trees, invasive ivy. Every city dweller has a story about a run in with city nature. Girlfriends screeching to kill a ceiling centipede, rats running into your foot on a bar's back patio, or pigeons decorating your suit coat on the way to work. Just daily city navigating. But one way to take your mind off the animals (other than employing your own feral cats) is to sit down with Spiteful Brewing's God Damn Pigeon Porter.
Spiteful has been around since Chicago since 2012 (check out their Inside the Tank here) and has been brewing some fantastic beers. Their offerings are all great, with Alley Time Pale Ale, Spiteful IPA, and GFY Stout being solid go-to beers.
And luckily there is no shortage of God Damn Pigeon Porter with it being a year round beer. Now that the weather's warm, there will be plenty of nature run ins. Just watch a Cubs game and check out the skies around 3:30. Pigeons and gulls start circling, ready to pick out leftovers from when the crowd leaves. And new construction projects send former animal occupants looking for new neighborhoods to harass.
Thankfully Spiteful makes plenty of God Damn Pigeon Porter variants to help you cope with whatever form your city wildlife encounter takes. In the past, they've come out with vanilla, barrel-aged, hazelnut, maple syrup, chocolate peanut butter, chocolate raspberry, coffee, chocolate fudge, coconut, toffee, pb&j, raspberry, peanut butter and cascara tea. They just released a caramel pecan and it appears they'll be releasing a chocolate vanilla shortly as well!
But you can't make a good variant unless the base beer is delicious, and GDPP truly delivers. It pours a deep, dark brown, almost black with a thick coffee-colored head. First thing noticed is the roasty scents but then a slam of the resinous and piney Simcoe hops they added. But the hops play well with the smoky and roasty notes in the flavor, coming out with a bitterness of a dark chocolate or coffee or molasses. And with an 8.2% ABV, it's not going to take many of these to take your mind off the f-ing pigeons!
So rather than curse and kick at the dirty, waddling, rats with wings, just calm down and kick back with a god damn delicious beer in spite of them.
---