No Comments
Event Preview | 2016 Sesh Fest – What is a Session Beer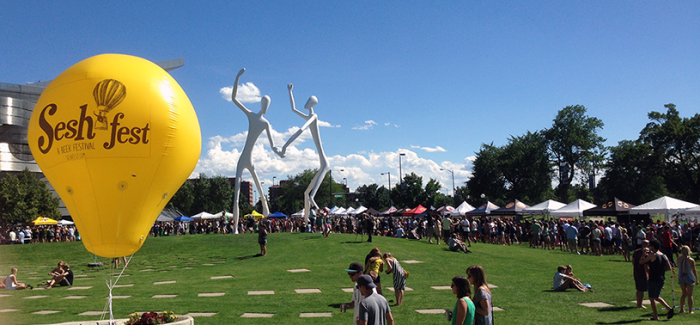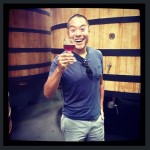 Lets you and I share in on a little secret. Don't worry, it's just you and I talking right? Sure, we're a craft beer blog and yes we love covering the biggest, baddest, gnarliest, hoppiest, funkiest, gourdiest (looking at you Todd), most outrageous beers on the market. But if we're being completely real with each other, at the end of the day, there's nothing better than kicking back to a nice light, crisp, refreshing Pilsner, Kolsch, Berliner or Session IPA.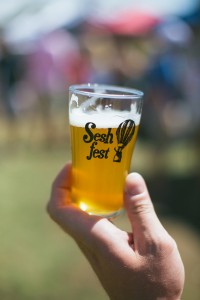 What exactly is a session beer? Historically speaking the term refers to a British Mild, Bitter or potentially cask beer that ranged between 3-4% ABV and could be consumed at work during 1-2 drinking session periods, without getting the works drunk. Today, the broad definition can refer to any easy-drinking beer weighing in below 5% ABV.
This Saturday, Two Parts is throwing the third annual Sesh Fest dedicated solely to these crisp, clean and crushable summer time beers. This year's event takes place at the Highland Masonic Events Center at 3550 Federal Blvd from 2-6pm. Tickets are currently still available for $30 plus tax and fees, so snag them while you can. Check out the lineup for this year's festival, featuring several of Colorado's best and brightest rising breweries. And get your tickets now before prices go up!
2016 Sesh Fest Lineup
CAUTION: Brewing Company
TRVE Brewing Co.
Ratio Beerworks
Strange Craft Beer Company
Dad & Dude's Breweria
Call to Arms Brewing Co.
Alpine Dog Brewing Company
The Old Mine
Something Brewery
Breckenridge Brewery
Elevation Beer Company
Wonderland Brewing Company
WestFax Brewing Company
Sanitas Brewing Company
Great Divide Brewing Co
Cerebral Brewing
Mu Brewery
Fiction Beer Company
Colorado Cider Company
Upslope Brewing Company
Jagged Mountain Craft Brewery
Baere Brewing Company
FATE Brewing Company
The Brew on Broadway
Black Bottle Brewery
Storm Peak Brewing Company
Spangalang Brewery
FERMÆNTRA
The Post Brewing Company
Beryl's Beer Co.
Wit's End Brewing Company
Ska Brewing Company
Little Machine
14er Brewing Company
---