No Comments
Brewery Showcase | Jack's Run Brewing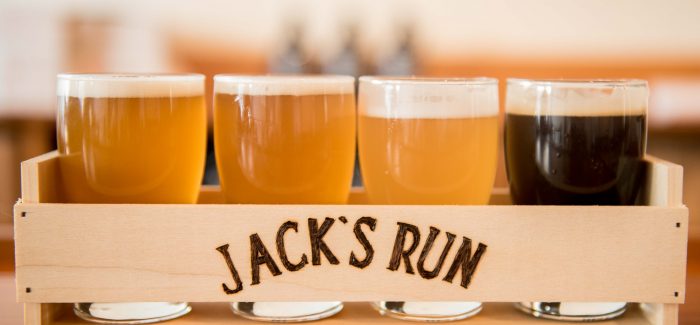 "Sometimes you want to go where everybody knows your name. And they're always glad you came."
Sound familiar? I know, some of you young whippernsappers are probably going uh … huh? For you I have two words: Netflix, baby. You sadly missed out on one of the best sitcoms to ever hit TV in the 80s and 90s — "Cheers." Set in a bar in Boston, "Cheers" was truly a place where everyone did know your name. It was an establishment where once you entered those hallowed doors, you were considered part of the "Cheers" family. For those of you with fond memories of the show, I'm sure good ol' Norm Peterson comes to mind. He'd enter the bar to a rousing display of all patrons shouting his name in unison as he took his rightful spot on his designated bar stool. "Cheers" provided an experience, a place where you could go grab a beer while feeling special, appreciated and always in good company. It was your home away from home.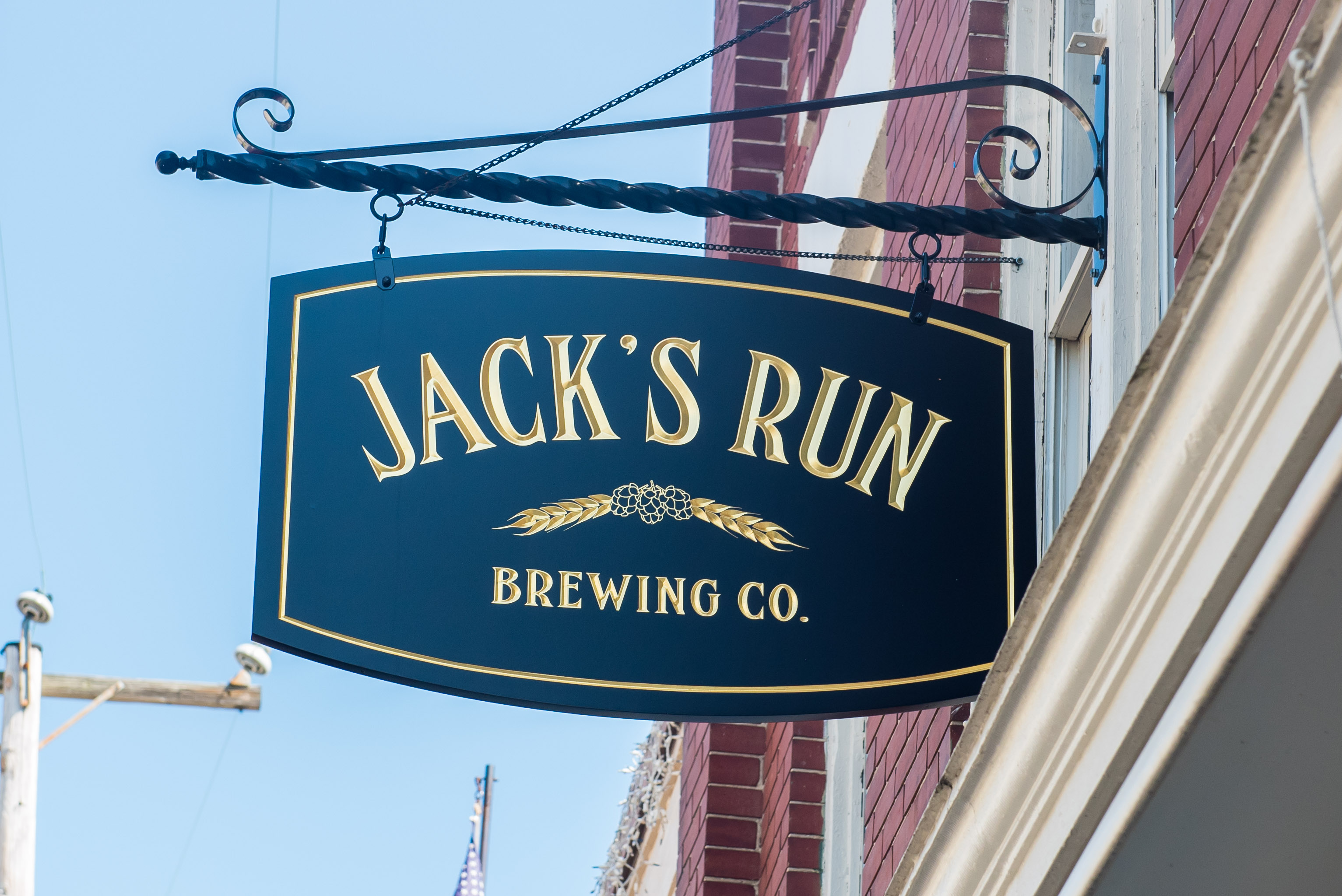 Jack's Run Brewing, which opened Saturday, Aug. 6, is destined to become your neighborhood brewery spot in Northern Virginia. And what better time to open than for the first week of celebrating Virginia Craft Beer Month! Located in Purcellville's historic district, the microbrewery aims to represent not only the history of the Purcellville area but to also impart the merits and virtues the town was built upon in the heart of Western Loudon County.
Customers will always come first at Jack's Run Brewing. I want to thank Dave Trombley, general manager and part owner; Al Bosco, brewer and part owner; and Eric Mathewson, part owner, for giving me a sneak peek of both the brewery and the beers prior to opening weekend.
"Jack's Run was built upon sticking with what is believed to be the right way and the only way to stay true to high quality and customer satisfaction," the company says on its website.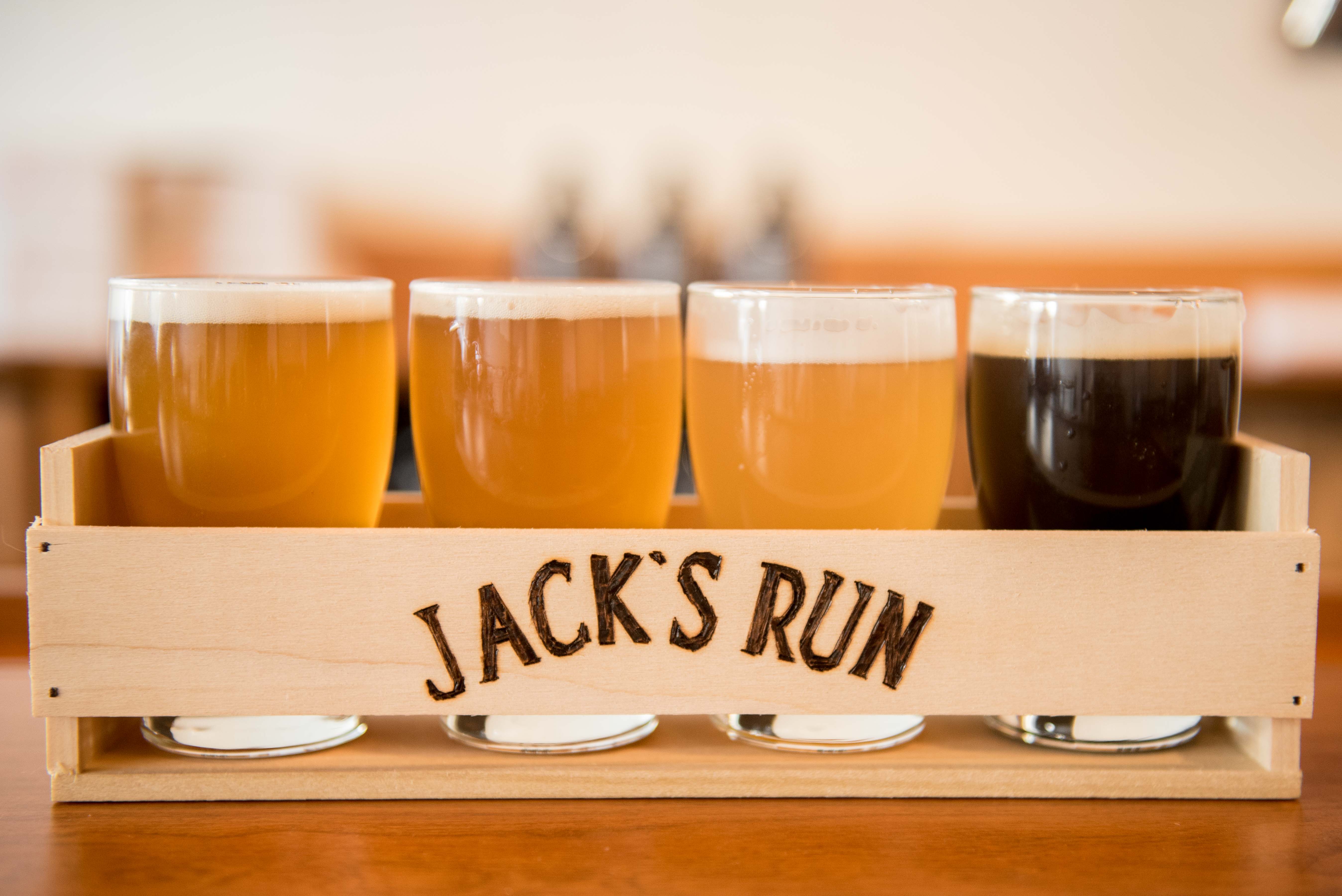 Jack's Run had six beers on tap opening weekend, and I was able to get a taste of three of those beers during my visit. The beers are fragrant, aromatic and on-point; what I mean by that is the nose on each of the beers set the stage for how the beer will taste. It's so disappointing when you smell a beer with a great nose on it only to taste it and have something completely different hit your tongue, and in some cases, have a beer with no taste to it at all.
You won't have to worry one bit about this at Jack's Run.
Ol' Porch Rocker American Wheat is done in a traditional German style. It is light bodied with medium carbonation. Notes of banana and clove hit your tongue immediately, but the use of Cascade and Simcoe hops give the beer a slight hoppy bitterness on the finish.
Berry White Raspberry Wit is slightly tart but still refreshing. The raspberry in no way overpowers the beer, and in fact, the finish blossoms into this lovely bitter orange/citrus flavor which balances out the raspberry sweetness perfectly.
Mornin' Joe Oatmeal Stout is Jack's Run flagship beer. When those first notes of milk chocolate hit your nose, you just know this beer is going to be dynamite. Creamy chocolate with a nice, roasted finish, this beer pours down your throat like liquid velvet. I think after that the lights in the bar dim and Barry White starts to sing. I'm sorta getting hot just thinking about it. Try it. You'll understand.
The other three beers available for drinking are the Red Headed Step Child Ginger Saison, where the fresh ginger root added to the beer adds a pop of spice to the farmhouse ale, Jacks' MAGiC IPA with notes of stone fruit and citrus, and the Afterburner Mango-Habanero IPA (YES! Pepper beer fans rejoice!), where notes of fresh mango and citrus hit your palate before the mild heat of the Habanero peppers sneak up on the back end.
You'll be able to purchase a flight of four, 5oz pours for tasting, a pint of beer and have your growler filled. Growlers are also available for purchase. It's going to be one hell of a good beer drinking weekend at Jack's Run.
If you're in the DC/MD/VA area, come out and grab a flight at Jack's Run Brewing this weekend. Cheers!
---