2 Comments
Bell's Brewery Announces Distribution of Hopslam in Colorado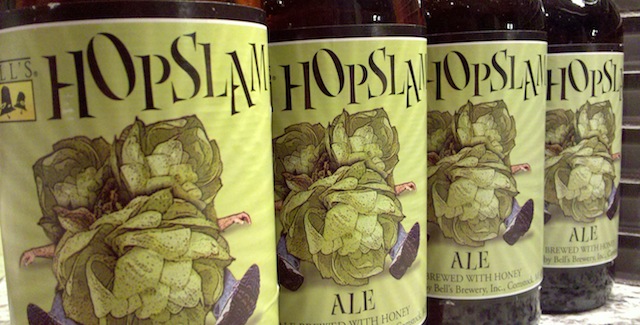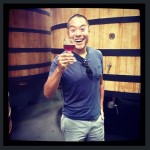 Colorado has been the beneficiary of receiving both limited or, in some cases, wide distribution of nationally acclaimed cult following beers over the years, from Pliny the Elder, to Abraxas, Hill Farmstead's Dorothy to Goose Island's BCBS variants.
For many big time breweries, the ability to thrive in Colorado's crowded shelf space market, is the ultimate indicator that your beer can make it in any market. Thus far, it's certainly been the case for Bell's Brewery, who's seen the likes of core lineup beers, Two Hearted, Oberon, Oarsman, and even the recently released Oatsmobile, fly off shelves each time they've dipped their toes into the Colorado distribution scene.
https://www.instagram.com/p/BP3XRxugMPw/
The 7th largest craft brewery in America has long flirted with the Centennial State, issuing a number of limited drops, predominantly around the week of the Great American Beer Festival. What's prevented full time distribution has always been capacity. But last year Bell's completed a $50 million expansion project into a new 200,000 square foot facility, bumping capacity up to 1 million barrels a year. They have since expanded distribution full time to 31 states.
And while many Coloradoans have still only tasted but a drop of Bell's diverse portfolio, the one true cult classic that had always alluded beer geeks out west, was the elusive Hopslam. Over the years, Bell's Double IPA brewed with Honey released each January, has developed a following reflective of Cigar City's Hunahpu, or Surly's Darkness, with release parties, and lines to snag cases of the Simcoe dry-hopped nectar.
Colorado, don't think we forgot about you. #Hopslam is heading your way. pic.twitter.com/cuCZCEU3dW

— Bell's Brewery (@BellsBrewery) January 24, 2017
Well Coloradoans, the wait is finally over. Bell's Brewery announced last week that Hopslam would be making it's way out west this year and PorchDrinking has learned that not only will it hit shelves and tap lines beginning tomorrow, but that the state will see ample supplies.
"There should be enough Hopslam to spread through our entire distribution network (pretty much the entire state, even into the mountains and down into the western slope)," said André DiMattia, of Crooked Stave Artisans.
CSA, which distributes Bell's in Colorado, has also confirmed that Hopslam will be evenly distributed among 50 draft accounts across the state, but also that Bell's Two Hearted will join the drop. No word yet on whether this signals Bell's becoming a more permanent fixture on Colorado shelves, but one can only assume it's a matter of time before the Kalamazoo-based brewery is primed for full time distribution in the Rocky Mountain region.
---