No Comments
PorchDrinking Playlist | Levante Brewing Company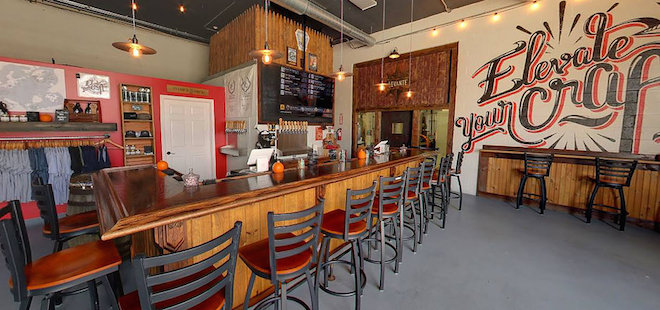 Featured image courtesy of Levante Brewing Company
Located in West Chester, Pennslyvania (the western suburbs of Philadelphia), Levante Brewing Company has developed a great local following. True to their founders' Italian and Mediterranean roots, the brewers of Levante believe that high-quality ingredients are one of the keys to great beer. Brewing on a 15bbl production system and a smaller pilot system, they create a great variety of beers with a focus on very high quality.
https://www.instagram.com/p/BPLJJ_Pg4iy/?taken-by=levantebrewing
Music plays a big role in the process at Levante Brewing. When asked for a few examples of what they listen to while brewing, co-founder and brewmaster Tim Floros easily rattled off about 20 songs and added that this was "just a small selection of the usual music."
"Stir It Up is a moral imperative while mashing in… This needs to play for every mash in. Pilot system or production system." – Tim Floros, co-founder & brewmaster
At Levante, music isn't just background noise. It is almost a ritual. Whether it is on the pilot system or the production brewhouse, every single mash begins with the playing of "Stir It Up" by Bob Marley and the Wailers. You might not be able to find any science to support this, but the good vibes may just have something to do with how great their beer turns out. If there is one thing I know for sure, it is to never mess with a good thing.
If you are curious to know, Tim says that his favorite song on the list is "Down in the Valley"  by The Head and the Heart.
With very little further ado, I present to you a portion of Levante Brewing's brewhouse playlist. The list comes complete with an eclectic set of genres (everything from reggae to country), which beautifully represents the diverse varieties of beers that flow from their tanks. Put on those headphones, press play, and start planning a beer-cation.
---