No Comments
Event Preview | What Exactly is Wynkoop's Day of Dorks?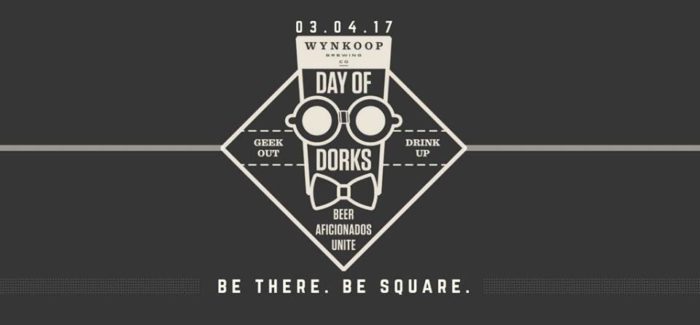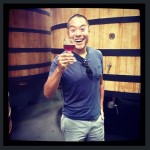 When: Saturday, March 4 from 12- 4pm
Where: Wynkoop Brewing, 1634 18th Street, Denver, CO
Bust out those pocket protectors, polish off those Lisa Frank notebooks and pull up your suspenders, tomorrow's Day of Dorks presented by Wynkoop Brewing is a celebration of all things dorky.
Day of Dorks was created as a celebration of the nerdier side of beer, an appreciation of rare, bizarre, innovative creations within the industry, all while benefiting local schools in need of classroom supplies. To find out more, about tomorrow's nerdy beer fest, we sat down with Wynkoop Brewing's new head brewer John Sims for all the details.
PD: How did Day of Dorks originate?
JS: We all love eclectic, weird and "nerdy" beers and we're showcasing that at this event
What does it mean to celebrate dorkiness in beer?
There are a lot of beer drinkers that seek out geeky beer or beers that are extra unique.
Tell us a little bit more about some of the dorky beers that'll be at the fest and what makes them interesting?
We brewed a beer just for this event called Oishii which means delicious in Japanese. This is a hybrid beer that is half beer and half traditional sake. To put this beer over the top we added blue green algae to give it a natural blue green hue. We will also be pouring our Warning Label 30 Proof IPA which is a bit of a technical challenge to get the alcohol percent so high. Of course we will also be serving a few barrel aged beers and nitro beers.
What other nerdy elements can attendees expect?
The first 30 people who show up will receive a limited-edition fanny pack and everyone will receive nerd glasses. The tasting glasses are 100ml lab beakers. What's nerdier than that?
John, tell us a little more about what's happening beer-wise at Wynkoop since you've joined the team. A ton of change has occurred this year, including pulling back distribution and focusing on what's happening in-house. Tell us about that re-focusing and what people can expect when they come for beer at Wynkoop.
We have come a long way since I started in September. We had about 12-15 beers on tap when I started. We are now at 30! With the newly upgraded brewhouse and cellar we now have an excess of capacity which allows us to just have fun with it. Expect new beers to be released year round. We have some really creative projects we are working on right now. Stay tuned.
We understand Day of Dorks will be supporting a really great cause and collecting school supplies for those in need, can you tell us more about this?
We are encouraging all attendees to bring school supplies (pens, pencils, markers, crayons, notepads, etc.) to fuel future generations of dorks. School supplies will be donated to Cheltenham Elementary and Dora Moore ECE-8.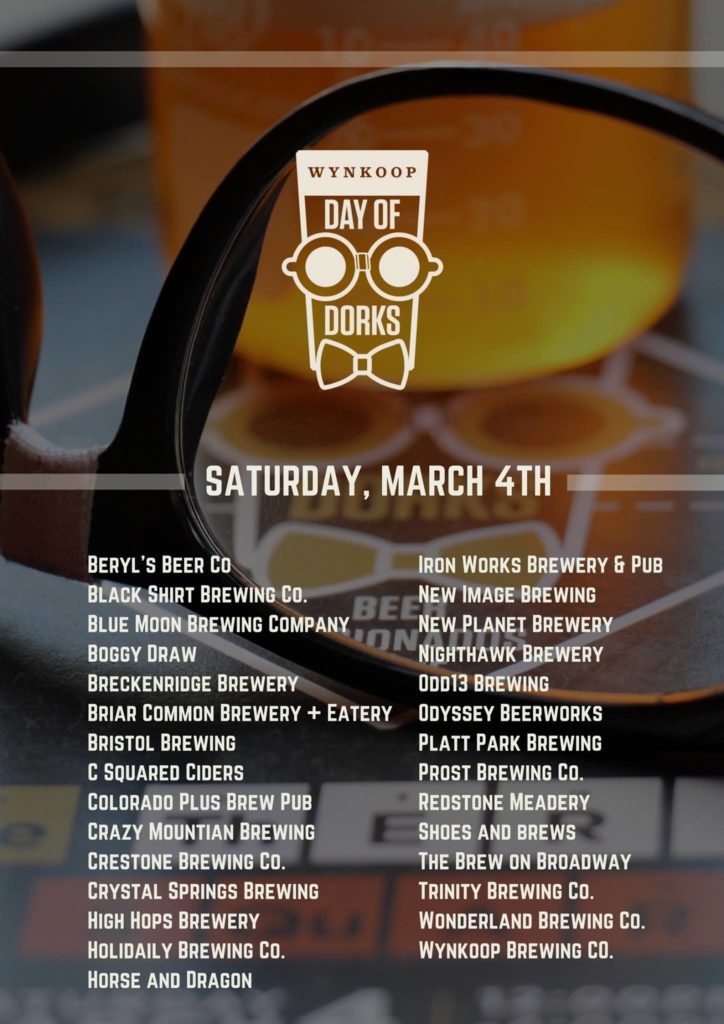 ---