No Comments
PorchDrinking Playlist | Two Rivers Brewing Company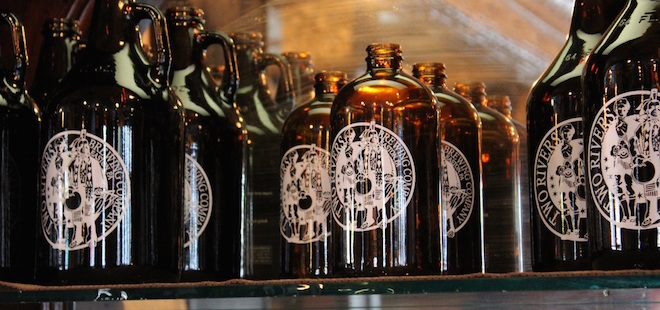 Featured Image Credit: Two Rivers Brewing Company
Situated in a historic building in the heart of Easton, PA, you'll find Two Rivers Brewing Company. Although it had been already been open for a few years, the brewpub only began producing beer when head brewer Josh Bushey came on board to finish building the brewhouse and finally start making beer. They were turning out high quality beers in pretty short order. Two Rivers Six Finger Sam Saison even took home a gold medal from the Great American Beer Festival in 2016. That's what I call a great start.
Josh isn't just a talented brewer. He's also a bit of a music buff. Normally, he would just play full albums while he's brewing at Two Rivers. Messing around with his playlist would interrupt his flow too much at work. However, he was nice enough to construct this custom playlist for us, so that we could get an idea of his style.
Some of these songs have a special place in the hearts of Josh and the Two Rivers crew. 1000 Dollar Car reminds them that a good deal on used equipment isn't always what it's cracked up to be, while Die Die My Darling sees heavy rotation anytime something breaks in the brewery.
Grab a beer, press play and prepare to be transported into the brewhouse. This is the soundtrack to Two Rivers Brewing Company.
---