No Comments
Event Recap | Sierra Nevada Beer Camp Philadelphia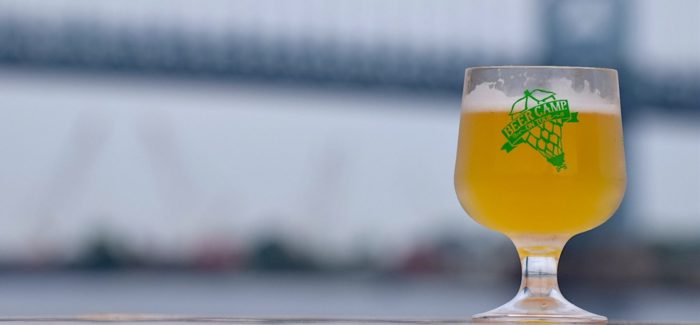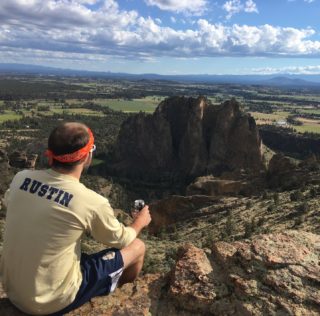 After just a short time in line to get through security and ID checks, I made my way into the Great Plaza at Penn's Landing in Philadelphia, PA. I grabbed a sample glass with a green Sierra Nevada's logo stamped on it and thanked the volunteers as I made my way into the festival grounds. Once in, I scanned the venue to see which tent to hit first. It can sometimes seem overwhelming when you first get into a beer festival, seeing the vast amount of choices with all the breweries lined up one after another. No choice is a bad one, but, personally, I was looking to begin the day off right at Beer Camp.
It was an overcast, humid day at the Delaware River Waterfront and I was ready to start bold. I took a lap throughout the grounds and made mental notes of the breweries I wanted to go back to later in the day. That's when I saw the stand I knew I had to go to for the first pour.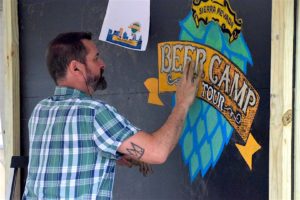 Thanks to the Beer Camp event app, I found Cigar City Brewing's banner and darted over there, knowing they were pouring their sought-after Imperial Stout, Hunahpu's. The app allowed me to see what breweries would be there and make a wish list of beers I wanted to sample prior to the event. Throughout the day, this was a helpful guide in the sea of beer at the festival. The second I brought my glass to my face, I could smell the strong, delightful aroma of dark chocolate along with cinnamon and vanilla. As I took that first swig, I couldn't help but have one of those satisfied smiles on my face.
Smooth Sailing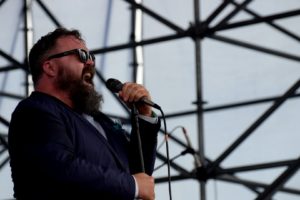 Before I dive into the delicious beer that was being poured by each respected brewery, I want to give kudos to Sierra Nevada and their entire event staff and volunteers. You could tell this wasn't their first rodeo, as they made sure to have all their ducks in a row logistically. The venue they chose couldn't have been any better. With a picturesque view of the Ben Franklin Bridge while being in the middle of the action at Penn's Landing, there was plenty of room for all the patrons and beer tents, which were smartly spread out, utilizing the space and not cramming everyone into a tightly packed area. This gave you breathing room to hang out on a bench or stand at one of the many high-top tables after filling your glass. Also, there was a permanent stage with amphitheater seating in the middle of the space where two different bands played throughout the day. They covered all their bases, providing huge water jug stations, having detailed maps to know what brewery was where, organizing food trucks and vendors, and having two separate entrances.
Both Ends of the Spectrum
Now to the good stuff: the beer! The festival lineup was full of some local greats like Vault Brewing Company, Neshaminy Creek Brewing Company, Free Will Brewing Company and Funk Brewing, as well as plenty of others representing the Mid-Atlantic region. Also, big national brands were well represented with the likes of Avery Brewing Company, Boulevard Brewing Company and Bell's Brewery. A few international breweries, including Mikkeller, even made their way to Philadelphia to share their common language of grain and hops.
At most festivals, breweries tend to bring a few of their flagship or seasonal offerings to have the masses sample and hopefully be the gateway beers for new loyal drinkers and fans. But for Beer Camp, everyone brought out some special deep cuts. The festival was dominated by non-traditional, more off-beat styles like fruit sours, barrel-aged Imperial Stouts and New England-style Pale Ales/IPAs.
The sours on hand were some amazing offerings at Beer Camp. Avery's Apricot Sour, 21st Amendment's Watermelon Funk, Free Will's impromptu Dance Party Vol. 1 and their Olly, Mikkeller's Spotandryhop Mosaic and Rhinegeist's Press Tart were all uniquely tasty. Impromptu Dance Party Vol. 1, which takes the cake for best name at the festival, has a nice subtle tartness resembling pear and grapefruit flavors. Spontandryhop Mosaic was a wonderful blend of a juicy, hoppy nose that packed a solid puckering flavor with hints of green apple.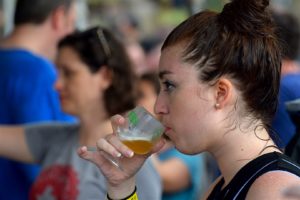 Even with the official beginning of summer upon us, the big, bold stouts and porters were a main attraction throughout the day. Samples like Kane Sunday Brunch, Cigar City Hunahpu's, and Avery Vanilla Bean Stout stood out. Along with the phenomenal smell Hunahpu's gave off, the taste was equally as good. With the right amount of heat from the chilies, this beer was balanced with strong chocolate and smooth vanilla flavors. And Sunday Brunch definitely lives up to its billing. The smell was reminiscent of a dark-roasted coffee. All the flavors work in perfect harmony with the roasted coffee, savory sweet maple syrup, cinnamon, and silky smooth chocolate.
Overall, this festival was highlighted by great beer, and just about everyone could find something worth writing home about. After a day along the water, listening to live music and talking with some fellow beer lovers amongst all those top-notch brews, I couldn't have asked for a better festival experience!
---