No Comments
2nd Shift Brewing | Hibiscus Wit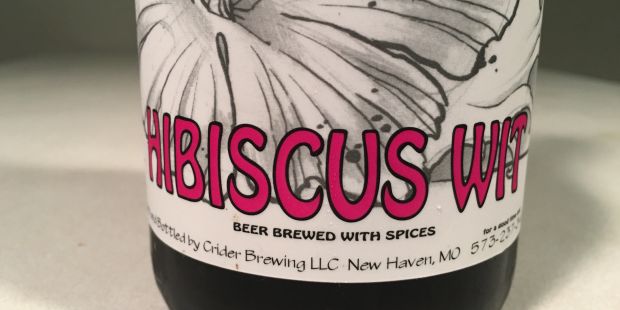 Is there a beer out there that has had such a profound effect on you that you remember everything about the first time you sipped it? I do.

In fact, I have it recorded on Untappd.
August 1, 2016, was a great day. Lunch with my wife at Salt + Smoke. And on that day, I discovered one of my favorite beers ever, 2nd Shift's Hibiscus Wit.  Another reason I loved the beer was that it was one of the rare brews that both I and my wife could enjoy together.
So the hunt was on. I had to have this beer in my home. I called everyone of my favorite bottle shops but none could be found. Eventually a week later, I found three bottles at Saint Louis Hop Shop on Cherokee and bought all three.
Now, Hibiscus Wit is in cans, which makes this beer even more accessible, but I do love the 750mL bottle best because of the amazing label.
Beerography
Recently I got the chance to sit down the Steve Crider, owner and brewmaster at 2nd Shift Brewing, at his new brewhouse and tasting room in South St. Louis. I asked him to tell me the story of this beer I love, Hibiscus Wit.
The legend began in 2009. Crider was in Boston attending a craft beer conference. During the conference he sampled a beer with hibiscus flowers. He liked it, but his thought was that the hibiscus flower would go better with a wit beer.
Upon returning home, Crider wasted no time. "I just started making it," said Crider. On their website, Crider describes it this way:
Here's what I've been goofin' around with for a while. I love Belgian wits on hot summer days (or freezin' your butt off days). Anyway I took a witbier and threw in a bunch of hibiscus flowers to make it even better. Tart and refreshing, with a hint of fart.
"It's a tarter beer," said Crider. "I tried it without the flower and it really is the hibiscus flowers that make the flavor."
I agree.
---