No Comments
Beer Showcase | Avery Brewing Ginger Sour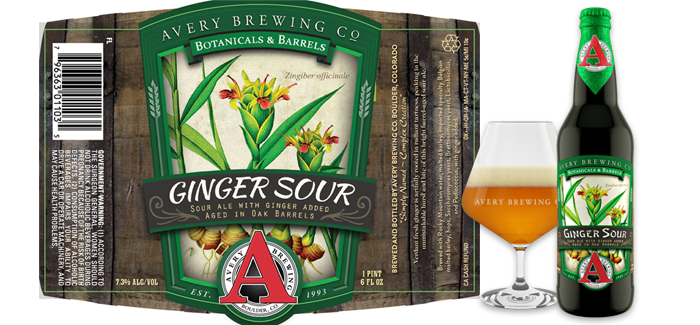 August 5, 2017 marks 24 years of brewing for Avery Brewing. To commemorate the achievement, Avery released Twenty Four Imperial IPA — a stellar beer, to be sure. But, the biggest news emerging from the Boulder-based brewery in 2017 involved its decision to substantially alter the beer portfolio by saying goodbye to old standbys and instead concentrating more on barrel aging. Hence, it behooved us at PorchDrinking to look at one of its latest Botanical & Barrel releases, Ginger Sour, while simultaneously raising our pint glasses and exclaiming, "Happy Anniversary, Avery!"

 *** *** ***
Win a pair of VIP tickets to Avery's Anniversary Party!
To enter, sign up for PorchDrinking's Newsletter by emailing your Name and "Avery Anniversary Party" to

[email protected]

.
*** *** ***
Following the releases of Tangerine Quad, Apricot Sour, Raspberry Sour, Vanilla Bean Stout and Coconut Porter, the sixth release, Ginger Sour, provides a clear demonstration that no two beers from the Botanicals & Barrels Series are the same; each base beer is unique, sits in different barrels and receives different spirit infusions.
If variety is the spice of life, the Avery life is pretty darn spicy — ginger spicy.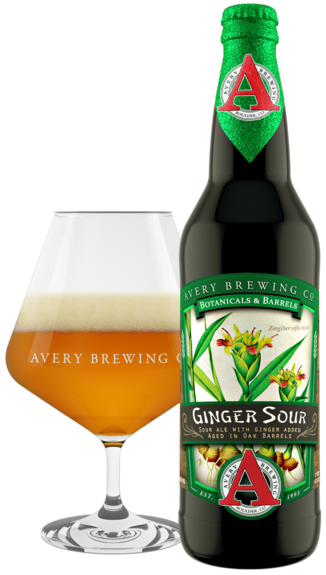 ABV: 6%
Avery Ginger Sour, a wild ale, spends a few months aging in oak barrels and draws flavor from fresh, locally sourced, ginger root. An early June press release noted, "Ginger juice, hailed for its cleansing and restorative flavor, is being sourced from a local Boulder company, Pressery. 'This beer is definitely on the spicy side because we are getting very fresh ginger juice from the Pressery and are using it within the first 24 hours,' says Andy Parker, Chief Barrel Herder at Avery Brewing Company."
The subtle aromatics might lead one to think the beer will offer gentle flavors, but Avery's version provides substantial ginger flavor, which is not always easy to accomplish. The additional fizziness playfully evokes images of sipping on the soft-drink version of ginger ale and it helps to keep the sourness at bay. Ginger Sour's flavor also avoids resembling a "from the box" Christmas dessert. Forget balanced, Avery Ginger Sour is harmonious.
There are many beers worthy of toasting Avery's 24th birthday. But, if you can get your hands on Ginger Sour, you'll be one happy beer drinker.
By the way. Since Avery is turning 24, why not show a picture of the beer that marks the occasion, the Avery Twenty Four Imperial IPA? Nothing sour here. Nothing fruity. It's a well-hopped DIPA machine, and it's glorious.
Happy Anniversary, Avery!
https://www.instagram.com/p/BUIVwEgjEIS/?hl=en&taken-by=powers_mathew
---