No Comments
New Belgium Cancels 2017 Denver Tour de Fat, Underscoring Major Year of Change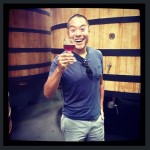 It's been a big 25th anniversary year for Fort Collins-based New Belgium Brewing Company, one scored by significant gains and milestones, as well as a handful of bumps in the road, and directional changes.
One major shift that drew criticism from the Denver community, was the decision to move the brand's popular Tour de Fat (TDF) bike festival from City Park to the National Western Complex, the change from a free event to a paid ticket model, as well as the decision to nix the popular group bike ride that preceded the fest. Today, New Belgium announced that it would be canceling this year's Denver edition of Tour de Fat which was originally scheduled to take place Saturday, August 26 amid those concerns.
"We've heard from many of you who are frustrated and disappointed by many of the Tour de Fat changes this year and we appreciate your feedback and concerns. Going forward, our ambition to grow Tour de Fat will be balanced with maintaining the bike vibe and beer culture that so many of you have helped build over the years. We hear you and we plan to make it right."- from New Belgium's Facebook Post in the Tour de Fat event page.
Tour de Fat, which originated 18 years ago as a small philanthropic bike and beer festival in Fort Collins, revolving around a community ride concluding at the brewery, has since grown to 33 cities this year, featuring top tier bands such as X Ambassadors, The All-American Rejects, Michael Franti & Spearhead, Third Eye Blind, AWOLNATION, to name a few, as well as Capital Cities, which was scheduled to appear in Denver. Last year's TDF raised $514,947 nationally, and the event has raised over $5 Million for local non-profits over as 17 year period. New Belgium has announced that Bike Denver, and Denver Cruiser Ride the NPOs previously attached to this year's ride will still receive the anticipated funds that were projected to be raised from the Denver stop.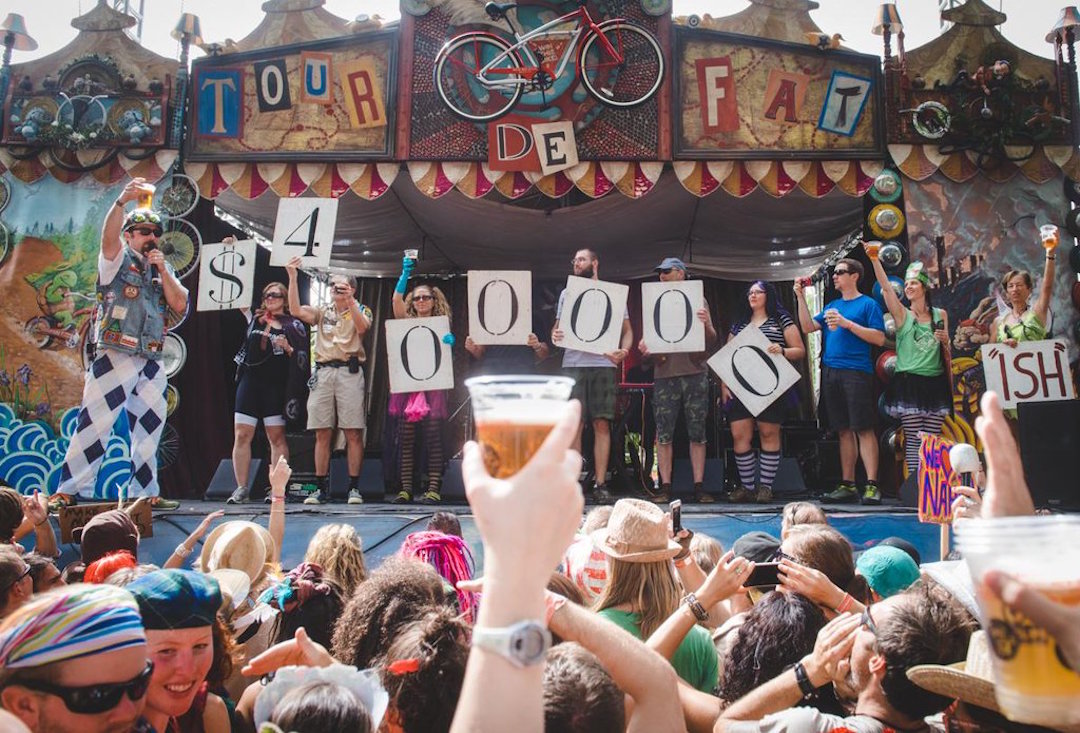 Despite the cancellation of this year's Denver TDF, Boulder, Colorado Springs, and Fort Collins will continue as planned featuring the bands Wilderado (formerly Bird Dog) who will perform in Boulder on Friday, August 25, and in Colorado Springs, Saturday, August 26. The All-American Rejects and X Ambassadors will headline Tour de Fat's signature Fort Collins show on Saturday, September 2, which once again concludes at the brewery for the first time in a decade.  Tickets are still available for all three remaining Colorado shows.
Ticket holders to Denver's Tour de Fat will be able to exchange their tickets to any of the Boulder, Colorado Springs or Fort Collins stops or are eligible to receive a full refund for their ticket by emailing: [email protected]
Over the past 12 months, the 4th largest craft brewery by volume, has experienced its share of big time wins expanding its distribution footprint to all 50 states. The brewery also saw a significant growth in production with its Asheville facility now fully operational, seeing an increase in barrelage by 5% and producing 43,906 more barrels that its previous year. As part of its 25th anniversary, Fat Tire, New Belgium's flagship brand was showcased in a Fat Tire & Friends collaboration 12-pack partnering with five breweries from around the country brewing their take on the iconic Amber Ale. And New Belgium was able to accomplish all of this, while also becoming a 99.9% zero waste business, being able to redirect 99.9% of its waste from landfills, and maintaining its independence by remaining employee owned.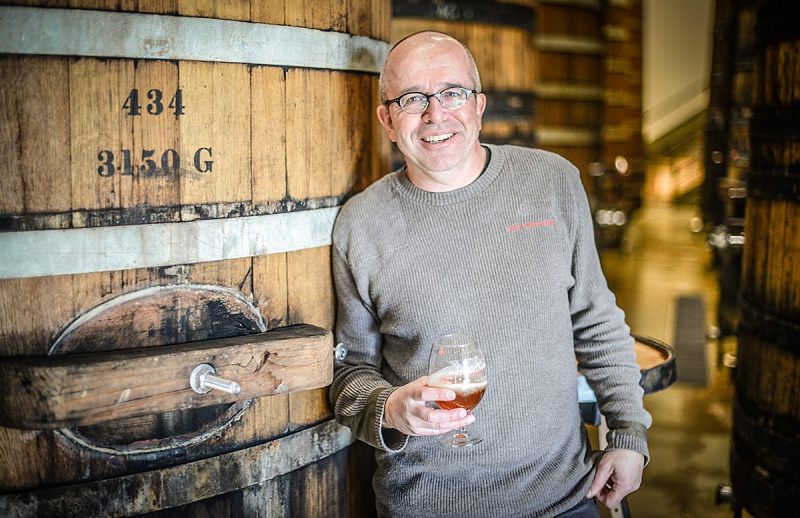 However, one of craft beer's most iconic and innovative breweries also experienced its shares of hiccups and miscues. In October 2016, CEO Christine Perich stepped down from her role after less than a year of being elevated to the position. New Belgium also recently saw the departure of their Vice President of Marketing, Ruairi Twomey, who previously in the same role for Diageo Guinness USA. However New Belgium may feel no greater changing of the guard than with the upcoming departure of Brewmaster Peter Bouckaert. Having joined the brewery 21 years prior, Bouckaert has been credited for launching New Belgium's storied sour barrel-aging program with the iconic La Folie Sour Brown and early seasonals like Blue Paddle Pilsner. Two months ago, Bouckaert announced that he would be transitioning from his current role at New Belgium Brewing to team up Zach and Laura Wilson formerly of 1933 Brewing, to form Purpose Brewing and Cellars.
New Belgium also finds itself at the intersect of a major shift in marketing and production, announcing earlier this year the discontinuation of their popular Lips of Faith series. In its place comes the launch of a new Wood Cellar Reserve series, which finally gives its sour program the due attention and prominence it has long deserved with sleek new packaging and a return to the cork & cage presentation.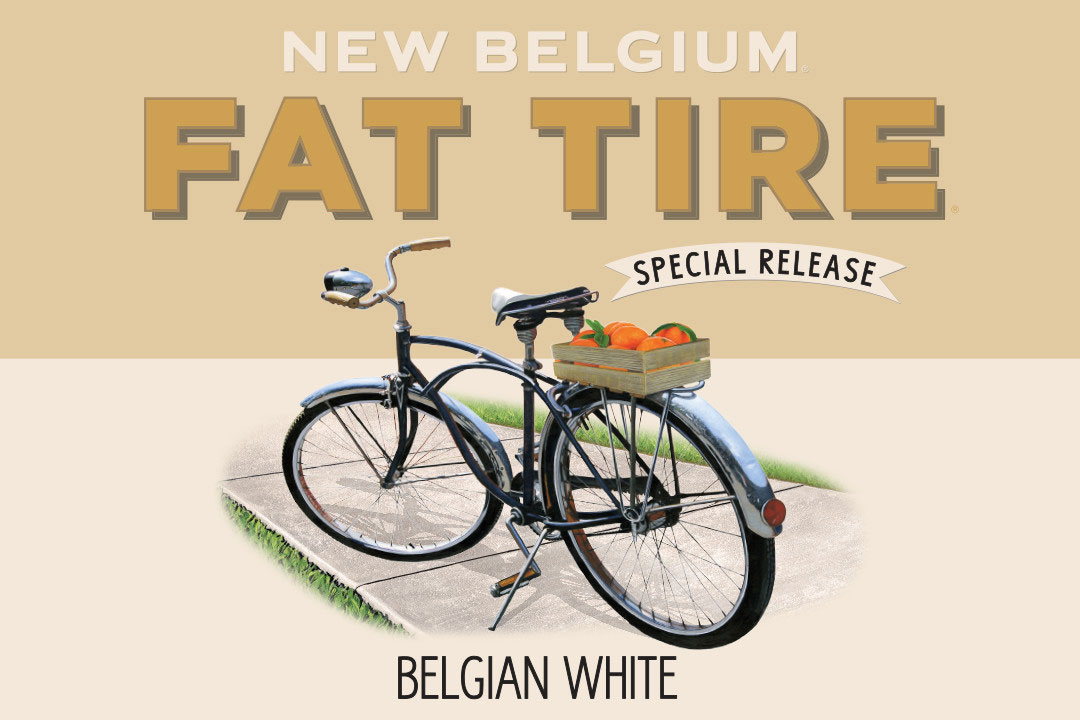 Now one of craft beer's largest entity, New Belgium has also shifted its focus toward taking aim Big Beer with the launch of Dayblazer, an "easy-going ale", as well as the decision to expand the Fat Tire brand to include their newly released Fat Tire Belgian White Ale, an unfiltered wheat ale with coriander and orange peel, which very clearly takes aim at the Blue Moon Belgian Wit market share.
Denver Beer Journalist, Jonathan Shikes noted, "The marketing strategy, too, takes a page right out of the Coors/Bud playbook. Rather than create a new name for the beer, New Belgium decided to expand what it called its "Fat Tire trademark family." In other words, there are now two Fat Tires: the original, an amber ale, and this one. That means Fat Tire has become a brand rather than just a beer, which implies that the brewery could theoretically introduce other styles of beer under the Fat Tire brand."This might be a good idea, since many people already confuse the beer with the brewery."
"And it is exactly what Blue Moon and Shock Top do. Although both began their lives as single beers, they are now brands. Blue Moon is the umbrella name for dozens of other flavors, most recently Mango Wheat and Summer Honey, while Shock Top includes Ruby Fresh, Holy Citrus and Lemon Shandy," continued Shikes.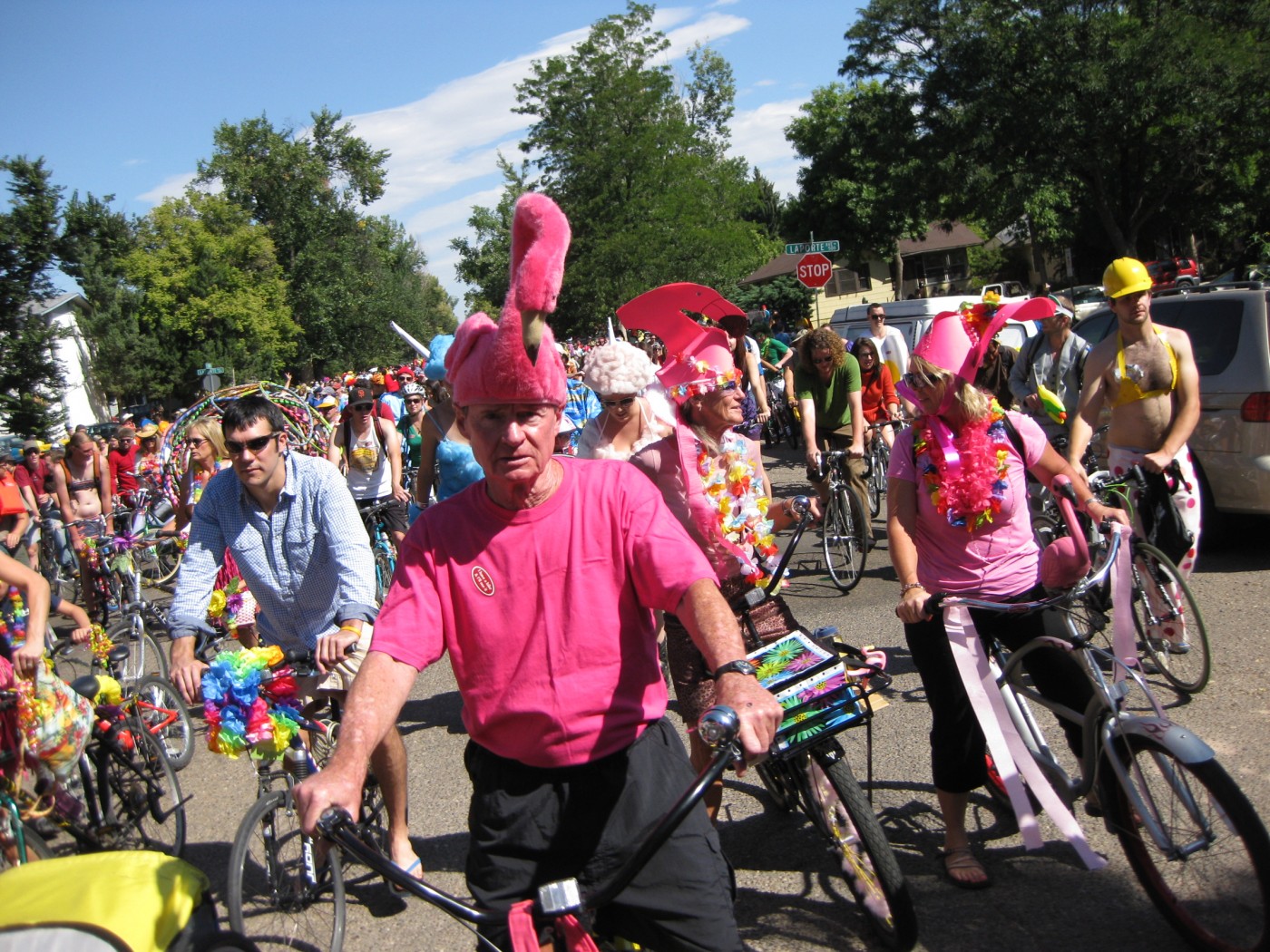 As New Belgium continues to evolve as a fully national brand, it'll continue to experience its share of success, and miscues. However the decision to cancel this year's Denver Tour de Fat may end up a blessing in disguise. Rather than move forward with an event that initially felt off-brand as a departure from its bike-centric roots, New Belgium has decided to regroup and refocus for future iterations. Much like how New Belgium has now reinvented its approach toward their esteemed sour program, reconceptualizing Tour de Fat could ultimately bring New Belgium back to the brand fans have come to know and love.
---