No Comments
Ask the Experts | How to Revamp the Standard Brewery Tour?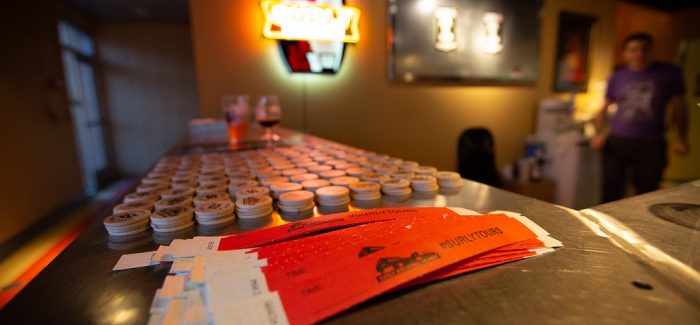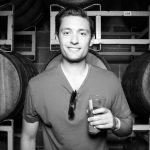 Chances are, if you have been to a brewery before, you have been on a brewery tour. It's an easy way to get the consumer closer to a brewery's brand, process, and beer. While some offer hands-on exercises, unlimited samples, and specialized experiences, your typical, run-of-the-mill brewery tour is no longer memorable. Beer drinkers are much more educated and knowledgeable of the brewing process and the craft beer industry as a whole than they were 5 or 10 years ago. Sniffing hop pellets and looking at stainless steel fermenters can get dull after a while. 
To stand out in today's brewery tour landscape, you really have to offer something that goes beyond the status quo and provides a deeper connection to the brewery you're visiting. Many national and regional breweries have realized that their brewery tour can help extend the beer drinker's experience with them, which could help influence subsequent purchasing decisions at retail locations and bars. Offering something different and memorable is a great way to standout from the fray of local colleagues and regional competitors. Things like specialized tours and immersive tasting experiences are just a few ways that breweries have revamped their tours to better appeal to today's beer drinking clientele.
To help provide a full perspective on their commitment to revamping the brewery tour experience, I asked craft brewers across the nation to get their thoughts. Here is what they said.
Specialized Tours See Success
Deschutes Brewery | Lead Tour Guide, Lindsay Wengloski
"We're now offering immersive specialty tours, opportunities to get out on the cellar floor, sample experimental beers right from the Brite tank, pull nails from barrels, and sip limited-release barrel-aged beers straight from our brewers' personal kegerator."
Allagash Brewing | Senior Manager of Retail Operations & Merchandise, Jill Perry
"Most recently we've added some different options for tour goers: private tours, so a group can reserve the whole tour; the Deep Dive tour, for those who want go further into brewing process, fermentation science and the history of Allagash; and the Lickety Split Tour, for those that just want a quick peek. There's always the Classic Tour—one hour, see it all, taste four beers."
https://www.instagram.com/p/ByYw1NmH581/
"Once a person discovers craft beer, the natural tendency is a desire to deepen one's level of education about all aspects associated with the liquid they love. Last year, we addressed this by building on our incredibly popular free daily tours and offering four new additional options. Two of these are private tours with a touch more behind-the-scenes looks. The other two are very unique. 'Grain to Glass' and 'Walk in the Woods' are tours led by our brewers. 'Grain to Glass' is a deep dive into the entire brewing process and samples its way through every step of turning Rocky Mountain water into beer. 'Walk in the Woods' is hyper-focused on sour beer production and includes sampling straight from our oak foeders."
"We adapted what used to be just one tour on Saturdays to over 12 tours a week, along with beer dinners, palate explorations, sensory classes, and more. We like to think there's something for everyone who attends, whether they're part of a bachelor party or a homebrewing group."
Half Acre Beer Co. | Creative Manager, Meredith Anderson
"We have changed up our Balmoral tour this year, instead of running it in the same format as Lincoln's, we do it just once a month and typically focus on a specific area of expertise within the brewery. Last month it was an off flavor and beer sensory training with our Quality Control Manager and this month it's all about the Wyld Cove, how and why we make sour beer, with samples of course."
https://www.instagram.com/p/Bzs3wokAnZW/
Surly Brewing | Tour Coordinator, Ty Rushmeyer
"Over the past year, we've started hosting BC Old Skool tours at our original brewery. These tours are led by Surly's founder, Omar Ansari, and folks have the opportunity to pick his brain and have candid conversations about Surly, brewing, and whatever else is on their mind (or his!). During these tours, folks also get to sample releases from our BC Small Batch series before they hit market."
Deepening the Hands-On Experience
"For beer lovers, the experience of tasting Fat Tire wort in the brewhouse, grabbing a cold bottle of Voodoo Ranger IPA off the bottling line, or mixing a custom sour beer creation straight from our Foeders is priceless."
https://www.instagram.com/p/Bwshy0IlJ8P/
"The biggest new addition to our tours is the Innovation Station, where we walk guests through samples of different styles — ales versus lagers, or traditional styles in contrast to sour and hazy beers. And we made sure to include our barrel-aged beers when we were redesigning the tour."
Bell's Brewery | Tour Manager, Shelly Claflin
"We offer unique experiential tours designed around our fans favorite beers. Who wouldn't want to dry-hop a batch of Hopslam or be one of the few to enjoy that first taste of Oberon for the year? These are the types of experiences that will stay with fans forever; ones they will talk about and share with friends and family for years to come."
https://www.instagram.com/p/BzrKsU1l8-F/
Sixpoint Brewing | Associate Brand & Product Dev Manager, Michael Lenane
"We do enjoy taking fans behind the scenes and offering pilot brews on draft during our monthly can releases. With our brewmaster, brewers, and formulations team on site during the events, we can let fans inside the process and help them understand the intent of the beer and the iterative process of piloting and product development."
Surly Brewing | Tour Coordinator, Ty Rushmeyer
"The biggest change we're made to this tour is sampling our new beers vs. sticking with the classics and flagship brands. Folks have heard of Furious and many have tried it so now we're offering new styles that are just being released, like Stunner, Rocket Surgery, and Dots & Loops. Some of the best tours happen when we're sampling beers that are also running through the packaging line while you're on the tour. It doesn't get much fresher than that!"
Connecting to the Brand, Not Just the Beer
"Whether happening along the tour route or over-the-counter, the big win will always be facilitating opportunities for guests to have an authentic experience with Deschutes as both Brewery and as a Culture- that is the real point of connection, and the great hope."
Surly Brewing | Tour Coordinator, Ty Rushmeyer
"At the BC Old Skool tours, folks enjoy the opportunity to hear stories and connect with Omar. The Q&A sessions are always lively, highlighting stories and experiences from guests and Omar; it's as much a history lesson as it is a technical guide to brewing."
https://www.instagram.com/p/BtbPEBjgYz4/
"One thing that has always set New Belgium tours apart is the opportunity for beer lovers to experience our culture in action, having an employee-owner guiding folks around while speaking passionately about our commitment to sustainability, our 100% employee-ownership model, our philanthropic efforts and more. Sharing our story in-person reinforces that New Belgium is more than just a brewer of world-class beer, but also works tirelessly to be a business force for good."
"One thing that we are focusing on is sharing with our guests what it means to be an Independent Craft Brewer. We also share with guests what it means to be an ESOP brewery and what that means to our coworkers. We are focusing on the importance of our raw ingredients and relationships that we have with our farmers."
https://www.instagram.com/p/BztnPj_lkte/
Bell's Brewery | Tour Manager, Shelly Claflin
"We focus on exceptional storytelling using actual photos, brew logs and other pieces of our history going back more than 30 years. That includes THE soup kettle Larry started brewing with. Seeing these pieces of craft brewing history in person brings it to life in a way that a standard tour just can't compete with."
* * * * *
With new changes and an added emphasis on fostering unique experiences on-site, it is clear that breweries far and wide are re-committing to their brewery tours in new and inventive ways. What recent tours or brewery experiences have been most memorable for you? For what reasons? Let us know in the comments below. Cheers!
Feature image courtesy of Surly Brewing.
---