No Comments
Denver Beer Co. | Chocolate Coconut Graham Cracker Porter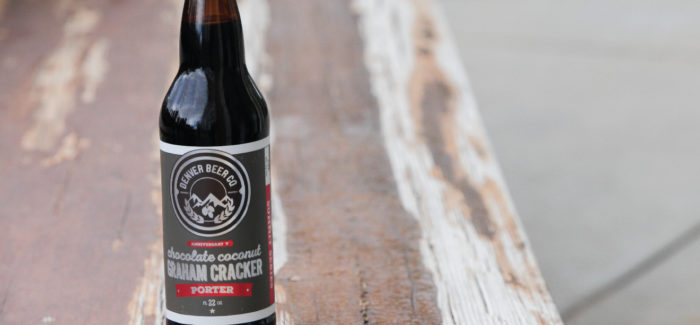 ABV: 8%
Denver Beer Co.'s Chocolate Coconut Graham Cracker Porter: the name is a mouthful and so is the beer itself. In celebration of DBC's 5th anniversary, they brewed an amped-up version of one of their flagship beers. This fun twist on the Graham Cracker Porter is aged on vanilla beans with chocolate and coconut. The beer pours very dark brown with a nice tan head. Notes of chocolate, vanilla and an appealing roastiness hint at a very well-balanced beer.
The flavor of this porter was a little bit of a surprise. A beer brewed with these ingredients could have easily gotten super sweet, but the brewers kept things in check. The same goes for the use of vanilla. While the trend for this type of beer seems to be to get heavy handed with the vanilla beans, the Chocolate Coconut Graham Cracker Porter does a great job balancing the ingredients and achieving harmony with all of the flavors. As expected, there's a great dark chocolate backbone highlighted by graham cracker, subtle vanilla and hints of coconut.
I really appreciate that this porter delivers sweet flavors without being cloying. To me, it's ideally suited for holiday get-togethers—the perfect complement to sweet desserts. And checking in at 8% ABV, it's just boozy enough to warm you up and make awkward conversations with co-workers and family bearable. So grab a bomber, raise a glass, and cheers to Denver Beer Co. for five years of great brews.
---