No Comments
Revolution Brewing's Deep Wood Series is Coming to Cans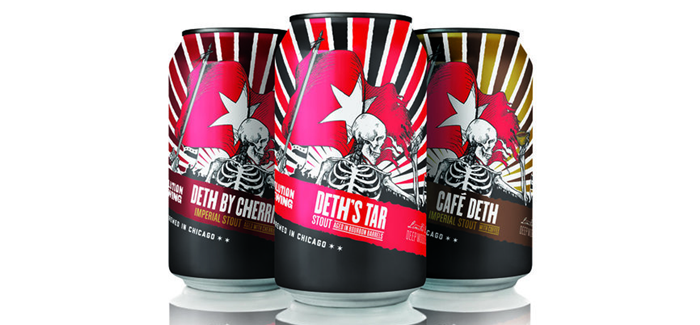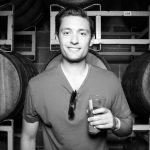 It has been a busy week for Chicago's largest independently owned brewery. After announcing the exciting news that they will officially begin distribution to Michigan starting August 21st, Revolution Brewing recently announced even better news for craft beer lovers: the expansion of their Deep Wood barrel-aged brew series into cans.
While shifting to cans is nothing new, putting high-octane, barrel-aged beers into aluminum definitely is and shows that Revolution is eager to meet the changing demands of their customers. Before, Deep Wood favorites like Deth's Tar and Deth by Cherries had only been available on draft or in 22oz bottles at their taproom. Now, Revolution will can eight variants of their Deep Wood series, in four packs of 12oz cans. Each four pack will retail somewhere between $25 and $35, which isn't all too bad knowing how high ABV and flavor-packed these beers will be.
https://www.instagram.com/p/BXn-rnoD05C/?hl=en&taken-by=revbrewchicago
Per the Chicago Tribune, the first barrel-aged wonder to get Revolution's larger, eight-state distribution footprint will be Deth's Tar, followed by limited distribution of other variants later in the year like Café Deth and Very Special Old Deth.
Logistically, canning barrel-aged beer means you need new equipment, which will include a new 40-head can filler and seamer along with a flash pasteurizer to ensure the quality of the barrel-aged beer stays consistent throughout the packaging process. These new features are part of Revolution's $2 million upgrade aimed at improving quality and increasing canning capacity.
The first three barrel-aged beers available in cans will be Deth's Tar, a 14.8% ABV imperial stout aged in bourbon barrels, Café Deth which is steeped with coffee beans, and Deth By Cherries, which will be available exclusively at the Revolution taproom. All three should hit in mid-November.
Warm your insides this chilly weekend with these guys.
Deth's Tar, Cafe Deth, & Helluland are all available in bombers at pub & tap room! pic.twitter.com/shNJpx1SGm

— Revolution Brewing (@RevBrewChicago) December 16, 2016
In December, Chicago beer fans should be on the lookout for Ryeway to Heavy (imperial rye ale aged in rye whiskey barrels) and Very Special Old Deth, which is a variant of Deth's Tar that has been aged two years in barrels.
In January, Revolution will release Straight Jacket (barley wine aged in bourbon barrels), Mineshaft Gap (Straight Jacket aged in cognac barrels) and Double Barrel Very Special Old Deth (dual-barrel aged), per the Chicago Tribune. Straight Jacket will be the only one of these three seeing limited distribution, while the other two will be available on tap at Revolution.
So, even though it's still nice and sunny out, is it too early to start thinking of winter? Cheers!
Feature image courtesy of Revolution Brewing
---