No Comments
Pelican Brewing Company | Captain of the Coast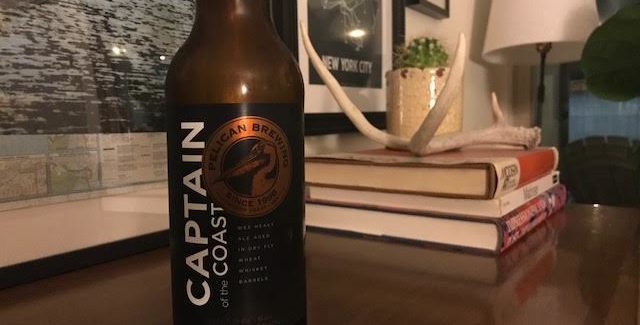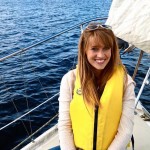 Fall has arrived, and I can't say that I'm upset about it. This time of year brings out that rich, golden foliage, pumpkin-spiced everything, and the years-old sweaters that have been hiding in the back of your closet. But perhaps best of all, fall brings barrel-aged beers that are perfect for the season – as breweries finally debut their much-anticipated releases. One of the best releases to come from this fall's barrel-aged line-up is undoubtedly Captain of the Coast, a Wee Heavy Ale aged in Dry Fly Wheat Whiskey Barrels, from my favorite coastal brewery, Pelican Brewing Company.
This brew was meticulously planned and created by Pelican's celebrated brewer Darron Welch. Welch and his team aged the original MacPelican's Wee Heavy, a Scotch Ale that has won a casual 25 awards, in Washington Wheat Whiskey barrels from Dry Fly Distilling in Spokane, Washington. The final product emerged as the Wee Heavy with skyrocketed complexity in flavor, mouthfeel and aroma – and it will leave you thunderstruck.
"We have had a blast creating this series of beers that take on the flavor of aged wood barrels and the character of their previous tenants—last year's release of Captain sold out so quickly that we vowed to make a bigger batch this year in hopes of sharing with more of our barrel-aged beer fans," said Welch.
https://www.instagram.com/p/BNC2XOCg0EK/?tagged=captainofthecoast
The beer, which pours a dark caramel, has a slightly acidic aroma – but don't expect this acidity within the beer itself. With each sip familiarize yourself with the Captain of the Coast's light body – and how it showcases sweet flavors of vanilla, cherries, chocolate and just a dash of spice. Despite it being aged within the alcohol's barrels, don't expect overpowering whiskey notes. Though whiskey is subtly showcased in the body, spend your time, instead, marveling at the oak flavors that provide just a hint of bitterness. The Captain's smooth body also brings out a sweetness that provides your sweet tooth utmost satisfaction.
The beer is made possible by Welch's recipe, consisting of Golden Promise malt, light and dark crystal malts, flaked barley, Willamette hops, Magnum hop, pure Oregon water, and pure ale yeast. It ends at a hearty 9.5% ABV.
Keep your eyes peeled for this brew in Pelican's area of distributions throughout the fall season. Being aboard this Captain's ship is truly a treat, so all aboard.
---