No Comments
Põhjala Brewery | Öö Imperial Baltic Porter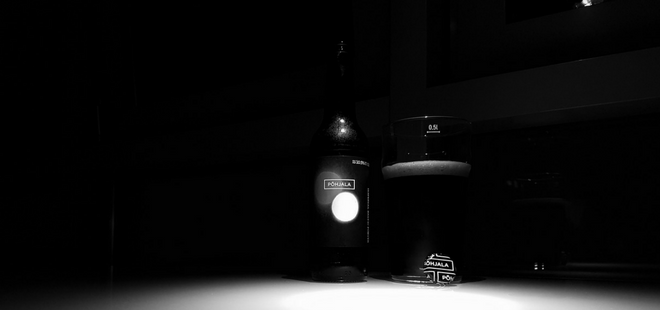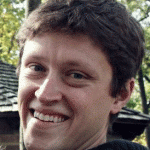 If someone asked me about the Estonian craft beer scene a month ago, I probably would've shrugged my shoulders and guessed there wasn't one. I would have been wrong. I've now had three beers from Põhjala Brewery (pronounced Poh-ya-la) out of Tallinn, Estonia and this Öö Imperial Baltic Porter is so far, my favorite.
I confess to knowing very little about this country outside of its proximity to Latvia. After some Wikipedia-ing I learned Estonia is one of the fastest growing economy's in the EU and scores highly on measurements of economic freedom, civil liberties and press freedom which would help explain why the craft scene in this small northern republic is humming.
https://www.instagram.com/p/BTtWGXxBTf3/?taken-by=pohjalabeer
Põhjala puts on Tallinn Craft Beer Weekend, which was host to over 30 big name breweries from around the globe this past May including 10 from Estonia. Their head brewer, Chris Pilkington, has a BrewDog background. Mel Gibson, the 12% Scottish Ale they brew, is currently ranked #1 on RateBeer. An extensive list of beers on the website shows them brewing with everything from Costa Rican coffee to lingonberry, not to mention collabs with familiar names like Stillwater Artisanal. There are two takeaways here: one—Põhjala Brewery is kicking ass and taking names and two, I need to find out why my local guy only carries three of their brews. So, how's the beer?
Öö Imperial Baltic Porter
Öö, which translates to Night in English and I'm guessing is pronounced "oooooh," is exactly what I'm looking for in a double digit ABV imperial porter. The color is super dark, the aroma is black treacle and the taste is tobacco and dried apricot with a medium body and thin caramel colored head. As is the case with most beers of this style, the flavors amplify as it warms up.
https://www.instagram.com/p/BKvoCp6hgGw/?taken-by=pohjalabeer
The bottle says Öö is as dark as the Estonian winter nights. And I imagine given their extreme northern location, those are looooong winter nights. I can confidently say this beer would make the perfect companion in just such a place.
I did reach out to the brewery for more detail on the distinction between an Imperial Baltic Porter like Öö and an Imperial Russian Stout. Given Estonia's sharing of a border with Russia, I thought it might be important. I received the reply below from Head Brewer Chris Pilkington. Enjoy!
There's quite a long history behind Baltic porter and it's certainly an important distinction in our mind – the Baltic porter is probably the only beer style to originate from Estonia even if it's not always been continuously brewed here so we're very proud of it!

To summarize; Geopolitically, the difference would be that Russian Imperial Stout was typically brewed in Britain and exported to the Russian court – these are much more roasty and highly hopped and generally used British ingredients. Back when trade was disrupted and Russia sought to flex their industrial muscles, they granted a decree to a brewery in Estonia to create a similar strength beer for the empire.

As a result, Imperial Baltic Porters would generally be stronger, as well as using more continental ingredients and having altered recipes for the climate. This means more German style malts and hops, generally a longer time on cold temperatures after fermentation, and finally, a higher finishing gravity with less bitterness and roastiness.

We take this to heart, and use a very different malt bill than we would for a Russian imperial stout – the dark malts are there not for roast bitterness, but rather colour, red fruits, and dark chocolate characters to keep you warm through cold winters.
Follow Niel on Twitter @WaveTrainLLC and Instagram @WaveTrainLLC
---