No Comments
The Grateful Gnome Sandwich Shoppe & Brewery is Finally Open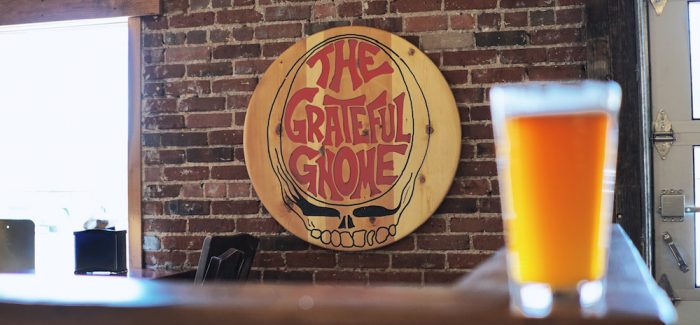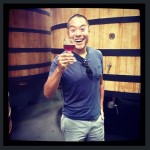 One of Denver's most anticipated brewery openings in 2018 has also had to endure the indelible distinction of having undergone one of Denver's most maligned opening processes to date. Despite multiple failed general contractors, innumerable licensing delays and a scaffolding that tore through its ceiling, The Grateful Gnome Sandwich Shoppe and Brewery is finally open.
Last summer's scaffolding collapse from a neighboring residential construction project landed inches from head brewer Bess Dougherty, just days prior to The Grateful Gnome's scheduled final building inspection. The incident was one of many that stretched an opening process that was originally intended to take at 6-8 months, into a nearly 3-year ordeal. However, the combination New Jersey-style deli and craft brewery, based in Denver's Tennyson St. neighborhood, has weathered all storms and opened today at 9 am.
Located at 4369 Stuart Street, across from The Oriental Theater, The Grateful Gnome is the brainchild of Dan Appell, who was inspired by Bangiola's Deli, his father's sandwich shop located in Parsippany, New Jersey. It was at Bangiola's, where Appell spent his formative years working from the age of six until he graduated college. Afterward, Appell found his first introduction into the beer industry during a three-year stint at Anheuser-Busch's New Jersey plant. He then moved to Denver in 2006 and spent time in sales positions at Upslope Brewing, then at Wynkoop Brewing before deciding to launch his own business.
Missing the more simplistic, oversized sandwiches from back home on the East Coast, Appell wanted to bring an affordable neighborhood sandwich and beer experience, serving up eight-inch subs, stuffed with seven ounces of meat, to a familiar neighborhood. While working in sales for Wynkoop, Appell would often deliver kegs to The Oriental Theater across the street and often eyed the 96-year-old building as the dream location to set up shop. After 16 months of negotiating, he was finally able to sign the lease.
"I've always wanted to open a bar and deli and after working in breweries for 17 years, I thought that'd be even better, to brew our own beer and have the deli," said Appell.
It was a Wynkoop that Appell first encountered Bess Dougherty, whom he has since hired as Head Brewer at The Grateful Gnome. During her time at Wynkoop, Dougherty quickly rose from a brewhouse intern, to the role of overseeing the impressive barrel-aging program at Denver's oldest active brewery. While Bess garnered tremendous acclaim for her work with those big barrel-aged styles, her beer program at The Gnome will be a bit of a departure from the past.
"I don't have a ton of experience in these styles, so I'm pretty excited to flex my recipe muscles," said Dougherty. "At Wynkoop, during the last two years, in particular, I was brewing specifically for the barrel-aging program, which I'll still be doing a little here, but all of those beers were pretty high in alcohol."
"Here, I'm trying to focus our mainline beers as easy-drinking, "beer sandwich" kind of beers in the 4.5 – 6% ABV range. These will be more classic and true to style," continued Dougherty.
"I knew Bess had never been a head brewer before, but I knew, what she lacked in experience she more than made up for in professionalism and passion," explained Appell. 
When The Grateful Gnome, a name that pays tribute to Appell's love for The Grateful Dead, opens today, they'll launch with a traditional West Coast-style IPA named "Giggity", which was the one style that Appell requested. Eventually, Dougherty plans to fill 12 in-house beers on tap with everything from a Brown, Stout, and Pale Ale, all the way to Belgian-style Blondes and Fruited Witbiers. For now, the rest of the opening draft lineup will feature guest beers from brewery friends who have helped support Appell and Dougherty throughout this tenuous process, as well as root beer and a cider from C-Squared, where Dan found employment during buildout delays.
While many breweries in recent years have had ambitions to battle for shelf space in the crowded retail market, The duo at The Grateful Gnome plans to focus primarily on producing beers for their own draft lines. "All we're shooting to do, is to be a neighborhood brewpub and gathering place," explained Dougherty. "We might send a keg or two to friends who own bars around town when we produce extra, but mostly we want to create sessionable beers that will stay in the walls of this building."
For Appell, opening The Grateful Gnome also pays tribute to his father, who passed away in 2003, but left a legacy of creating a self-made business.
 "I'm just rolling with the punches. I've never owned a business before, but I've always aspired to it," said Appell. "My Dad was barely high school educated, but he owned his own biz when he was 18, so if he can do it, I figure I can too," continued Appell. "He was a visionary and a people person, and I'm just trying to follow in his footsteps."
The Grateful Gnome is now officially open seven days a week from 9am – 11pm. They will serve a wide array of breakfast sandwiches, cold and warm deli-style subs, and along with house-made and guest beers, ciders, and non-alcoholic options.
---