5 Comments
Lakewood's Caution Brewing Announces Closure at the End of June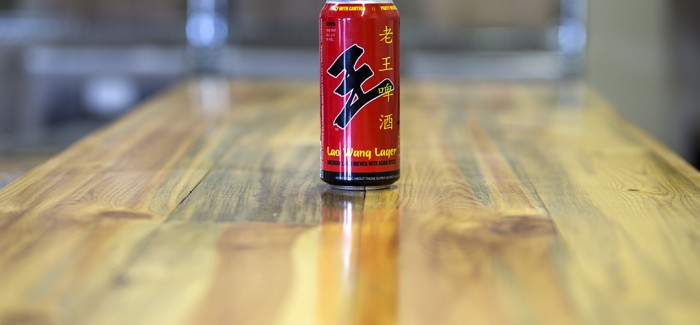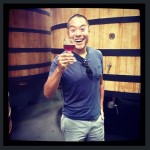 While we're only six months into the year, 2018 has been a rough one for Colorado's craft beer landscape. According to research from Stephen Adams, Colorado Beer Geek, this year, the state of Colorado has seen nine closures including Crazy Mountain Brewing's Edwards location, Powder Keg Brewing, Dodgeton Creek Brewing (temporary), Vindication Brewing, Beryl's Beer Co., Great Storm Brewing, Revolution Brewing (which plans to re-open under a new owner and name), FanDraught Sports Brewery and Nighthawk Brewery, and sadly we're now hearing of a 10th.
Caution Brewing, which opened in 2011 by Danny Wang and Betty Foley at 39th Avenue and Peoria Street, sold its original brewhouse and taproom to BrewAbility Lab in January 2016. At the time Caution continued operating at its second Lakewood location, which opened in 2013, however today the Caution team has announced that they will be closing the brewery as of June 30, 2018. "It was a business decision, but it came at the right time and we were able to do it on our own terms," said Wang. "We've been looking at growth models and where we can go from here, and we just came to the point, where we realized that it's time to reevaluate how best we can serve the community."
Paying homage to Danny's Taiwanese heritage, Caution Brewing first made a name for itself with the likes of Lao Wang Lager, which utilized Chinese Five Spice, the beer was originally brewed and can still be found at his parent's restaurant Lao Wang Noodle House. Caution also gained a following for Hippity Hops Chrysanthemum IPA, which incorporated chrysanthemum and Chinese rock brown sugar, and Card Your Mom Saison, a farmhouse style Saison with the addition of cardamom seeds in the boil. Most recently, Caution also gained notice and acclaim with a Five Spice Peking Duck Gose with Moonlight Pizza & Brewpub for this year's Collaboration Fest. Wang did note that he was exploring the possibility of fusing Caution and Lao Wang Noodle House, to support his parents in their old age, and keep the family business in-house, but that nothing was set in stone as of yet.
In an announcement of their closure, the Caution team noted that a new brewery will be opening in its place sometime in the near future, though that brewery has not yet been identified.
Already on pace to match 2017 numbers, which saw 15 brewery closures in Colorado, the Colorado beer scene is also on track to rebound in greater numbers of brewery openings. Thus far 29 breweries have opened in 2018 (including breweries with extra satellite locations), with another 10 openings slated for the month of June alone. This will far eclipse 2017 which saw only 30 total openings, a slight dip from the 42 openings that occurred in 2016. So while the bubble certainly has not burst, the current landscape is seeing greater equilibrium on both ends.
Caution Brewing's distribution partner will continue to place their remaining cans and kegs around town until all beer is gone. Additionally, throughout the rest of the month, all beers at the brewery will revert to original prices, to when the brewery opened 8 years ago, and crowlers to-go will be discounted. The Caution team plans to hold a number of events and special releases through the rest of the month to send the brewery out with a bang. They'll kick things off on June 23rd with their final Brewery Bootcamp along with a pig roast. They'll also host a final karaoke party on Thursday, June 28. And to close out the month, Caution welcomes their fans to join Friday and Saturday, June 29 & 30 for their closing party, releasing a special farewell beer, pulling beers from their cellar with more surprises to come.
Stats on Colorado brewery openings and closures included in this article were compiled by Colorado Beer Geek, Stephen Adams.
---