No Comments
Fast Facts on Lagunitas' New THC-Infused Sparkling Beverage, Hi-Fi Hops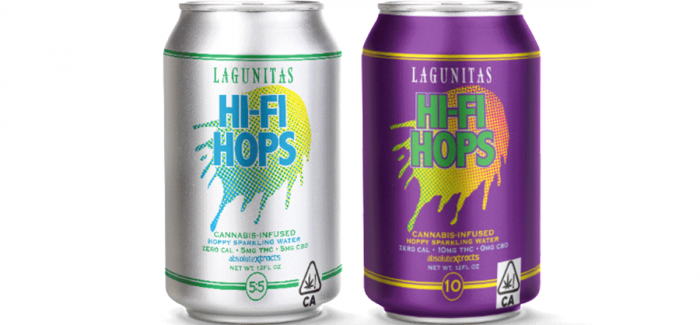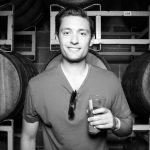 It's not any sort of industry secret that Lagunitas Brewing Co. has been known to have an affinity for dankness. The Petaluma, CA-based brewery has had a storied history combining hops and cannabis into beer, which makes their recent announcement that much more exciting. Lagunitas has decided to take their groovy talents to the booming sparkling water market, with the introduction of their Hi-Fi Hops sparkling beverage. The new carbonated water drink is IPA-inspired and blends together hops with both THC and CBD, two chemical compounds found in cannabis.
Dubbed a "hoppy sparkling water," Hi-Fi Hops has 0 alcohol, 0 calories and 0 carbs. But it does include a healthy infusion of THC from California-based cannabis oil distributor, AbsoluteXtracts. Pairing hops that smell like… weed… with… cannabis, is sure to evoke some powerful smells and an interesting flavor profile, so I'm interested to see how this one plays. That said, I wouldn't put it past Lagunitas to succeed given their experience (and passion) in both markets.
"We've often dreamed of hops and their cannabis cousin partying together at the family reunion. We wanted to bring this party to life in a beverage," said Jeremy Marshall, Brewmaster at Laguintas. "It's high-time that good beer inspired a provocative, yet refreshing non-alcoholic alternative. With a smidge of California sun-grown cannabis in every sip."
Here is what you need to know about the new beverage.
Hoppy THC-infused Sparkling Water is coming… Lagunitas #HiFiHops. Using the finest, sun-grown AbsoluteXtractscannabis.
411 at: https://t.co/TjZ05C8R4v

AbsoluteXtracts | CRFT Manufacturing CDPH-T00000647 | CDPH-T00000024 pic.twitter.com/ONalwNM6MA

— LAGUNITAS BREWING CO (@lagunitasbeer) June 26, 2018
Fast Facts
Name: Hi-Fi Hops
Stats:
Hi-Fi Hops "5" has a THC Level of 5mg and a CBD Level of 5mg
Hi-Fi Hops "10" has a THC Level of 10mg and a CBD Leve of 0mg
Availability: Given its adventurous ingredients, Hi-Fi Hops will only be available at select Californian dispensaries starting July 30th.
Retail Details: Hi-Fi Hops will first appear in 6-packs of 12oz cans. Retail price is TBD.
As Communications Director Karen Hamilton notes, Lagunitas' long history with cannabis made the move to sparkling water a compelling next step for the brand: "From Censored to Undercover Investigation Shut-down Ale to Waldos and last summer SuperCritical…this is really the next most logical step in our company's evolution and it perfectly marries the two things we've always loved – Hops & Cannabis!"
While Hi-Fi Hops might be their first foray into sparkling water, it definitely won't be their last experiment with THC. Cheers!
Feature image courtesy of Lagunitas
---