3 Comments
CraftBeer.com & PorchDrinking.com Had a Baby!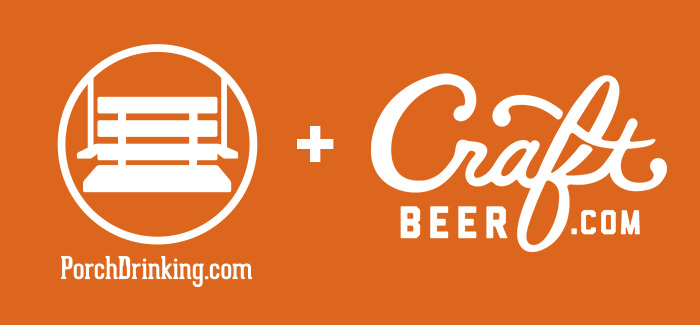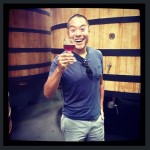 In most any celebration, raising a beer is an appropriate practice. This is especially true in the case of welcoming a new life to the world and the subsequent bonding of two families.  A beery toast is even more fitting when it relates to two honorable beer-loving families. Lo, PorchDrinking.com and CraftBeer.com had a baby and we want you all to celebrate with us!
Wait a tick; PorchDrinking.com and CraftBeer.com? The websites? Had a baby? Well, sort of. Two of our favorite people from our respective website families welcomed a kiddo recently. While you're probably as disappointed as I am that it's not Tristan's and mine, we could not be happier and more excited for Jess Baker, editor in chief of CraftBeer.com and PorchDrinking's Social Media Manager and Editor Josh Ritenour to be introducing a little one into their home and into the extended Craft-Drinking, Porch-Beer… Corch-Brinking? Porch Drinking/CraftBeer.com-fold.
I (Andy Sparhawk), along with the entire CraftBeer.com and BA team have had the pleasure of working with — and learning from Jess – since she became the site's editor in chief in 2016. Jess' work ethic, character, creativity, and diplomacy, among many other skills that drive the website has taken CraftBeer.com to a level that many might not have imagined. I have Jess to thank for all that she has instilled in me and know that she will make an amazing mom, and Josh a great Dad, though I only know him from brief exchanges at GABF and brief flashes of his trip to the refrigerator or clearing his voice over CraftBeer.com editorial meeting video calls. In any case, the little one is lucky to have both Jess and Josh as parents.
As a new father, myself, I will not diminish the balancing act of parenthood by describing it like running a website. There are inevitable similarities, but few things — especially a beer site — can prepare you for the joy, uncertainty, amazement, frustration, hilarity, fear, pride, sleeplessness and love that having a child provides. No, a beer website is nowhere close to raising a child together, but at least they will know now where they stand in the intergalactic battle that is CHILDREN AT BREWERIES, because one does not choose, the day you roll up to your first post-birth brewery, you know the righteous and true side has been chosen for you, LOL. That, along with a new appreciation for ample stroller space between tables, a deep appreciation for breweries that provide Koala Kare changing tables in both Men's and Women's bathrooms and breweries that offer branded flannel onesies in sizes older than newborns! What do I need a newborn size for?! The kid is growing like a bean stock; we'll be lucky if he wears it once!   
In any case, the extended Praft Deer? Porft Drinkeer.com – whatever – family can't be happier for our friends and colleagues, Jess and Josh, or more excited to meet the newest member of the PorchDrinking and CraftBeer.com family.  Our families offer unwavering support, an army of fun-loving, craft beer-enjoying aunts and uncles to share your joy and a beer or two, once you have time to get out of the house. Do not ask us to babysit.
If you're a fan of Jess and Josh's work- on the websites, not making babies – share your best wishes in the comments or send a branded flannel brewery onesie (but keep the sizes between 6 and 12 month at least.) Or simply raise a beer to our new little family member.
-Andy Sparhawk, Craft Beer Program Web Manager at The Brewers Association
In a union only the Beer Gods could have scripted, we're thrilled to announce the arrival of a baby who'll inherit one helluva beer empire on its 21st birthday. Always ones to create relevant content, Jess and Josh figured they'd introduce new life to the world, right around Father's Day.
We here at PorchDrinking have had the distinct pleasure of watching both Jess and Josh grow and flourish in their respective beer careers over the past three years. Jess, first served as our Southeast Regional editor, then ascended to the role of Editor-in-Chief at CraftBeer.com, and Josh has managed our social channels for a majority of our short existence, while also serving as the gatekeeper or Heimdall for most articles before they go out to publish.
PorchDrinking just celebrated its 6th anniversary, and the greatest joy in what we've created has been seeing our talented writers, editors, staff members, and contributors grow their passion for beer, while also helping to create a tremendous craft beer community and industry.
We know that Jess and Josh will be tremendous parents as they've taken such care and attention to their work and friendships. And while that child will have to put up with endless amounts of Dad jokes, memes, and irrelevant gifs through the upcoming years, we know Josh will be a loving, supportive father. That said we'll be sure to warn the kid about how Josh reacts to typos in headlines before he enters grade school. For those who aren't familiar, it looks very Vader-esque with a dash of snarkiness thrown into the mix.
But as Andy so eloquently put it, we couldn't be happier for two more deserving people. Through the years we've enjoyed so many beautiful crossover and collaborations between CraftBeer.com and PorchDrinking.com but none will be celebrated with as much joy and love as this one. Cheers to our two new parents and the new addition to the Praft Deer family, baby Harrison… that's what we decided upon right?
-Tristan Chan, Founder of PorchDrinking.com
---