No Comments
Event Recap | Only Child Brewing 3rd Annual Barrel Birthday Bash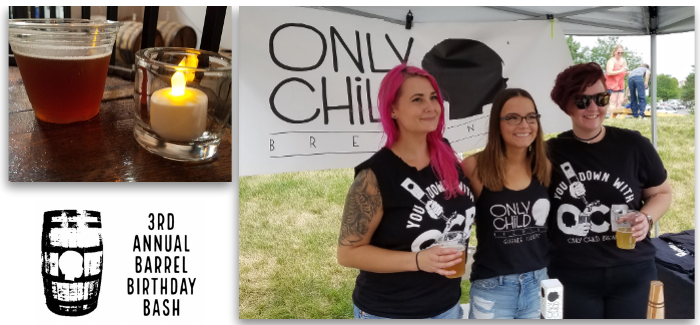 Only Child Brewing may not enjoy the street cred afforded to breweries located within the city limits of Chicago, but with its 3rd Annual Barrel Birthday Bash it's abundantly clear that the skill needed to convert water into wine-barrel-aged beer (or any other BA beer) has nothing to do with a brewery's geography. Indeed, the barrel aged beers proved to be spectacularly executed and artistically conceived. Throw in some terrific food, fun music, excellent weather, friendly staff and a lively crowd, and it's easy to see why Only Child continues to grow more popular each year.
To describe each beer would be exhausting, but here are five beer experiences from the day (six beers total) that shed light on the Only Child bash.

'17 Rouge — Pinot Noir BA Wild Red Ale (6.7%)
'18 Kentucky Rouge — Bourbon BA Wild Red Ale (6.5%)
Enjoying sibling Wild Red Ales aged in two distinct, but different, barrels is one heckuva way for a beer geek to kick off a barrel bash. But, attempting to decipher which beer is superior is a fruitless endeavor. Like tomato soup and grilled cheese, it's best to enjoy the pairing.
Only Child's description of the Pinot variant is spot-on: "Assertive lactic sourness and candy-like sweetness from the caramel malt. This beer is wonderfully balanced while incredibly complex." And, unsurprisingly, the added year of aging only enhanced its quality.
The Kentucky version played with my mind a bit, but the wild red ale infused with bourbon is superbly nuanced and offers a range of malty sweetness, earthiness, little oak and the sour notes. It takes a few sips to really wrap one's mind around the flavors, but it's an enjoyable journey, to say the least.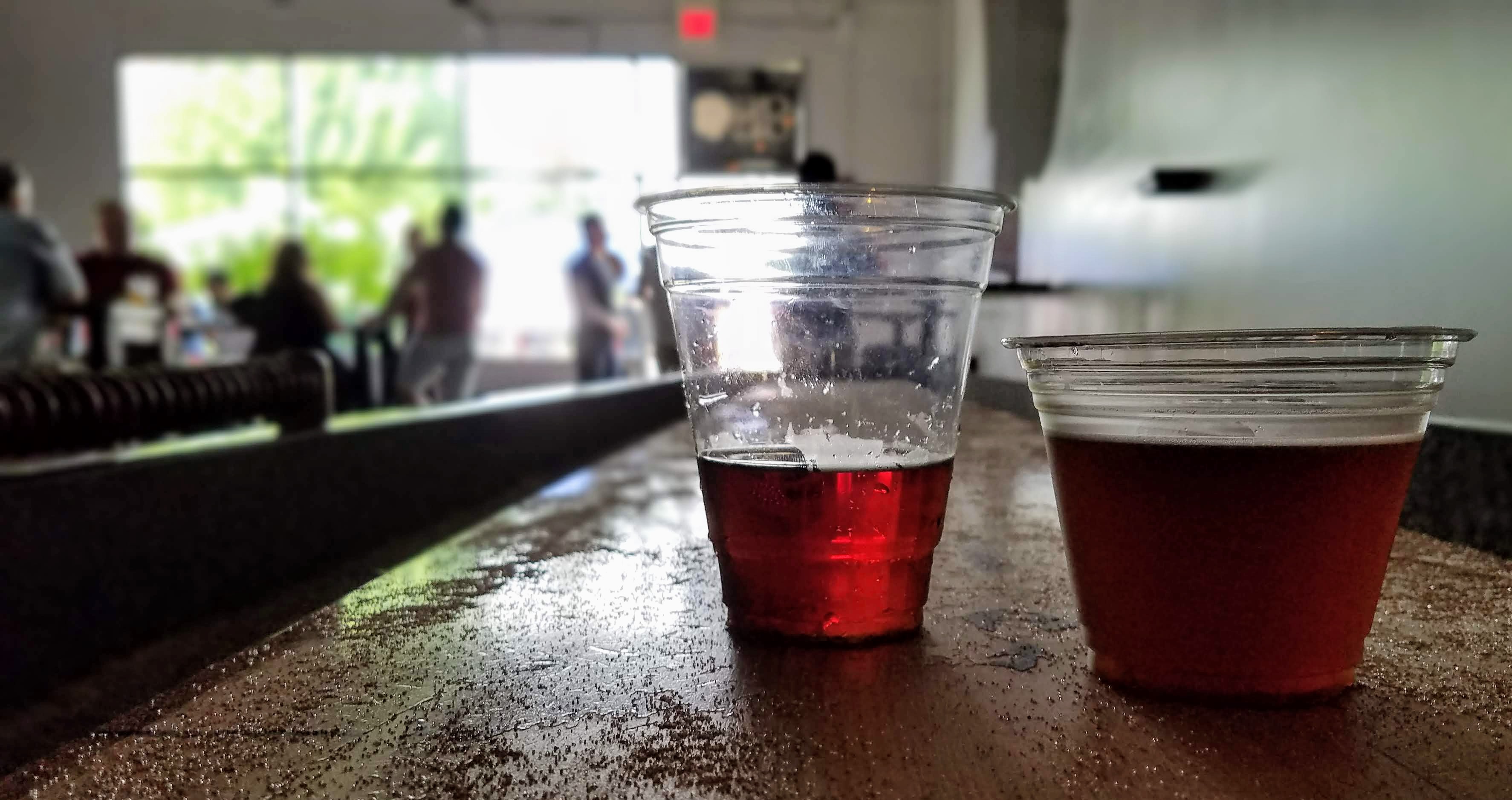 Grey Area Batch #004 BBA Vienna Lager with Pecan (6%)
The craft beer crowd will enjoy a metaphorical connection to Munich for the next several weeks, but Only Child showed patrons the wonders of Vienna with Grey Area.
The delectable brew combines the refreshing nature of a Vienna Lager with the elevated flavors derived from its bourbon barrel aging. Throw in the pecan (a nice touch) and one ends up with a beer profoundly flavorful and, notably for a BBA, exceptionally easy to drink.
We need more beers like this at FoBAB and other barrel fests.
Peach Be Humble Pinot Noir Aged Wild Ale with Local Peaches
Beer of the day for this writer. I am not sure words can describe it, but it's a beer that takes all the great qualities of a beer cocktail (or Sangria, perhaps) along with all the best parts of a beer and combines them to make for an exceedingly flavorful, yet masterfully balanced beer offering notes of tart, sour, oak and peach.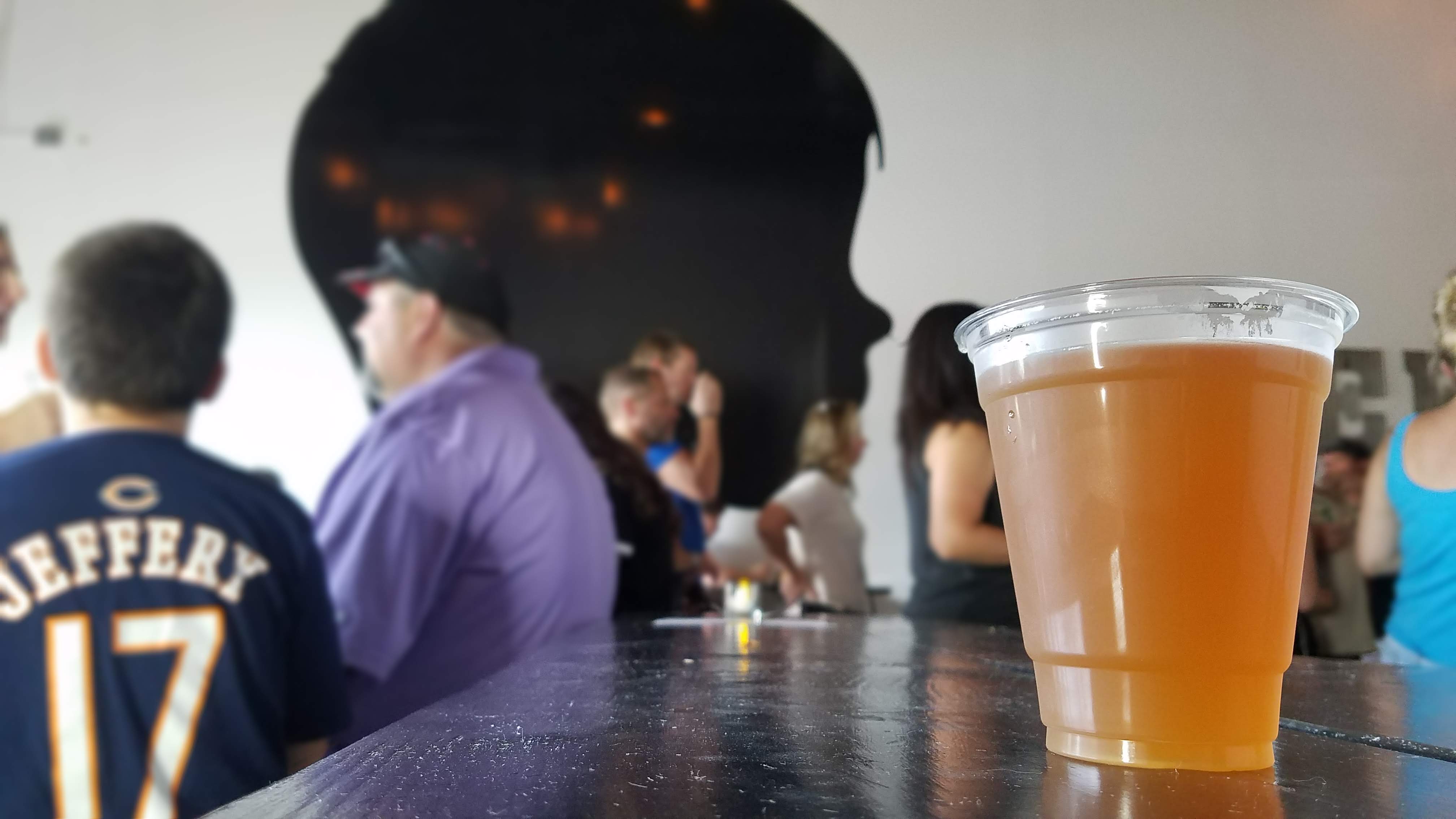 No Way José Pale Ale with Lime Zest and Agave (5.3% ABV)
I took a break from the BBA releases to enjoy a summer beer, which also happened to be the perfect compliment to both hot links and brisket from Oscar Lee's BBQ. Do I need to explain why a pale ale with lime and agave — you know, the flavorful plant you find in Mezcal — is good? It's terrific!
Question Authority (Barrel Aged) – BBA Stout with Cacao Nibs & Pink Himalayan Salt (11.2%).
Wow. What a beer. Question Authority was roasty, oaky, sweet, robust, giving drinkers all the wonderful qualities enjoyed in a terrific, well-executed chocolate-noted BBA stout. And, it contained all the attributes most Chicagoans admire when it comes to BA beer. But there was also a twist — that Pink Himalayan Salt, which blessed the beer with a slightly salty, dry finish.
Final Comment
One intriguing aspect of the bash involved bringing in the competition to the fest. Ben (head brewer) and Amanda Rossi, the wonderful couple that owns Only Child, have a daughter who was selling lemonade at the party. Her skills as a salesperson clearly rival that of her parents and the lemonade was a hit. So, watch out mom and dad, your daughter may topple your business. (She's petty darn cute, too!)
Until then, it's all about the beer. That, coupled with a great fest — kudos to Charolette, Only Child's insanely hard working, jack-of-all-trades, passionate ambassador — further demonstrated why Only Child deserves heightened attention from craft beer fans.
https://www.instagram.com/p/BlLv-rKlApF/?taken-by=onlychildbeer
---