No Comments
A Newbie Guide to Oktoberfest in Munich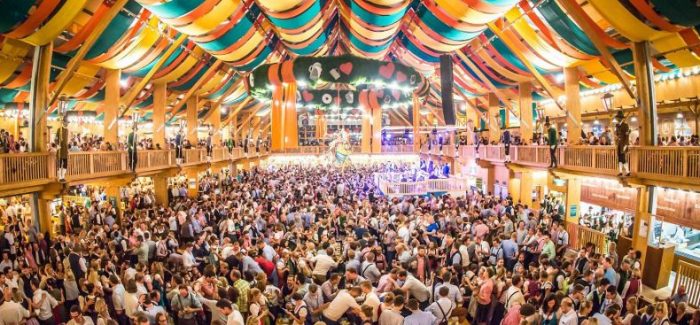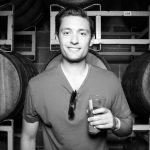 America has a lot of beer festivals. I mean… a lot. I could practically book every weekend for the next few months with at least 2-3 Chicago beer festivals. The heightened popularity of these events resides on a foundational bedrock of human existence: people like drinking, and people like drinking together. And while things like the Great American Beer Festival draw massive crowds and a considerable amount of hype amongst USA-based beer drinkers, there's typically one beer fest that appears on any beer fan's bucket list across the globe: Oktoberfest in Munich, Germany.
Taking place from September 22 to October 7 this year, the two plus week beer mecca has been fabled in numerous movies, books and ballads thanks to its one-of-a-kind beer tent experience that allows you to imbibe on traditional German festbiers with several million of your closest friends. This year, I'm lucky enough to attend the annual German blowout bash and I'm already dreaming of steins and lederhozen. But there's a lot of preparation and planning that goes into the event, both from a patron and a planner POV. I asked Manfred Newrzella, general manager of the Munich Brewers Association, about what first-timers can expect from Oktoberfest, the backstory, and what they have planned for this year.
First hosted in 1810 to honor the marriage between a Bavarian Crown Prince and Princess, Oktoberfest has become a long-standing and revered symbol of German culture. It was initially celebrated in October-only, but eventually was moved to the later part of September to allow for better weather conditions. That said, the last weekend of Oktoberfest will always take place in its namesake month.

Over 200 years since the first showing, Oktoberfest is bigger and better than ever, drawing beer lovers from the across the globe to one of its many famed beer tents on the festival grounds of the Theresienwiese in downtown Munich. Manfred expects between 5-6 million people will attend the free-to-enter two week plus festival. During that period, Manfred expects patrons will drink over 7 million liters of beer and partake in a multitude of other Oktoberfest traditions, including things like the Riflemen's Parade.
https://www.instagram.com/p/BkNbBMwHmLm/?hl=en&taken-by=oktoberfest
That said, many first-timers, myself included, might feel a bit of nervousness around the fest due to how massive the event is. It's basically like GABF blown to epic proportions, with longer lines and lederhozen. How can you make the most of this massive beer experience? Manfred was able to provide some strategy and quick tips for how to best navigate the festival.  
Strategy #1: Embrace the Festival
While the clinking of large steins dripping with beer is what many folks associate with Oktoberfest, Manfred is quick to note that the fest is much more than just a beer event. "Oktoberfest is more than an event or more than beer drinking. Oktoberfest is an folk festival for all kind of people and an experience," said Newrzella.
https://www.instagram.com/p/BnBx4l6FRq9/?hl=en&taken-by=oktoberfest
That said, there is a strategy for embracing the experience and getting the most out of Oktoberfest. Manfred says it's typically best if visitors find a happy balance between "carpe diem" and "don't make a fool out of yourself," which means that you have to eat to give yourself a fighting chance to make it the full day. Thankfully, Munich is renowned for their cuisine – including the deliciously grilled half chickens, sausage, and massive pretzels. And when you want a break from the booze and food, a walk is also an appealing alternative: "Walk also over the octoberfest-ground and smell the different smells in the air and look into the happy faces of the visitors," said Newrzella. 
Strategy #2: Have a Pitch-Count
With the vivid sights and sounds of Oktoberfest, it's often easy to start strong and fade fast, as you slip into a Bavarian-fueled delirium. Manfred suggests only having one to two beers at a tent – with three being the maximum. Why? While Festbiers – synonomous for Oktoberfest beers during the event – are immensely drinkable, they often have a full body and run around 6%. Going overboard on your first tent means you won't have enough in the tank to try the other offerings – which is a very real predicament as only the six big breweries in Munich can make "Oktoberfest" beers. The EU actually doesn't allow any other breweries to name their beer an Oktoberfest. That said, all tents on the festival grounds can serve the Oktoberfest beers from one of the "Big 6," they just can't brew it themselves. So, drink up. I'll make sure to report back on my favorites.  
https://www.instagram.com/p/Bk0nnVEglnv/?hl=en&taken-by=oktoberfest
Strategy #3: Know Your Tents
Now, to the aforementioned tents. Per Newrzella, the "normal" festival grounds contains 34 tents in total – 14 big ones and 20 smaller tents – each with their unique gastronomic offerings and authentic character. The difference between the biggest and smallest tent is massive, with the Hofbrau tent housing 10,000 people while the smallest one only fits 60 seats. To ensure you get a seat, there are two main options. Either you reserve a table in a tent – which requires you to have 8 people and a year in advance to reserve, or you get there early to get one of the open seats.
https://www.instagram.com/p/BnTbi45Aqws/?hl=en&taken-by=oktoberfest
I'm heading to Oktoberfest sans reservation with two other people, which means I'll promptly be in line at 6 AM when the gates open at 9 on that Saturday. It's a big commitment, but many past attendees have said it is necessary as the seats predictably go fast. Each tent has its own appeal and aesthetic, which means that you might find mostly Australians at one of the bigger ones and a big group of Munich citizens in one of the smaller tents. Newrzella notes that the smaller tents are often more crowded, especially in the evening, and have an "overcrowded living room" vibe due to their unique array of decorations. While the bands in the bigger tents can range from 10-12 members, a smaller tent also means a smaller venue, which leads to more solo entertainers.
While tents big and small offer a fun selection of beer, food and music, Newrzella says it's also worth taking the small journey to the "Oide Wiesn" which is adjacent to the normal Oktoberfest grounds. English for "Historical Oktoberfest," the "Oide Weisn" charges a 3 Euro entrance fee and offers a historical view of how Oktoberfest was celebrated in the 50s and 60s, complete with old carousels, brass bands playing old Bavarian songs, and a museum tent. This is also the place where you can actually get beer served in authentic beer steins instead of your typical glassware.
While the event is a massive undertaking, it's a testament to the city of Munich and to the Association of Munich Breweries that they're able to seamlessly pull off an event every year that they are immensely proud of. "The Munich brewers are proud of Oktoberfest and of the beer, because people from all over the world come to Munich to visit the festival, to drink the famous Munich Beer and to celebrate a peaceful event, where you meet persons from different countries," said Newrzella. I can't wait to raise a stein to them in a few weeks. Cheers!
Featured image courtesy of Muenchen.de
---