No Comments
2018 GABF Route Guide | Session Beers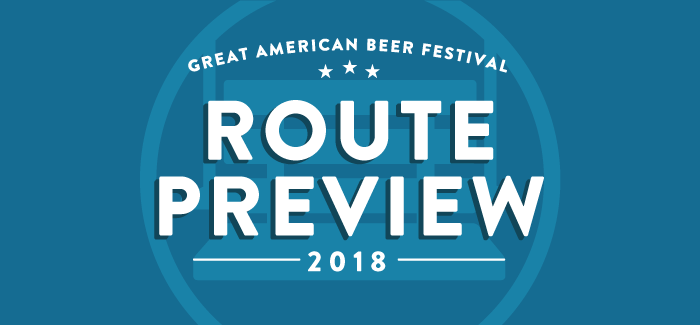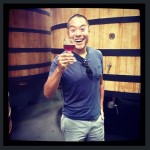 For the past month and a half our staff has been reaching out to every brewery attending the Great American Beer Festival to try to preview what they'll be bringing to the fest. As part of that research, we've sifted through that list of beers to bring you a series of themed routes to help you plan for your GABF based on various styles and flavors.

2018 GABF Routes:
We kicked things off Monday with a preview of your Big Beers Route, yesterday we featured our Funk, Sours & Wilds Route and Hoppy Beers Route and today's themed route brings you back down to earth a bit with the best easy-drinking, palate cleansing, crushable session beers. And while not every single one of these are under 5% ABV like the technical definition of a session beer, they're pretty dang close and they're all sessionable in mindset.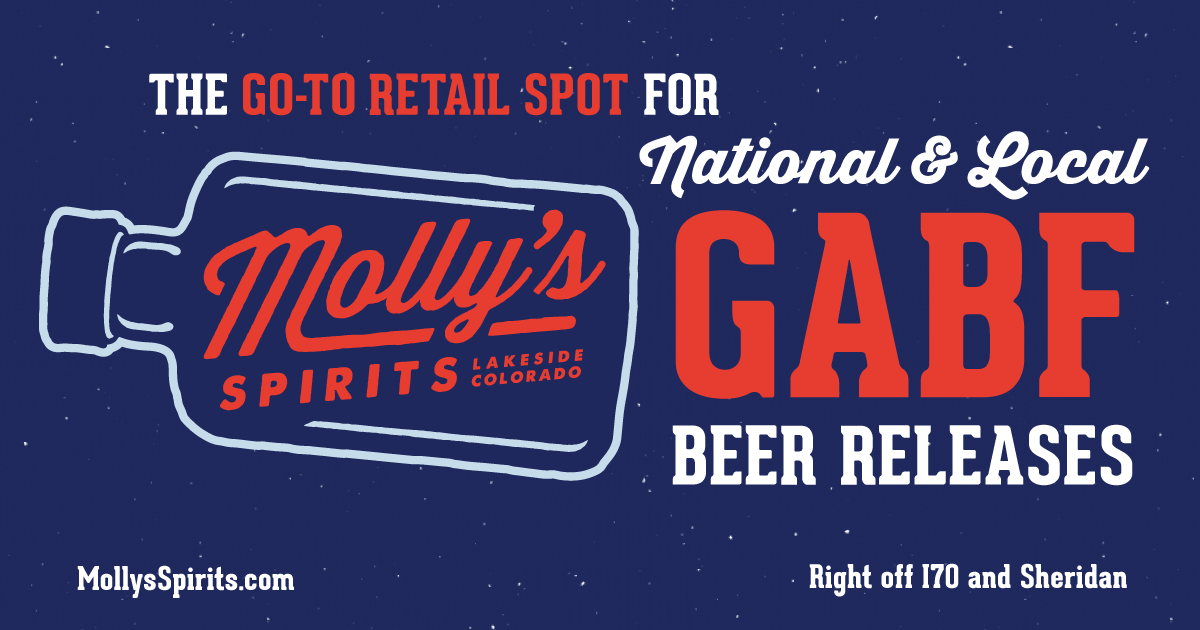 Session Beers Route
21st Amendment
Hell or High Watermelon – Pours a light hazy straw color with pillowy bubbles. Aroma is a meld of biscuit wheat notes with a fresh watermelon rind-like character. Soft wheat malt flavors compliment the fruity watermelon taste. Summer in a can/glass. 4.8%
4 Noses Brewing
Perfect Drift Pilsner – Traditional style Pilsner hopped with Cascade for a more floral flavor. 4%
Abnormal Beer
No Adjuncts – This classic unfiltered Helles lager is crisp, clean, and light. Its the perfect pint for session drinking with friends. Classic lager aroma and flavor with a hint of citrusy white wine character. Bready malt helps to balance the dry finish. 4.4%
Allagash Brewing
Hoppy Table Beer – Brewed with our 2-row malt blend, Maris Otter malt, and oats, the beer is then spiced with a subtle addition of coriander. We ferment it with our house yeast for classic Belgian citrus aromas. 4.8%
Austin Beer Garden
Industry – German-style Pilsner. Crisp, assertive and extra dry. 2016 GABF Gold. 4.9%
Hell Yes – Bavarian-style lager. Simple and elegant. 2016 GABF Bronze. 4.5%
Bear Republic Brewing
Pace Car Racer – Hoppy aromas of pine and citrus, with a smooth malt flavor that empties your glass at a speedy pace. This session IPA is the newest addition to the Racer family.
Cannonball Creek Brewing
Trump Hands IPA – GABF and World Beer Cup gold medal winning session IPA. 4.6%
Coronado Brewing
Seacoast (unfiltered) – Crisp, refreshing and highly drinkable with hop aroma and flavor from Czech Saaz, Cluster and German Hallertauhops. 4.9%
Crooked Stave Artisan Beer Project
Von Pilsner – Keller Pilsner 5%
Deschutes
Pacific Wonderland Lager – Citrus, floral and herbal hop flavors with delicate malt body and crisp clean lager finish.
Dogfish Head
The Best Ever Dark Munich Beer Out of Milton – The Best Ever Dark Munich Beer Out Of Milton is full of round, toasty malt flavors. Brewed from the finest German Munich malt, huskless black malt from Chile, Red Rye Crystal malt, Abruzzi Rye and slow roasted corn grits for deep, nutty sensations. 4.5%
Funkwerks
Raspberry Provincial  – This delightfully tart fruit beer is refreshing, with a citrusy raspberry aroma which transitions to a subtlety sweet and tart finish. Notes of lemon zest and tart raspberries. 4.3%
Great Divide Brewing
Roadie Grapefruit Radler – Brewed with natural grapefruit puree, this easy-drinking ale pours a hazy sunrise gold and is bursting with citrus aroma. 4.2%
Great Lakes Brewing
Cleveliner® Weisse – Berliner Weisse 4.1%
HailStorm Brewing
Hotel Life American Lager – Very mild on the hop and malt character. A straw to gold, very clean and crisp, highly carbonated lager. 4.7%
La Cumbre Brewing
BEER – Too snobby for a good ol' beer? Looks like beer, smells like beer, tastes like beer… it's BEER. Our aptly named lager is light in body but substantial enough in flavor to let you know that yes, you are drinking beer. Yeah BEER!. 4.7%
Live Oak Brewing
HefeWeizen – Modeled after the classic wheat beers of Bavaria, Hefeweizen is cloudy and straw-colored with a meringue-like head that lingers to the bottom of the glass. Brewed with an ample volume of wheat malt and few hops, this beer features a unique yeast strain. 5.2%
Pilz – Styled after the Bohemian classic, Pilz is a golden lager with a moderate hop bitterness and soft malt flavor. We employ an intensive decoction mash that contributes to the beer's full body and rich color.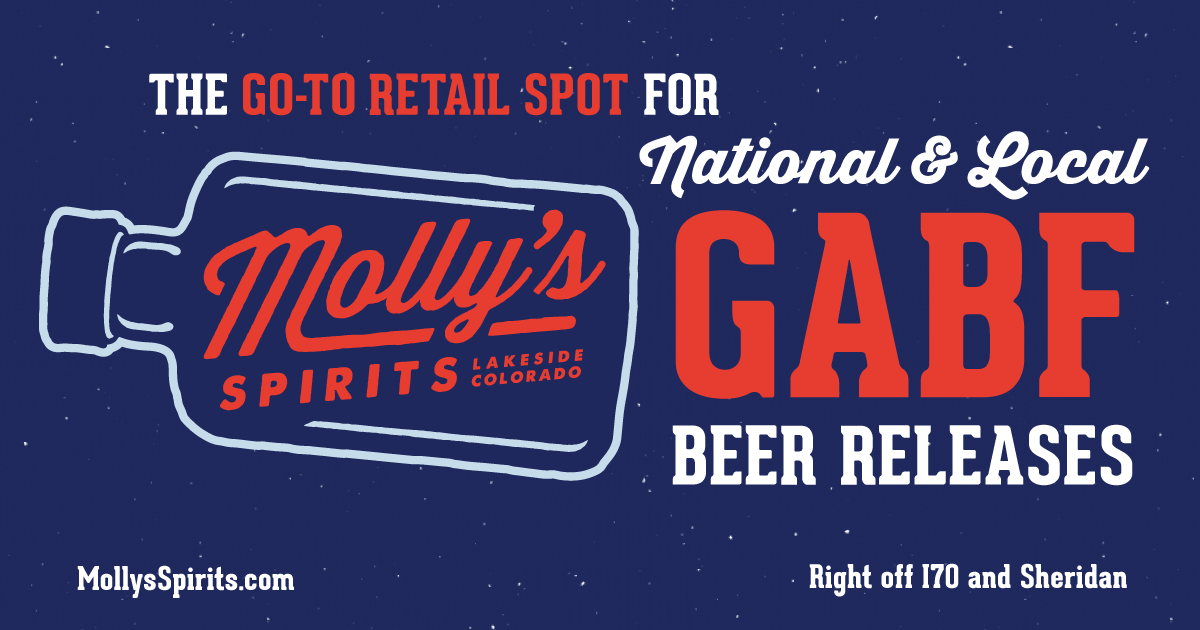 Lone Tree Brewing
Mexican Lager – A large percentage of flaked corn contributes a slight sweetness balanced with a clean, crisp finish. 5.3%
MadTree Brewing
Limb From Limb – Farmhouse Ale with Blackberries added. The beer was then aged in Sherry butts with Brettanomyces, L. brevis, and Pediococcus. 4.5%
Monday Night Brewing
Mischief Managed – Peach  – This Berliner is aged in Sauvignon blanc barrels on fresh Jaemor Farms peaches. Tart, crisp and clean, this ale is refreshingly dry. 4.5%
Neshaminy Creek Brewing
Churchville Lager – Pennsylvania breweries are known for world-class lagers, and this 2013 Great American Beer Fest Gold Medal winning Vienna-style, no fuss amber lager is clean, crisp, and brewed with Munich, and Vienna malts that give it a touch of malt backbone. 4.9%
New Glarus
Vintage 2016 – Souring beers since 1994, this American sour has already cellared one year in this bottle. Sour blonde citrus funk balanced by aged hops and notes of oak picked up during the barrel aged fermentation. 5%
Night Shift Brewing
Nite Lite – An unfiltered, unpasteurized, all natural, craft light lager that everyone can get excited about. 4.3%
Orpheus Brewing
Noise and Flesh – Wild ale aged in wine barrels. 4.4%
PFriem Family Brewers
Pilsner – pFriem Pilsner is as refreshing and flavorful as its European cousin\\u2014 and with aromas of fresh flowers and honey, we\\u2019ve managed to fit the Pacific Northwest into each bottle. 4.9%
Port City Brewing
Oktoberfest – Vienna-Style Lager 5.5%
Prost Brewing
Pils – Our northern German-style Pils quenches your thirst with a luxuriously subdued malt body and peppery, clean hop finish. Light in color, but full in flavor, this bier is our true pride. Prost! 4.9%
Pure Project
Rain – A crushably crisp and clean Pilsner, built with only the finest ingredients. A single-malt and single-hop brew, using Organic Weyermann Pilsner Malt from Germany, with a modest addition of Hallertau Mittelfruh hops. Bone dry and beautifully bright. 5.3%
Rahr and Sons
Adios Pantalones – A refreshing session ale brewed with Lemon and Lime. 4.5%
Ratio Beerworks
Rented World Session IPA – For Rented World, we employed our highest volume of late aroma hops to date, with massive amounts of Citra and El Dorado. Measuring in at an approachable 4.8% and 41 IBUs, this easy-drinking session IPA is big on bright citrus and pine flavors. 4.8%
Real Ale
Fireman's #4 – With an ever-drinkable balance of smooth malt and zesty hops, this refreshing blonde is perfect on a hot day or paired with spicy food. 5.1%
Rhinegeist
Cheetah – An extremely light-bodied, cleanly-fermented lager with hints of malt and subtle notes of citrus. 4.8%
Rockyard Brewing
Primadonna – This German style pilsner is now the best in the world! Brewed with 100% German Malted Pilsner and 100% German grown hops. Clean, crisp, dry, old school. 5.5%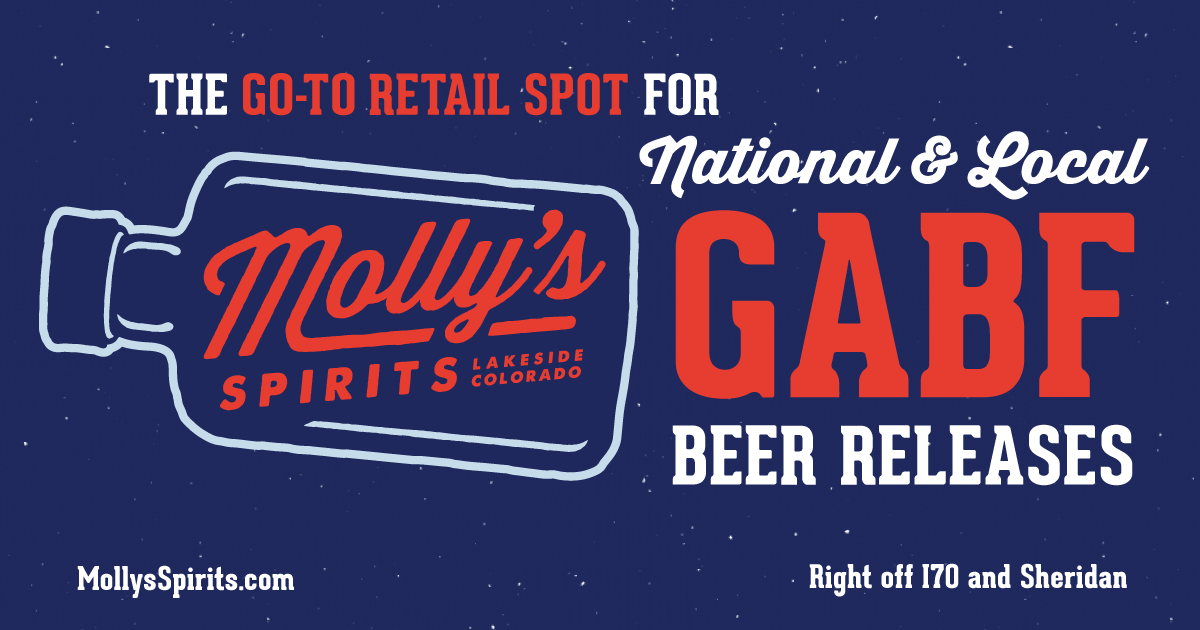 SKA Brewing
Mexican Logger – Mexican style lager. 5.2%
Societe Brewing
The Coachman – The Coachman is a session IPA that packs intense hop presence despite its low-alcohol content. Perfect for indulgence over prolonged periods of merriment, it exhibits evergreen hoppiness and restrained bitterness evocative of lemon rind. 4.7%
Sun King
Pachanga – Pachanga is a Mexican-Style Lager with a crisp malt flavor and thirst-quenching character, perfect for hot days in the summer sun. 4.2%
Telegraph Brewing
Blood Orange White – Telegraph White Ale was brewed with blood orange. 4.5%
Telluride Brewing
Greensky: An American Lager – Greensky: An American Lager. 5.2%
Three Weavers Brewing
Festbier Oktoberfest-style Lager – Oktoberfest Lager 5%
Troegs Brewing
Sunshine Pils – This deceptively complex pilsner is all about the tightrope walk of two-row barley, zesty Saaz hops and lager yeast. It's a go-to when the sun is shining, and it makes us happy when skies are gray. 4.5%
Upslope Brewing
Craft Pilsner – Clean, crisp, and the perfect beer for hopheads & lager lovers alike. Pouring a brilliant gold color, it offers floral & spicy aromas from the Loral & Tettnanger hops used. There is a refreshing bitterness on the finish topped with a dry mouth mouthfeel. 4.9%
Vista Brewing
Adair – Vista's kolsch is a crisp, clean and balanced beer that is meant for everyday drinking and quenching your thirst while soaking up the sun. This beer is highly drinkable yet shows delicate complexity. 4.9%
Von Trapp Brewing
Golden Helles – From the German word for Bright, our golden lager displays a floral hop aroma with a bready malt balance, resulting in an incredibly clean, yet complex, lager. 4.9%
WeldWerks Brewing
Spaghetti Gose – Kettle-soured wheat ale brewed with tomato puree, roasted tomatoes, fresh basil, fresh oregano, sea salt and spaghetti pasta. 4.8%
Wibby Brewing
Lightshine Radler – Our Lightshine Radler is a combination of our award winning Lightshine Helles lager and housemade raspberry lemonade. No matter your taste preferences, this refreshing beverage is sure to please your palate. 4.5%
Wren House Brewing
Big Spill Pils – German-style lager highlighting one of our favorite hops in the world, Nelson!! Brewed w/ 100% Pilsen malt, fermented low & slow w/ our house German lager yeast, hopped delicately w/ Saaz & Galaxy in kettle & dry hopped w/ Galaxy during lagering process. 4.7%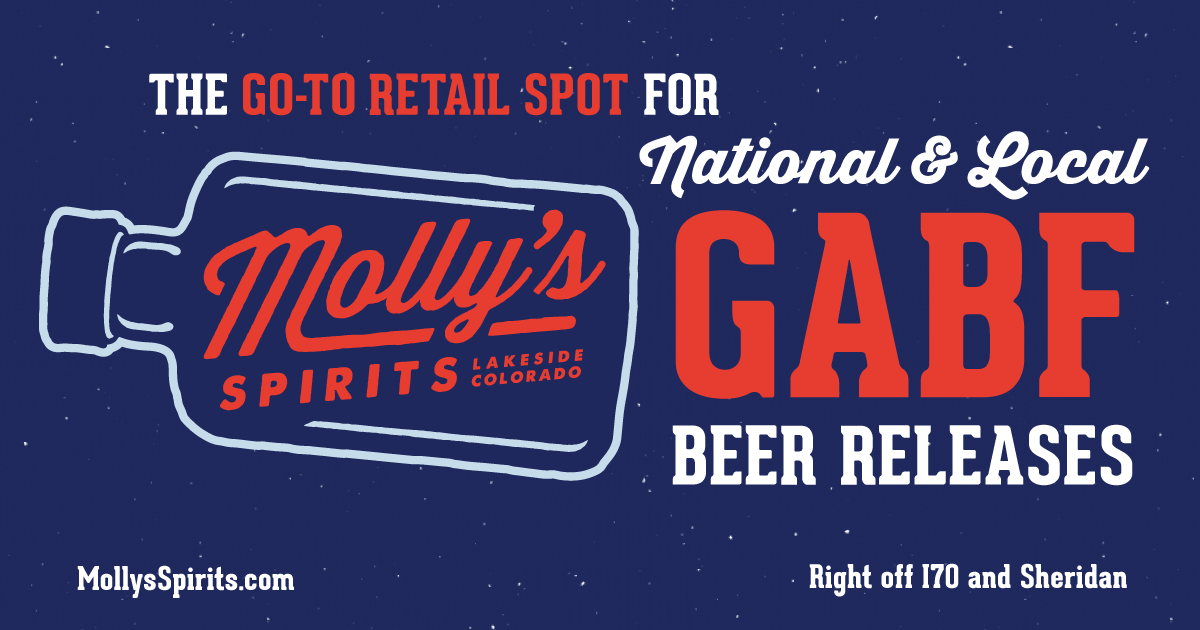 ---