No Comments
Holy Mountain | The Ox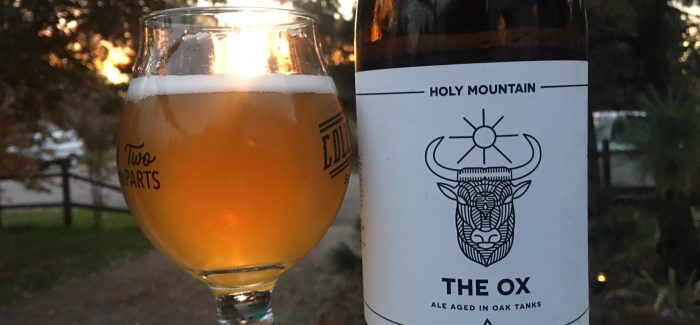 If you're not familiar with Holy Mountain Brewing out of Seattle, then this beer, The Ox, will motivate you to change that. This barrel-aged saison is brewed with orange zest and Cascade hops, fermented in oak barrels (drooling). I had the pleasure of trying some of their brews for the first time recently and was floored by both the innovation of their brewing and quality of beer, particularly this saison.
Since opening in 2014, using barrels for aging was a Holy Mountain's focus, specifically oak barrel aging. I was able to catch up with one of the founders, Mike Murphy, to ask about his brewery and vision. "We pretty much decided to just go for it from the beginning by using barrels. I'm a big whiskey fan too, so creating beer and using barrels was a passion of Holy Mountain since we opened. We're willing to take risks and learn from them using barrels. It's an exciting challenge trying to time everything right with the flavors of a beer while using this method."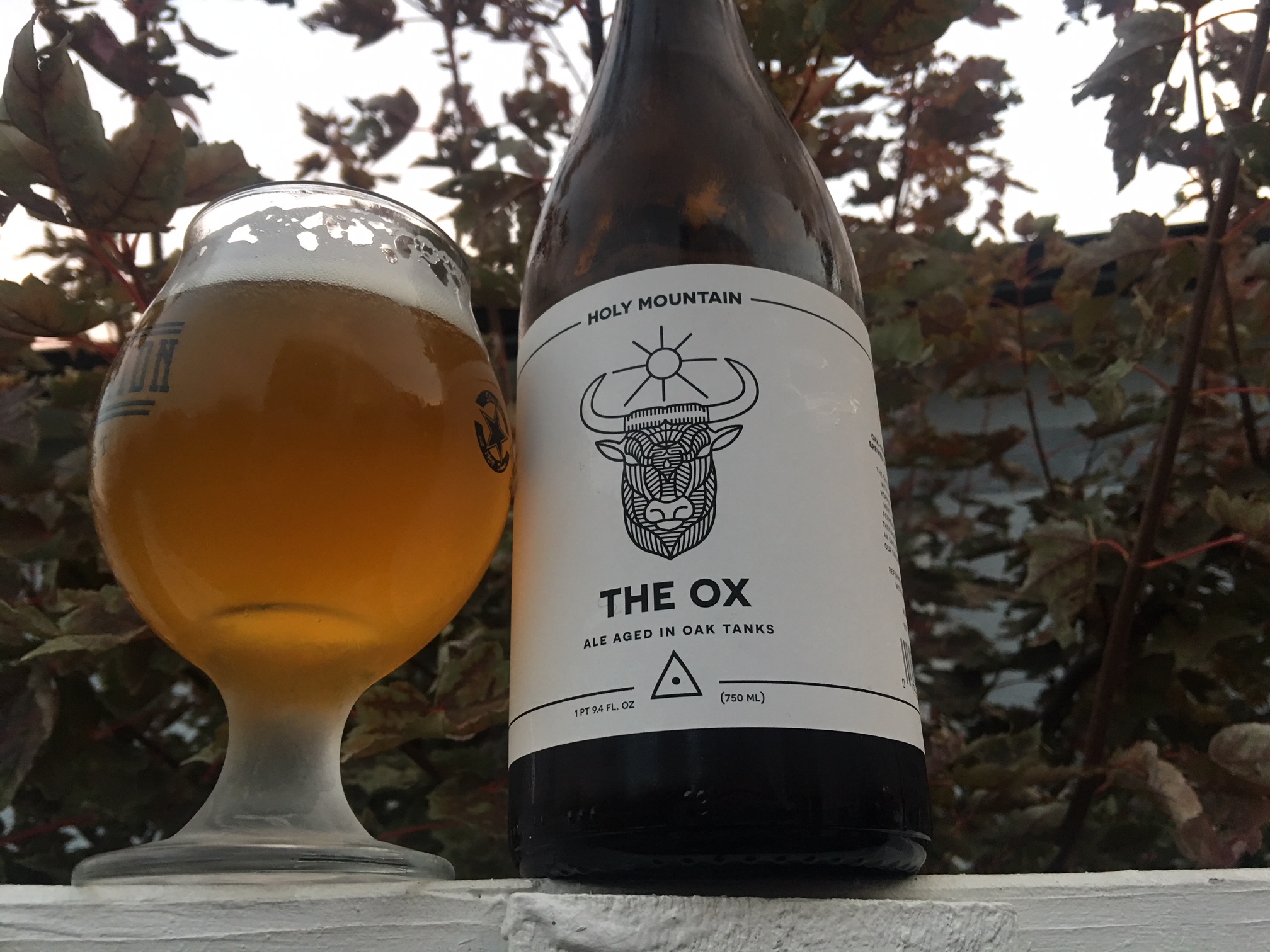 The delightful complexity of Holy Mountain's beers is astounding, which reigns true with The Ox. This beer is fermented in oak barrels and then aged for four months in an oak foudre, using one of the brewery's favorite Brettanomyces yeast strains. Tart notes of orange and citrus in the nose of the beer make way for flavors of light oak and subtle banana. The clear, muted gold coloring of the beer adds to the enjoyment. With an ABV of 6%, it is pleasantly tart with an anticipated saison finish.
Holy Mountain has over 100 accounts in the greater Seattle area to which they self-distribute, including restaurants, bars and spirits stores. They change beers rapidly and don't keep any beers on year-round, so you'll want to be sure to keep a close watch on their tap list and beer releases. If venturing to the Pacific Northwest soon, I'd recommend putting a pin on your travel map to visit Holy Mountain for a wide variety of innovative and barrel aged brews.
---