No Comments
The Weekly Buzz | October 26 – November 1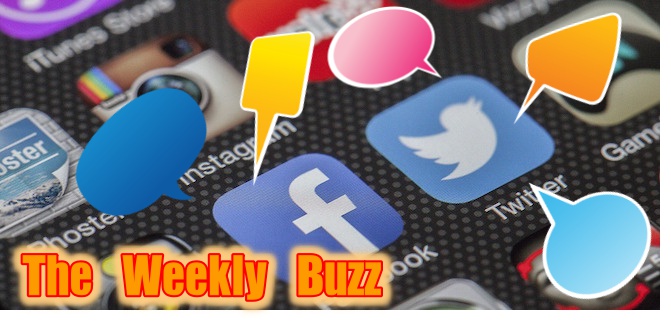 Here's the deal, people: Jobs are terrible. People who have never actually done my job spend hours telling me how I shoud do it. It's so infuriating that I had to edit several f-bombs out of this piece already. Luckily, I have beer. It allows me to relax. Anyway… Here's some stuff from Twitter and Instagram. Enjoy The Weekly Buzz!

Buy a beer. Save a life.
https://www.instagram.com/p/BpaK-fCFVce/?utm_source=ig_share_sheet&igshid=of1dacu5xyt1
---
It tastes like a camping trip.
https://www.instagram.com/p/BpcRoDWFgCR/?utm_source=ig_share_sheet&igshid=1dr31auwqn3st
---
Will it be ready by spring?
That's gonna be some patio… #3400BlakeStreet #returntoRiNo #RiNoHomecoming #denver #denverbeer #colorado #coloradobeer #cobeer #independentbeer pic.twitter.com/FZUeHTm4bH

— River North Brewery (@rivernorthbrew) November 1, 2018
---
Feed the hungry this holiday season!
KNOCK OUT HUNGER! We're teaming up with @Philabundance in the #CareForACan food drive. Check out https://t.co/mZuzrqOhWY for locations near you. #YARDS #BrewUntoOthers pic.twitter.com/SC1mapYPSW

— Yards Brewing Co. (@yardsbrew) November 1, 2018
---
That horse needs a rider.
Looking to enjoy 2018 CBS on tap near you? Check out our tappings and events going on and plan accordingly: https://t.co/8yynyBIoUK Cheers! pic.twitter.com/C7JZ9ws895

— Founders Brewing Co. (@foundersbrewing) November 1, 2018
---
Did you celebrate with a Stout?
On #InternationalStoutDay, go home and go big. We have not one, but TWO year-round Imperial Stouts ready to help you indulge your dark side. pic.twitter.com/kbpD3Lnypo

— Boulevard Brewing Co. (@Boulevard_Beer) November 1, 2018
An innovative beer-wine hybrid that marries a roasty Imperial Stout with a jammy Syrah wine, Siracusa Nera pays homage to the origins of the Syrah grape, which traces its ancient roots to the small Sicilian city of Siracusa! 🍇 #StoutDay #InternationalStoutDay @StoutDay pic.twitter.com/GRGheGooeQ

— Dogfish Head Brewery (@dogfishbeer) November 1, 2018
If Black Ops existed, we'd have something to drink on #InternationalStoutDay 🍻🔍🕳 pic.twitter.com/u8Z3rpDBZu

— The Brooklyn Brewery (@BrooklynBrewery) November 1, 2018
#InternationalStoutDay news, Fellow Innovators!

We're thrilled to announce the return of #DarkstarNovember, the Bourbon Barrel Aged Imperial Stout that started it all…#DSNB5 sale is online at noon on Sunday, November 18th, 2018.
Pickup: 11/20-12/9. More details to come. pic.twitter.com/KTNEJ8fPU6

— Bottle Logic Brewing (@BottleLogicBrew) November 1, 2018
---
I mustache you a question.
It's the first day of @Movember and we've got a slew of awesome co-workers who are ready to start growing their mustaches for the cause! #Movember2018 pic.twitter.com/azR1qiLWzH

— Dogfish Head Brewery (@dogfishbeer) November 1, 2018
---
I don't know if there will be beer there, and I don't care.
https://www.instagram.com/p/BpqCjbWFyl-/?utm_source=ig_share_sheet&igshid=20rde6vrsr2m
---
How did you Halloween?
https://www.instagram.com/p/BpnB2wdFeBp/?utm_source=ig_web_copy_link
---