No Comments
La Cabra Brewing | Mosaic Shatter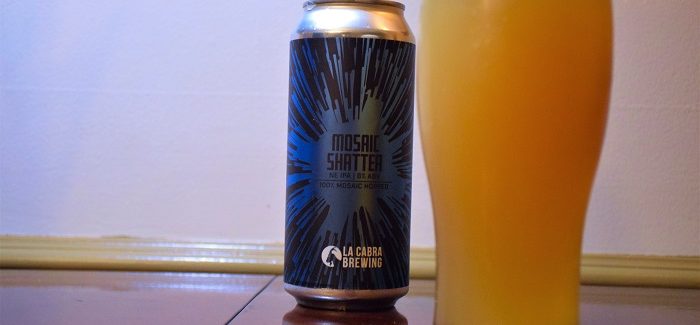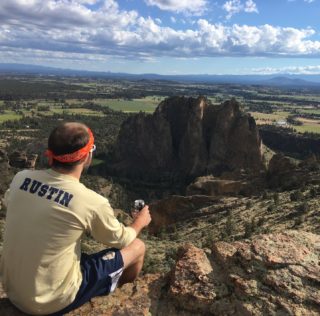 Along Philadelphia's Main Line, sits a seven-barrel brewhouse in the suburb of Berwyn, PA. It's the creation of a once Spanish teacher turned professional brewer. La Cabra Brewing, translated to "the goat" from Spanish, is named appropriately since the brewery shares similar features and traits to the animal. Fun, smart, and persistent are just some of the values both goats and La Cabra embody. And one of the latest releases from the Pennsylvania brewery is an IPA that falls in line with that same philosophy.
One Hop This Time
The brewery has focused on a wide array of styles pouring drafts of barrel-aged offerings to funkier, wild ales. But they also understand that sometimes less is more. This is why they've been brewing a series of IPAs that have each focused around one individual hop.
Now the seventh installment of the Shatter Series, La Cabra's Mosaic Shatter was brewed with just one hop: Mosaic. The Mosaic hop is relatively new in the grand scheme of craft beer's history being released in 2012, but it has quickly risen towards the top of popular hop varieties as evident of its yearly production numbers in the United States. This is mainly due to the fact that even though it has a high alpha acid level, it is low in cohumulone, giving it a welcoming and irresistible aroma matched with its fruity flavors.
Another Great Beer Within the Haze Craze
ABV: 6.0%
With it being a single-hopped IPA, it is no surprise that Mosaic Shatter derives many of its sensory profiles from the attributes associated with the Mosaic hop. Overall, this beer showcases the fact that the Mosaic hop can stand on its own just fine in a brew without the help of other types of hops.
https://www.instagram.com/p/BqattwDDslP/
The nose punches with a bright, tropical smell with berry, stone fruit, and mango along with a mix of some herbal properties as well that give it a well-round aroma.
The IPA follows up with a hoppy taste that harnesses all the juiciness that oozes from the Mosaic hop. These succulent flavors help Mosaic live up to its nickname of Citra on steroids. Pungent flavors of melon are noticed along with smooth citrus zest that takes the taste buds along for a bold and pleasant ride. And throughout, there is a nice lingering bitterness that fits nicely alongside.
This beer also features lactose for a rich and creamy mouthfeel with subtle vanilla sweetness. And with the presence of the milk sugar, the beer also gives off a haze, opaque hue meshing with the vibrant, golden-orange color radiating from the glass. All in all, Mosaic Shatter personifies all the distinctive characteristics of a tasty New England-style IPA.
At the end of the day, La Cabra makes beer that symbolizes their logo. And just like a goat, their beer's attitude is creative, passionate and, most importantly, fun.
---