No Comments
Great Divide Announces 2019 Beer Release Calendar & New Packaging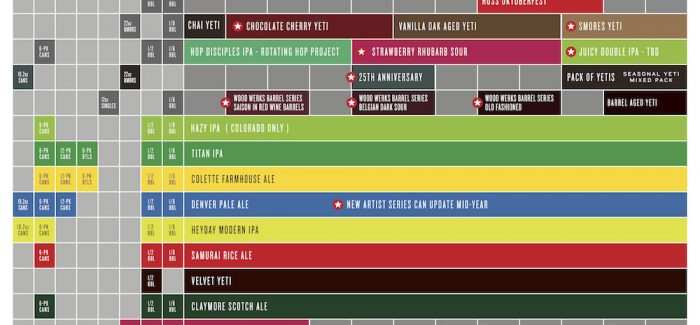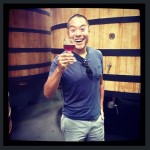 Great Divide Brewing is planning to make some significant changes not just to their beer lineup in 2019, but also in their branding and the way they will package their beers.
Today, the Denver, CO-based brewery announced their 2019 Beer Release Calendar which includes the addition of a pair of new variant takes on their popular Yeti Imperial Stout series including a Chocolate Cherry Yeti, S'mores Yeti.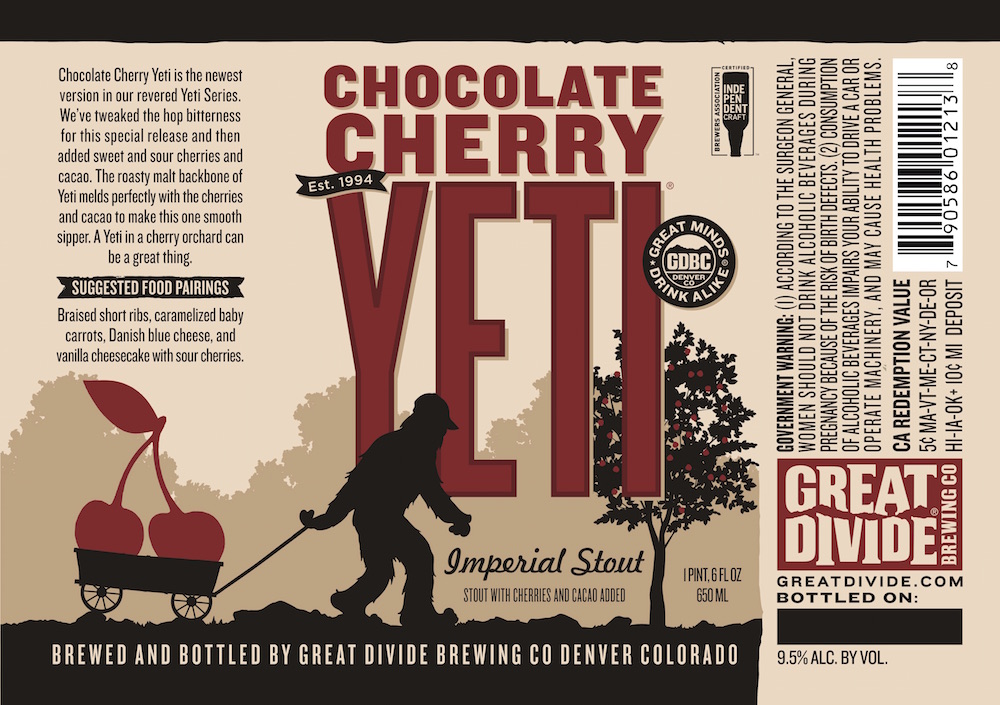 Great Divide's barrel-aging program will continue to grow in other aspects with three new entries in their Wood Werks Barrel Series which first debuted last year. Those new Wood Werks Barrel entries include a Saison aged in Red Wine Barrels, a Belgian Dark Sour, and a Barrel-Aged Old Fashioned-style beer. We also know now that Great Divide's 25th Anniversary beer will be a juicy Double IPA, paying homage to the brewery's early hop forward roots.
"On the beer side, I'm especially looking forward to our 25th Anniversary juicy double IPA," said Dunn. "It will have a ton of hop flavor and aroma, not too high on the bitterness and pretty reasonable at 8% ABV. I can't think of a better way to celebrate 25 years in the business."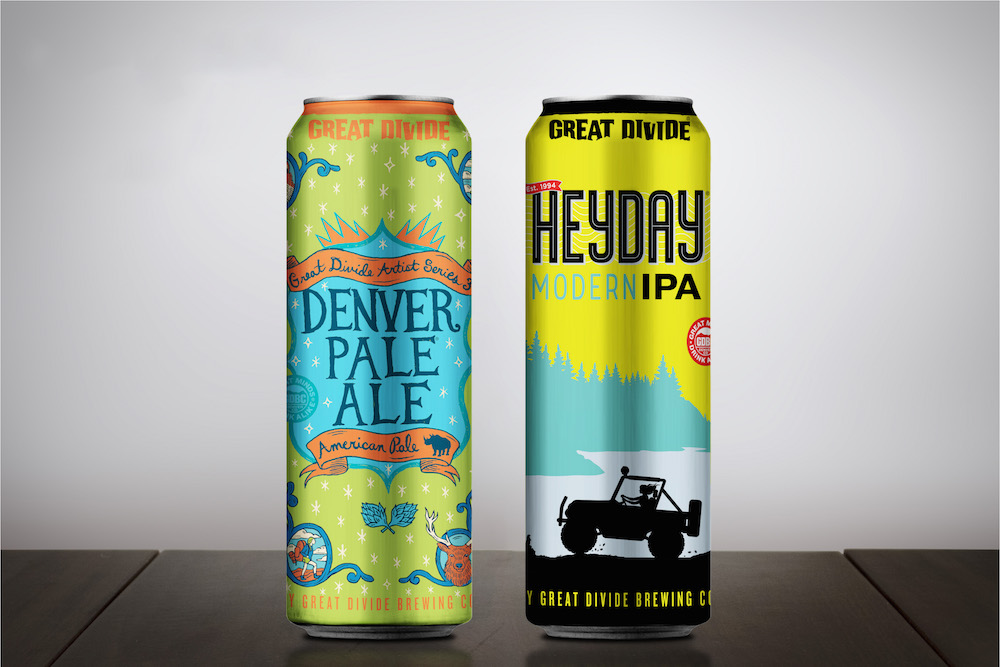 However, the biggest change for the iconic legacy brewery comes in the form of several packaging updates including the shift from the traditional plastic six-pack rings to cardboard cartons. Great Divide will follow the trend of adopting the larger format 19.2oz "stovepipe" cans for Denver Pale Ale, Heyday Modern IPA and their 25th Anniversary Double IPA. Additionally, Hazy IPA will move to 16oz four-pack cans and their Strawberry Rhubarb Sour will transition from 22oz bottles to 12oz six-pack cans in May.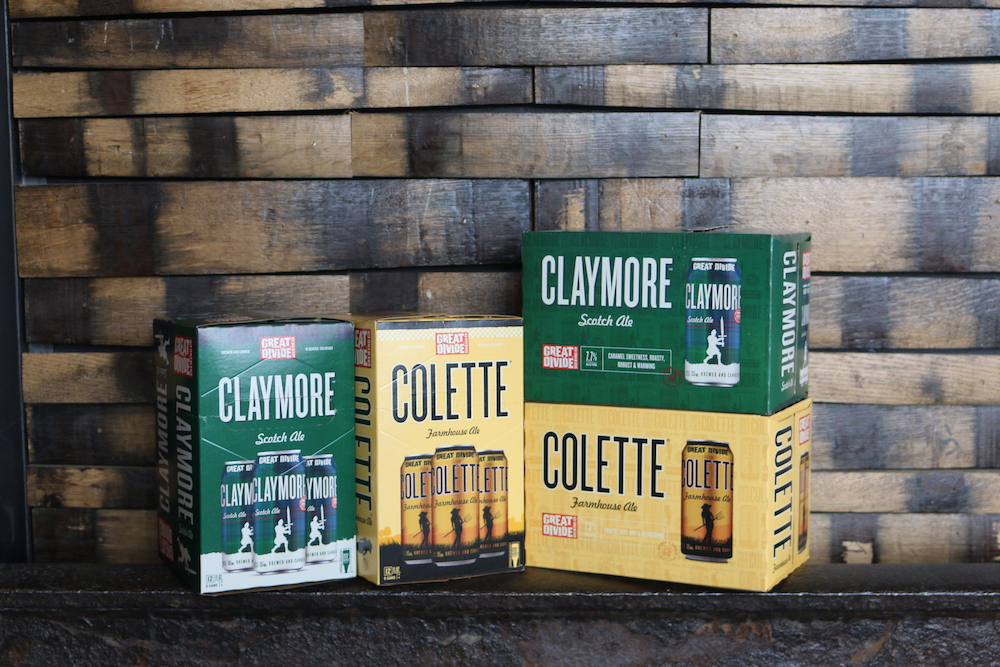 "On the packaging side of things, six-pack cartons will be really nice for us, and two new can sizes (16 ounce and 19.2 ounce) will be fun," explained Dunn. "All in all, 2019 will be a great year!"
Explore the 2019 Great Divide Beer Release Calendar for their full lineup.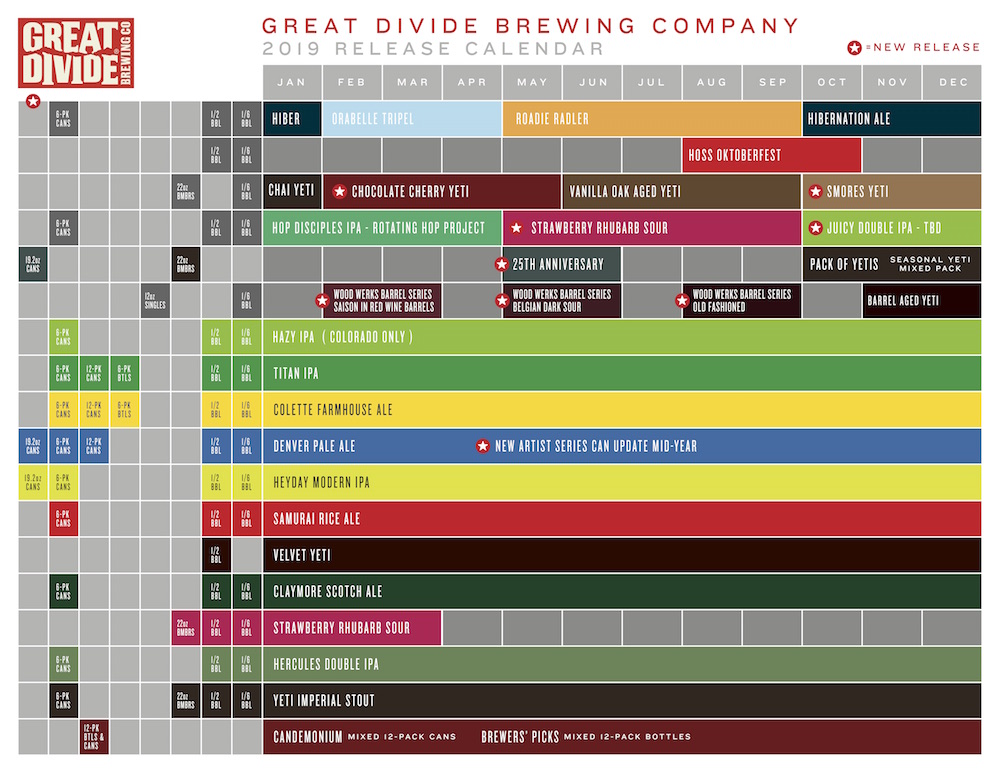 ---