No Comments
Lost In The Woods 2019 | New Belgium Gets Lei'd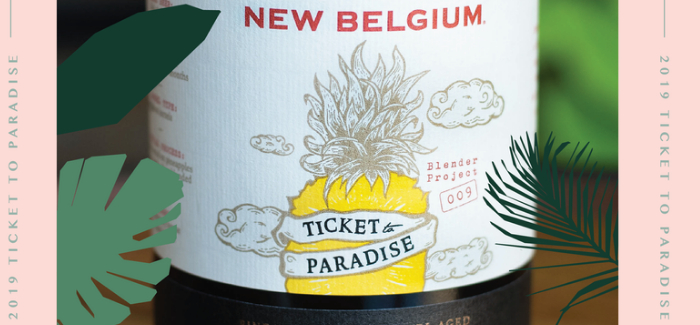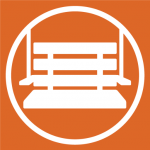 New Belgium Brewing is famous for a lot of things, but here in their hometown of Fort Collins, their parties are what most people will have a story about. The sprawling, beautiful brewery space just beyond Old Town has opened its doors to countless soirees over the years. But none is so popular or memorable as their annual Lost in the Woods.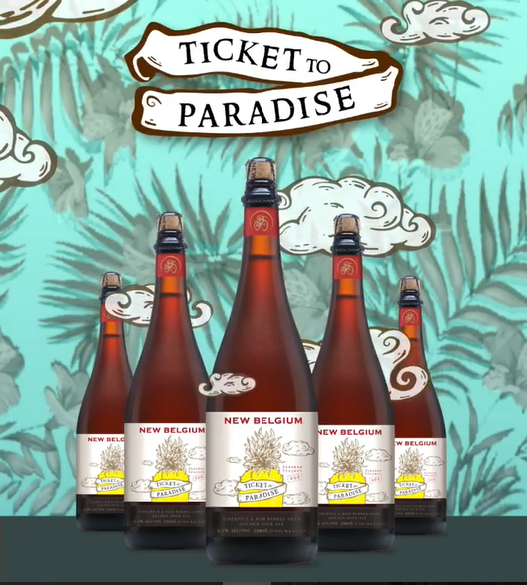 Lost in the Woods is a play on the "Foeder Forest," which is the nickname for New Belgium's barrel house. Every February since 2013, the brewery throws a themed bash to celebrate the sour beer that is housed in the Foudre Forest. Much like the beer, the party has evolved over the years. It used to centered around La Folie and Transatlantic Kriek, with unique and one-off versions of these established brews being served at the party. All party-goers would also receive a bomber of the latest rendition, which was icing on the cake after a delightfully drunken night.
This year more than ever, the party morphed more into a celebration of New Belgium's sour creations in general, rather than just one or two flagships. The theme was "Ticket to Paradise", which prompted party-goers to dress accordingly: we saw Gilligan and the Skipper, full-body pineapple costumes, and enough Hawaiian shirts to last a lifetime. The dance floor was packed with leis and sandals, though thankfully the DJ stayed modern and didn't attempt to incorporate any ukulele remixes.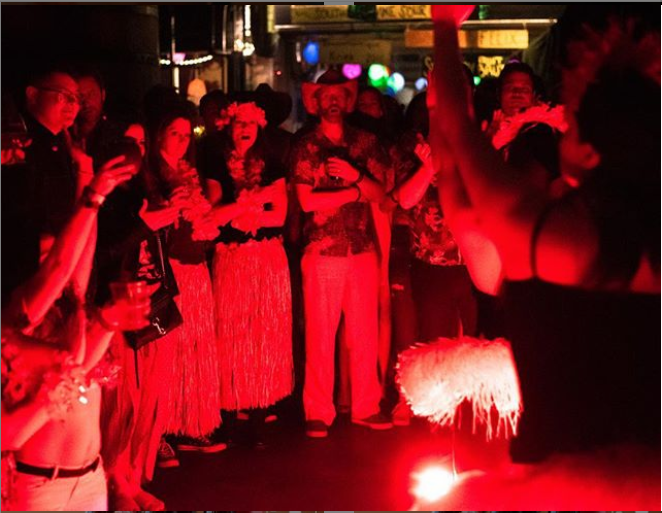 The minor details of the party change every year, and this year held a delightful surprise for the crowd: unlimited pours of all the rare and never-before-seen sour beer offerings. La Folie and Transatlantic Kriek were represented as always, along with some old favorites: Carnie Blood, Blackberry Felix, and Apple Whiskey Felix. There were also a slew of familiar sours with a new twist, like Le Terroir with Amarillo hops and Frambozen aged in barrels. This was also the crowd's first chance to sample the newest variation of La Folie: La Folie Grand Reserve PX. This version of the famous brown sour was aged in sherry barrels and infused with hand-split Tahitian vanilla beans. It was remarkably complex and enjoyable, and we particularly loved the strong vanilla presence as it warmed up.
Some other brand new offerings included Strawberry Frut Brut, which was an incredibly fruit-forward champagne-like beer, and Ticket to Paradise, the party's namesake beer, which was a pineapple and rum barrel aged golden sour. Everyone received a 750ml bottle to take home, which was a sweet way to end an already perfect night in paradise.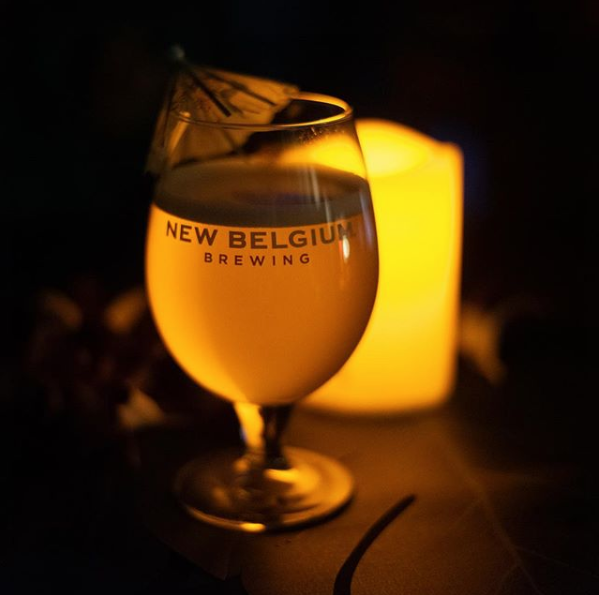 Once again, Lost in the Woods proved to be a party worth waiting for. There's nothing quite like getting drunk on some of the best sours in the country while dancing amongst the towering beauty of the giant oak barrels in Foeder Forest. In a state full of beer-related events being offered every weekend, Lost in the Woods remains in a league of its own.
---