No Comments
Cooking with Beer | Marinated Cerveza Fajitas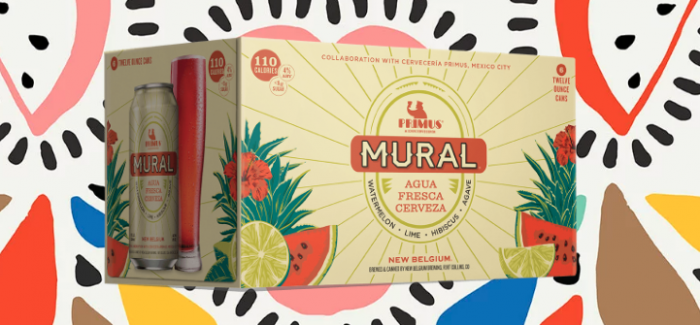 May has arrived, my friends! Summer seasonal beers are already being poured and decks everywhere are itching for a summer cook-out. If you haven't cleaned off your grill and fired it up yet, then you are behind the game. Cinco de Mayo may have passed, but you can still practice your grill skills with this deliciously picante recipe!
Beer of Choice
ABV: 4%
View this post on Instagram
There's nothing that I do not love about this seasonal beer. New Belgium takes inspiration from the streets of Mexico with their culturally-inspired craft brew. Partnering with Primus Cerveceria, a Mexican craft brewery, Mural Agua Fresca is a refreshing take on the classic agua fresca that blends water with seasonal fruits. The flavors of hibiscus, agave, watermelon and lime burst with every satisfying sip.
Mural's fruit-full flavor helps to balance the spicy heat that will have your tastebuds kicking. For best results, let your steak and pepper mixture marinate overnight. You will thank me later because the steak, once grilled, was one of the juiciest steak fajitas I've ever eaten! Do you enjoy extra heat? Toss in an extra teaspoon of chipotle powder and be sure to save an extra can (or two) to drink with your flame grilled fajitas.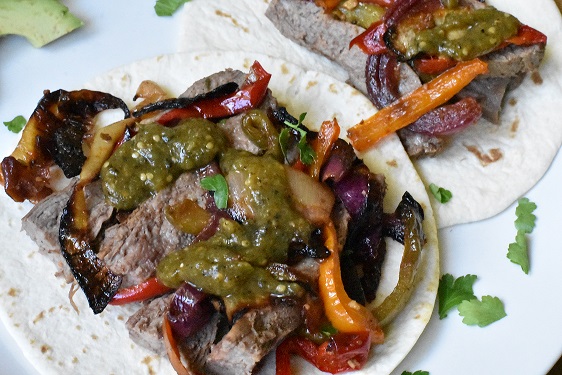 Ingredients
2

 

pounds of

 

flank steak,

 

about 1-inch thick

1

 

red bell pepper,

 

sliced

1

 

orange bell pepper,

 

sliced

1

 

green bell pepper,

 

sliced

1

 

sweet onion,

 

sliced

1

 

red onion,

 

sliced

12

 

ounces

 

Mural Agua Fresca Cerveza

1/3

 

cup

 

olive oil

1/3

 

cup

 

fresh lime juice

1

 

tablespoon

 

Worcestershire sauce

1/2

tablespoon

 

cumin

1/2

 

tablespoon

 

mild green chili pepper flakes

2

 

teaspoon

 

chipotle chili powder

1

 

teaspoon

 

salt

1

 

teaspoon

 

red pepper flakes

4

 

garlic cloves,

 

minced

corn or flour tortillas
optional for serving:
fresh cilantro

freshly sliced lettuce

freshly roasted salsa verde 

sliced avocado
Directions
Place the flank steak in a resealable bag. Place the peppers and onions in a separate bag.
Whisk together the cerveza, oil, lime juice, sugar, Worcestershire sauce, lime juice, cumin, green chili flakes, chipotle powder, salt, red pepper flakes and garlic cloves.
Pour half of the mixture over the beef and the other half over the peppers/onions, tossing well to coat. Refrigerate the mixtures for a few hours or even overnight.
Heat your oven to 400 degrees and cook the onion and pepper mixture for 25-30 minutes or until charred. For best results, pour some of the marinade onto the pan and toss every 10 minutes.
Heat the grill on a medium setting. Place the flank steak on the grill and grill for 6-7 minutes per side to still have some pink in the steak. Optional: Season the steak lightly with seasoned salt on both sides.
When you remove the steak from the grill, let it rest for 10 minutes then cut into strips.
Serve the steak on top of a flour tortilla with the peppers and onions. For some added color, garnish with some roasted salsa verde, avocado, cilantro and sliced lettuce!
Enjoy!
---