No Comments
2 Days 2 Nights | Indiana Dunes National Park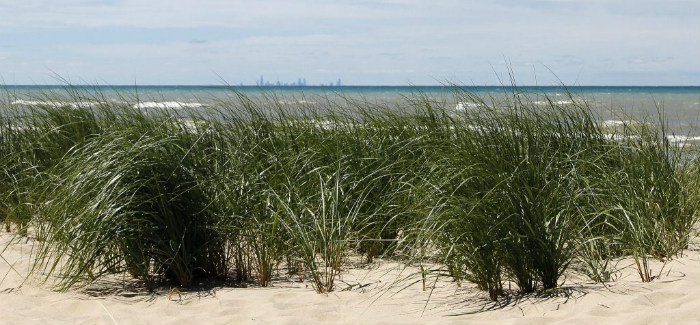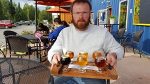 Summer has finally arrived, and in the Midwest, we only have a few short months of sunshine and warm weather. What better way to enjoy the summer than to take a quiet stroll away from the concrete jungle of Chicago? In honor of Indiana Dunes receiving National Park status, I decided to dust off my hiking boots and head to northwest Indiana to see what fun a craft beer nerd and nature lover can have in Porter County.
Getting In
Getting to Indiana Dunes from Illinois is easy. If you don't hit traffic coming out of Chicago, you can make it to the park entrance in a little over an hour. If you're heading to the area from Chicago and have a few minutes to spare, you're a short detour from 18th Street Brewery. 18th Street has been making big news lately, as their Hammond, Indiana, location was recently named Best Brewpub In American by USA Today. The pilgrimage to the Hammond brewpub is best enjoyed on a separate trip, but a quick visit to the original location in Gary, Indiana, is well worth your time. While the taproom does serve food, I strongly invite you to take a walk a block north and visit Miller Bakery Cafe, a long-standing high-end restaurant that serves the best homemade tater tots you'll ever eat. Pair that with their housemade burger with bacon jam, and you'll have the perfect taproom and dinner experience that Gary has to offer.
https://www.instagram.com/p/Bve-klqHKzY/
The area in and around Michigan City and Porter County doesn't lack in chain hotels that are reasonably priced for you to stay. But if you're looking for a unique space to stay, look no further than The Brewery Lodge, a boutique hotel on 40 acres of scenic property. The Lodge also offers local brewery tours at $50 per person. There's also a bar and restaurant on site. The rooms are very rustic, yet modern, and offer a quiet, relaxing experience.
Day 1: Take a Hike/Drink a Beer
Hiking trails for both casual walkers and seasoned hikers are in abundance at the park. For those new to the park, you can check out the area map here. That will give you some insight as to where you can hike. The Cowles Bog Trail is my personal favorite and very popular with first-time visitors, as it provides an opportunity to discover all of the things that make this park special. Hikers get a chance to walk through swamps, marshes and black oak savannas before reaching the sand dunes along Lake Michigan. At almost 5 miles, it's an easy day hike that you can take your time with and enjoy. Don't forget to pack a lunch!
A long day of hiking is sure to make you extra thirsty and in need of a cold beverage. A short drive from the park entrance, you'll find Plat 35. Brewing out of a historic home dating back to the 1800s, the taproom provides a cozy and intimate experience for guests with a friendly staff. Owners Rich Tarin, Eric Cox and Shannan Goins brew on a small, one barrel system, so the tap list is constantly changing with new things to try.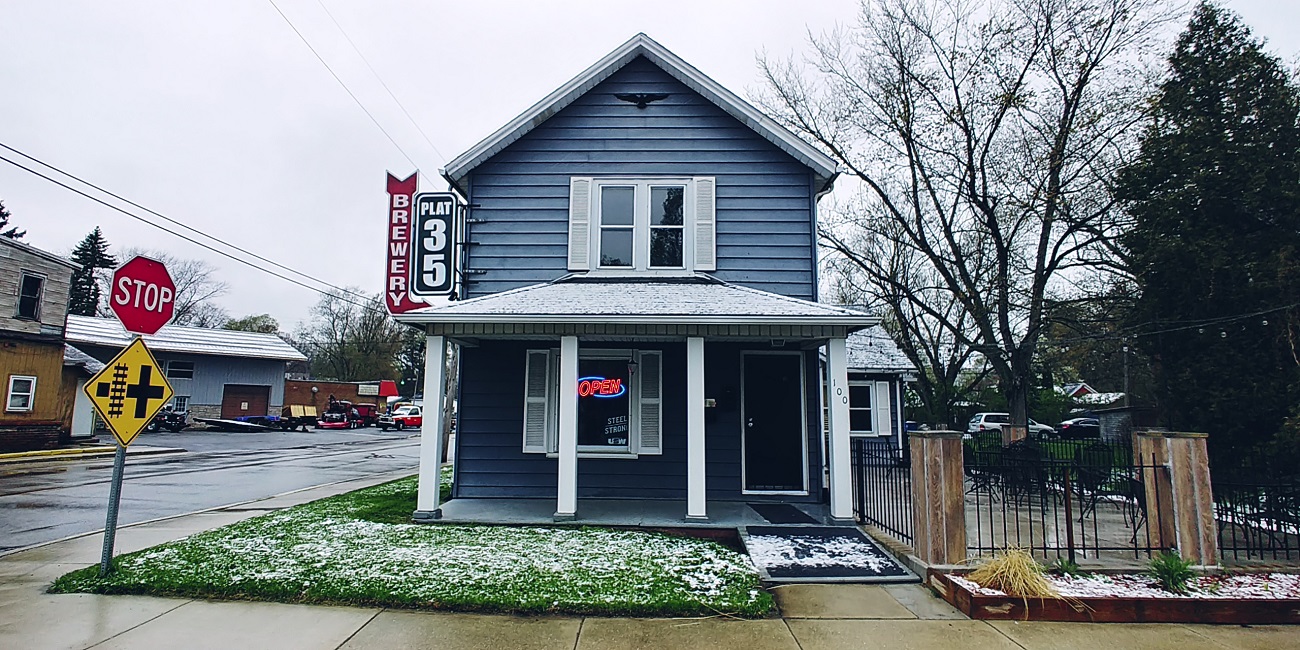 If you're up for a short trip right over the border into Michigan, New Buffalo has one of the area's most unique brewery experiences. Located in a historic old church from the Civil War era, Beer Church Brewing offers a unique twist on the classic beer/pizza combination. The Neopolitan pizza is served piping hot with signature charred crust, perfectly complimenting one of the many delicious beers on tap. If New England IPAs are your thing, the Pontius Pilate is consistently on tap and goes great with a slice. I'll let the picture below do the rest of the talking. The restaurant is constantly crowded, so plan to come early!
https://www.instagram.com/p/BzA5Tx3Be1c/
Day 2: 3 Dune Challenge
We didn't come to the dunes to not hike any actual dunes. The 3 Dune Challenge is a strenuous, 1.5-mile hike up the three tallest dunes in the park. You'll be rewarded with incredible views, but it will muster all of your strength to complete this difficult task. On a clear day, you can make out the Chicago skyline in the distance! Make sure to pack plenty of water (or maybe a Kreamed Korn for when you make it to the top) and prepare to break a sweat.
https://www.instagram.com/p/BxDbPw_F2Az/
A strenuous hike is always best rewarded with fresh beer, and a very short drive from the park's entrance brings you to Burn 'Em Brewing. It's easy to miss and located on a quiet, wooded street. Don't let the external appearance fool you, Burn 'Em is a local favorite and produces great beer with quirky labels in a colorful taproom with a ton of character. The taproom is a tight space but has a small outdoor space that can accommodate more people. If the table made out of beer cans is available, it's a great place to enjoy your pint indoors. You can view their current tap list here, which changes frequently.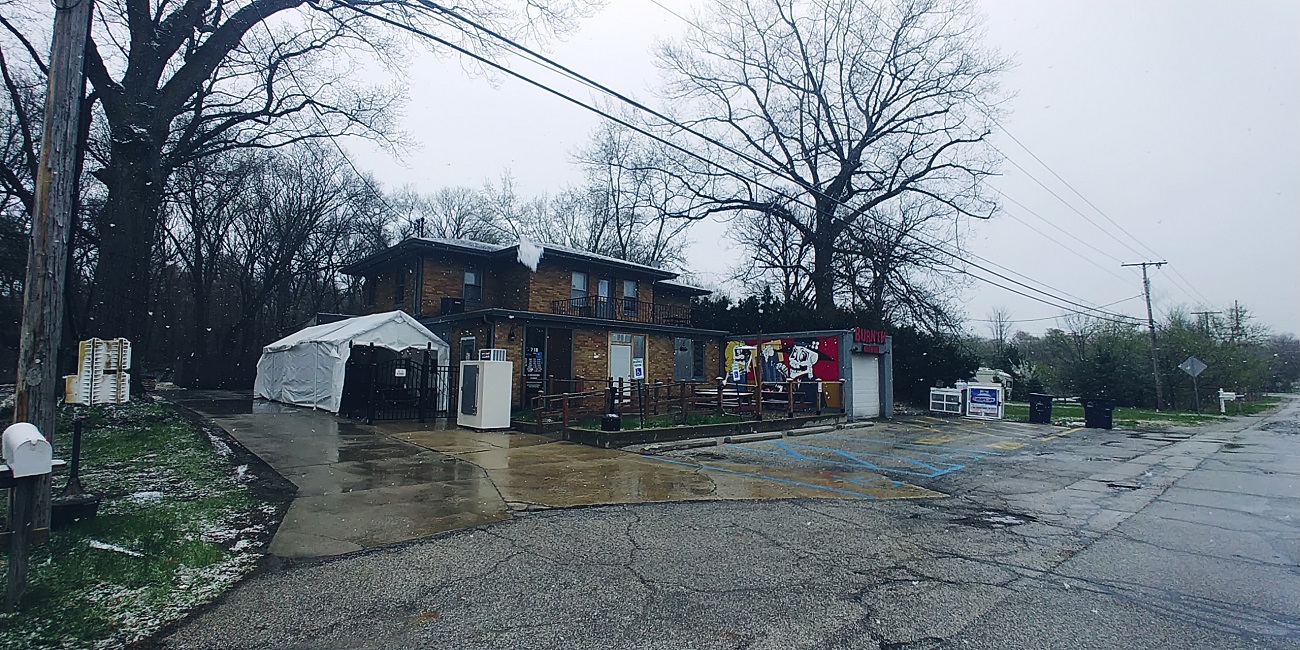 If you want to stay local for dinner, a trip to Michigan City is completed with a visit to Shoreline Brewing. The restaurant/brewery has been around since 2005, so it's one of the oldest breweries operating in the area. If you have a bigger party, I would recommend making reservations on the weekends as it is consistently packed at all hours of the day. The upscale contemporary American cuisine is great for those coming with an appetite. They have a great poutine dish and a solid line up of unique sandwiches and burgers. They're also extra friendly to vegetarians and make an organic homemade veggie burger with red quinoa and barley. The tap list includes several solid offerings of traditional craft beer. Shoreline is best known for their barrel-aging program, and if you're lucky enough to get whatever barrel-aged beer they have on draft at the time, I would highly recommend not to pass it up. They do offer bottles of their barrel-aged beer for sale. You can find their current beer menu here. The Imperial Raspberry Ale aged in red wine barrels is my personal favorite.
https://www.instagram.com/p/BpHtH5NnYv8/
For more information about other things to do in the area other than hiking and drinking local craft beer, you can check out www.indianadunes.com.
(Featured image courtesy of nps.gov.)
---