No Comments
Brewery Showcase | Folksbier Brauerei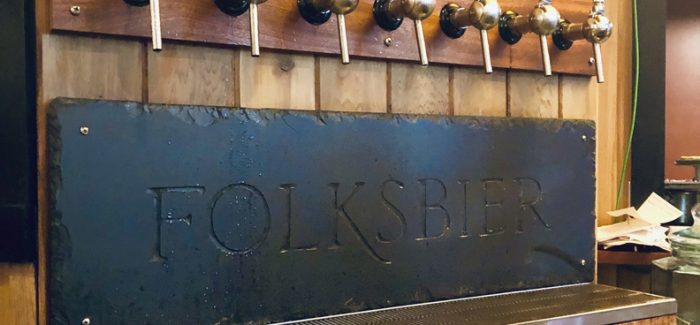 Folksbier Brauerei opened in early 2017 on a quiet street in Brooklyn's Carroll Gardens neighborhood, just a stone's throw from Other Half Brewing Company. While Other Half has had explosive growth with their constantly changing list of hazy IPAs, Folksbier's model is quite different with a more consistent lineup focusing on traditional ales and lagers. This is not necessarily keeping up with the latest trends, but maybe that's changing slowly.
In just a few short years, Folksbier has gained a dedicated following of customers who appreciate subtle and artisanal brews. And now Folksbier is expanding, and that's great news for craft beer fans. Their new 10-barrel system is more than three times larger than their original set up, allowing the ability for greater distribution in different formats.
If you believe the hype, you'd think that this growth would be impossible. The hype includes the ongoing discussion of a "beer bubble," the obsession with big, hype beers/breweries, pastry stouts, milkshake IPAs and all those fruited concoctions. In reality, there's still plenty of room for growth in the beer market, and there is a strong market for understated beers.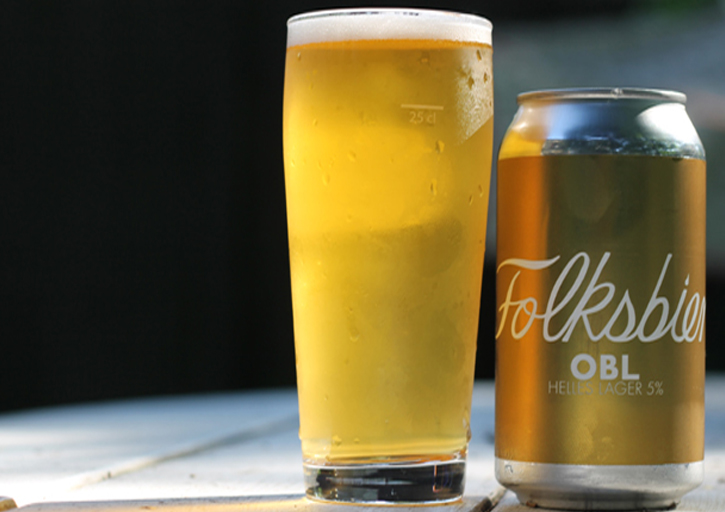 Folksbier offers a nice contrast to what Other Half is doing. In many ways, this is the goal of the brewery, to be "a high-quality everyday beer for an affordable price," as Founder Travis Kaufmann describes. Every neighborhood needs a Folksbier, but the same cannot be said for hype breweries. That's not a knock at Other Half, which makes fantastic beer and has an excellent business model. It simply means there will not be a sustainable market for a hype brewery in every neighborhood across the country.
The brewery has a respectable market, but this should not come as a surprise to those who are paying attention. Humble beer is being given praise all over, with Pilsner festivals, lager-only breweries, continued interest in traditional cask ales and so on. And Folksbier is not the only non-hype brewery that is growing in the city. Just on the other side of town, Transmitter Brewing, known for their traditional farmhouse-style beer, has recently relocated to a much larger facility in the Brooklyn Navy Yard. This bodes well for other non-hype breweries and their customers in New York City and beyond.
And Folksbier is not done growing. A second facility is in the works in the nearby Red Hook neighborhood, and it will focus solely on the production of lager beer. Stay tuned!
---