No Comments
Allagash Brewing Company | Two Lights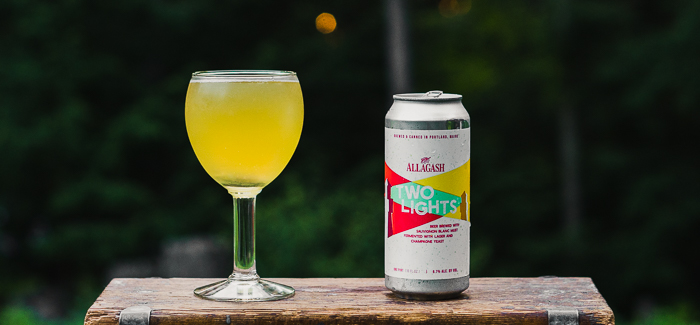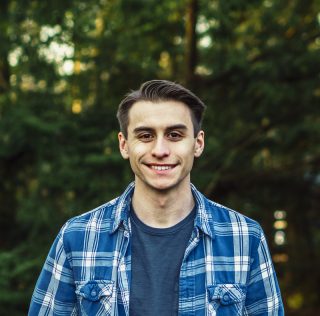 As a New Englander, born and bred, it might be in my blood to be drawn towards lighthouses. With their metaphorical meanings and physical presence, there's just something incredibly fascinating about them. Between Allagash's rich history of great craft beer and my soft spot for all things nautical, their recent release of Two Lights had my attention.
It was only fitting for a brewery like Allagash to source some inspiration from their coastal location. Two Lights isn't just a catchy name. If you're familiar with Allagash, they like to pay tribute to their geography from time to time. When it comes to Two Lights, there's actually a state park on the edge of Maine, where—you guessed it—there are twin lighthouses.
With a beautiful label design, it's clear that there was a high level of attention to detail, from the color choices to the specks of yellow light subtly splattered across the white surface. Possessing bold colors and geometric shapes, the label itself feels a bit more modern, which aligns with what you can expect from Two Lights. The beer's composition marries two sides of the imbiber's coin: beer and wine. Attention to detail doesn't stop at the label design, though.
Two Lights boasts a unique flavor. When it comes to its yeast, it's one part Lager and one part Champagne, making this certainly not your average summertime beer. It's also brewed with Sauvignon Blanc must, which gives it that aroma of fresh grapes. There's a tropical nose when you crack it open, making it a suitable beer for the heat of the summer. It rings in at 6.7% ABV, so if you're looking for one tallboy to sip on at the end of a long, hot day, the delicious Two Lights should be at the top of your list. Traditional Lager lovers may find themselves thoroughly surprised with how much they love it; they even might give up their go-to domestic Lager to have a second one of these (looking at you, Dad). It's crisp, it's a little dry, and overall it's an incredibly refreshing and flavorful drink.
There's nothing quite like it.
---