No Comments
2 Days 2 Nights | North Fork, Long Island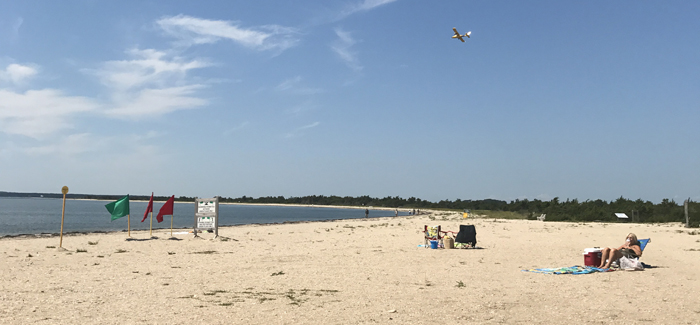 New York's North Fork region has emerged as a destination for those seeking a getaway on Long Island's East End without the glitz found in the nearby Hamptons. Though wine has been a draw to the area, beer is now becoming part of the attraction. More so than the Hamptons, the North Fork is the ideal place for a weekend getaway well into the shoulder seasons. Here are some ideas for a weekend getaway to the North Fork.
Friday Evening
Begin in Riverhead, the historic epicenter of the North Fork craft beer scene and gateway to the North Fork. Stop in at Moustache Brewing to stock up on some of their brews. While they have some good pale ales and IPAs, don't sleep on their less trendy selections.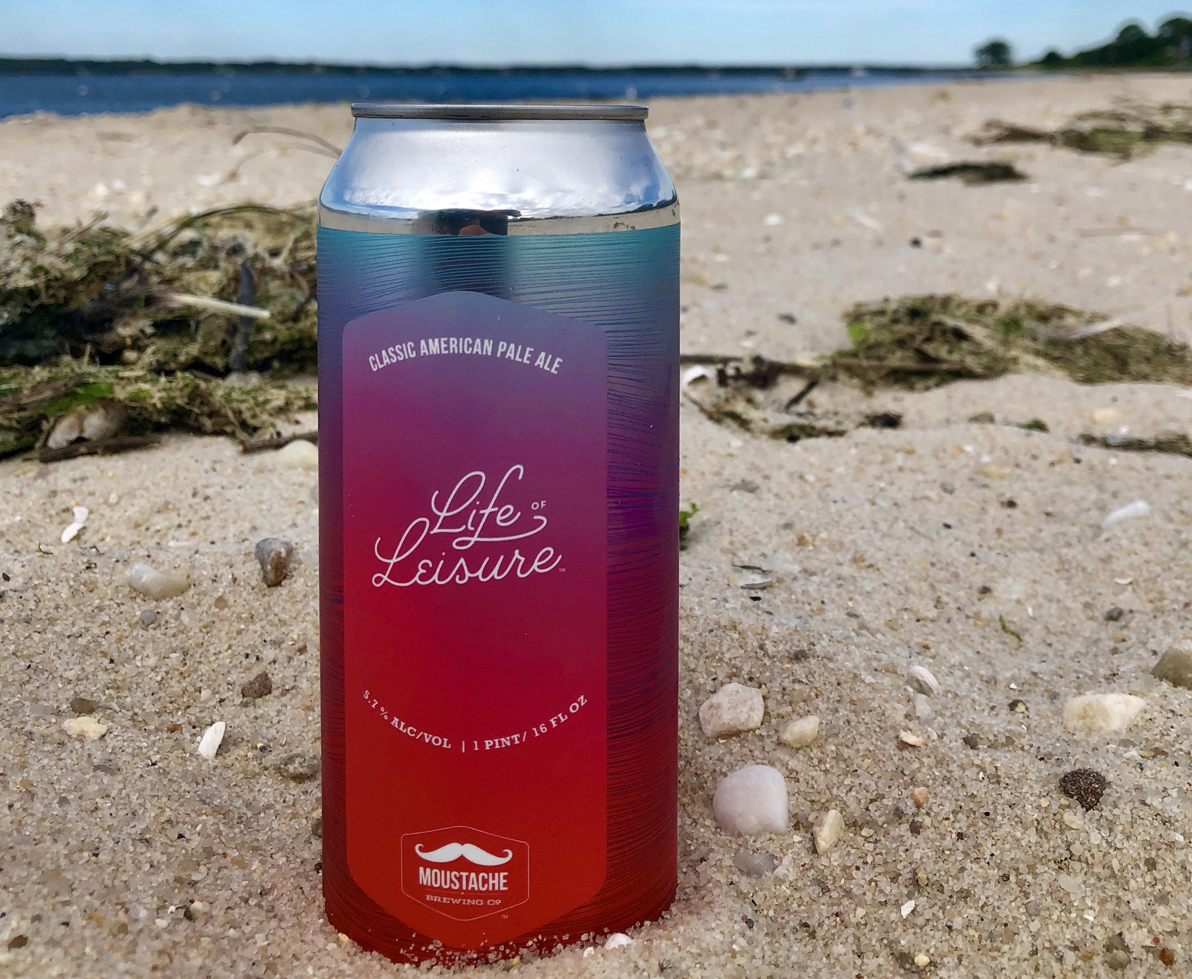 North Fork Brewing Company grows some of their ingredients on a nearby farm and sources others locally. According to their website, "We grow all our own Nugget, Chinook, Perle, Liberty, Cascade and Magnum hops (with many more coming) for use in our beers!" They are new to the scene (just over one-year-old) and have established themselves as a brewery to look out for. While they dabble in other styles, the bulk of their output focuses on pale ales and IPAs and they do them really well. I particularly enjoy the NEIPA Run the Juice.
If you liked the beer at either of these breweries, but you're also looking for some food, start heading further east to the recently opened Barrow Food House in Aquebogue, which has beer from both breweries on tap. The husband and wife team grew up in the area, ventured out to build impressive resumes, and have returned to the North Fork to share their talent. They are also growing many of their ingredients. The menu is local, thoughtful and delicious.
Alternatively (or additionally), head to the hamlet of Mattituck where you can find atypical Mexican food at Mattitaco. Their Surfeza Mexican Pale Lager is brewed for them by the North Fork Brewing Company. You may also catch North Fork Brewing at Mattituck's "First Fridays" on Love Lane. It takes place from May through October with food, drink and entertainment. It's worth a stroll.
Greenport, a bustling village with shopping, dining and lodging, is an ideal place to make your home base. Though traditional accommodations abound in the area, other short-term rentals can be tricky. In an effort to control the quality of life for residents impacted by a growing tourism industry, the Town of Southold, which encompasses the majority of the North Fork, enacted a regulation that restricts short-term rentals of private residences for less than two weeks. The Village of Greenport is free from this restriction, providing numerous lodging choices. After getting settled, if you are in still in need of a nosh or a drink, head to Industry Standard for a relaxed time in a contemporary pub atmosphere.
Saturday
The North Fork has a plethora of charming beaches and a Saturday morning stroll with a cup of coffee is the perfect way to start the day. Orient Beach State Park is probably the largest. If you head that way, grab your caffeine fix at Aldo's Coffee Company in Greenport. Alternatively, head west to the smaller New Suffolk Beach on the bay, or Goldsmith's Inlet on the Sound. If you opt for either of these two, pick up your coffee at the North Fork Roasting Co. in Southold.
One of the best breakfasts in the area is at the Main Road Biscuit Co. in Jamesport. Most items come with a biscuit, but if your meal does not, grab a couple. If you don't want them immediately, they will likely come in handy later as a snack to soak up some alcohol. As an alternative, Love Lane Kitchen in Mattituck is also solid. If you're looking for something a little quicker and sweeter, head to the North Fork Doughnut Company.
The Jamesport Farm Brewery is a short distance from both Main Road Biscuit Co. and Mattituck. Head there to see a farm brewery in action. Opened in 2017, the brewery grows a substantial portion of the ingredients they use on their 43-acre site, which was once a potato farm. In fact, part of their operation includes L.I. Hops, a commercial hop farm. Last year's harvest included Willamette, Columbus, Nugget, Centennial and Magnum EU. It turns out, according to their website, "hop plants prefer the same soils as potatoes".
Jamesport's beers are fairly traditional, including some pale ales, IPAs, an amber, a blonde, etc. Their flagship pale ale will resonate with those (like me) that like a little more malt character than what pale malt and oats have to offer. They also make a couple of ciders. September 21, 2019 will mark the fourth year that L.I. Hops has hosted the Long Island Fresh Hop Festival, a fun way to celebrate the region's agriculture. This is the same weekend as the East End Maritime Festival, taking place in Greenport.
After visiting a farm by land, check out one by the sea. Surrounded by water, there is a diverse array of seafood in the North Fork and the oysters are particularly good. While you will find them at many local restaurants, one of the best ways to ensure you're getting top-quality is to go straight to the source. Southold Bay Oysters offers tours and tastings, which includes wine, but if you ask nicely, they will be happy to offer beer instead. I recommend pairing with Greenport Harbor's Oyster Stout or Black Duck Porter, or with Moustache's Champagne Showers.
View this post on Instagram

If oysters are not your thing, but you still want a taste of the sea, stop by the North Fork Table and Inn Food Truck in Southold and grab a lobster roll. Alternatively, grab the ferry from Greenport over to Shelter Island and check out Shelter Island Craft Brewery and Sunset Beach.
Heading back to Greenport, stroll by the historic carousel and then head to the original Greenport Harbor Brewing Company location. The brewery opened in 2009 and has been a regional institution ever since. This location underwent a major renovation this year. It's a fitting place to have some of their original brews like their Harbor Ale and Black Duck Porter.
I am all for swanky dinners, but most of the upscale restaurants on the North Fork are 20 years behind with their beer program. So, keep dinner casual and head to 1943 Pizza Bar in Greenport where they understand the value of good beer. My favorite dishes are the burratta with roasted cherry tomatoes, the meatballs, the arugula salad and the Italian Scallion pizza. The short and sweet beer list typically focuses on breweries from Long Island and the Northeast.
The owner of 1943 is also co-owner of an amazing bar right next door called Brix & Rye. Some may refer to it as a speakeasy, but there is no kitschy way to get in. That said, the space does feel special. The same thought that goes into the beer program at 1943 continues here at Brix & Rye, but they really do excel at making cocktails. Whichever drink route you choose, it's a good place to end your night.
Sunday
Bruce & Son makes fantastic, elevated breakfast food and the menu includes recommended drink pairings (yes, a breakfast menu with recommended drink pairings), sometimes including beer. Across the street, Crazy Beans is also an excellent choice with their contemporary diner fare kicked into overdrive.
If you're a hot sauce fan, you may want to pop into Greenport Fire. The store has a head shop vibe, but their hot sauce selection is fantastic, including their own line of products. Sample from left to right when you go in (mild to hot).
Greenport Harbor Brewing Company's original location is charming, but it was outgrown within a few years. In 2014, the brewery expanded with a second location in Peconic. The space includes a large bar area, as well as a spacious dining area with some fantastic food. As with many other places noted here, they often include local ingredients in their food. If the weather is nice, there is a large outdoor area. One portion is more of a sit-down area, while the remainder is a large lawn for games, or just hanging out. Check out some of their newer IPAs at this location. Also, if you're using your New York State Brewers Association app, keep in mind that you can stamp your passport at this location and the original.
Getting ready to head home, consider grabbing some fruit, veggies and other agricultural bounties from the area. Pick your own, or grab some that are ready to go at Wickham's Fruit Farm in Cutchogue or Woodside Orchards in Aquebogue. Finally, 8 Hands Farm, also in Cutchogue, is worth a stop. Raising heritage breed sheep, chickens and pigs, they have some of the best meat products you can buy, in addition to other products like eggs, honey, soap and wool. Their food truck also serves excellent food. Alewife Brewing Company of Queens recently held an event here featuring an ale made in collaboration with the farm.
View this post on Instagram
If you want to bring home beer, the best place to get it is from the breweries as retail options are limited. Your best bet in a pinch is Polywoda Beverage in Southold.
Getting here: The North Fork is most accessible by car. Coming from New York City and other points west, take the Long Island Expressway east and try to go at an off-peak hour or the trip could double in time. Those in New England have the option of taking a ferry from either Bridgeport or New London, Connecticut. The former will bring you to Port Jefferson, about 45-minutes west of Riverhead. The latter will bring you to Orient Point, about 15-minutes east of Greenport.
By rail or bus, Long Island Rail Road (LIRR) provides service from New York City and other points west on Long Island with stops in Riverhead, Mattituck, Southold and Greenport. Service in this area is infrequent, so check the schedule. Likewise, the Hampton Jitney provides service from New York City with a limited schedule.
Getting around: With the exception of several stops in Greenport, most of your itinerary will require a car, taxi, Uber or Lyft. As noted above, LIRR service may be a possibility as well, but there are only about four trains per day in each direction. Also, the Suffolk County Transit Bus may be an option. The region is generally flat and lends itself well to biking. However, most the roads are rural in nature, often with higher speed limits and occasionally with limited visibility. So, if you opt to bike, exercise caution and wear a helmet. If you do not have your own, there are several rental shops in the area.
Wine: You cannot help but notice that viticulture is a significant part of the North Fork. If you are curious, I suggest Shinn Estate Vineyards, Croteaux Vineyards, Kontokosta Winery, Paumanok Vineyards, and if you have kids in tow, Harbes Vineyard is a great stop.
---