No Comments
Oxbow Brewing Company | Pils & Love Collaboration Lager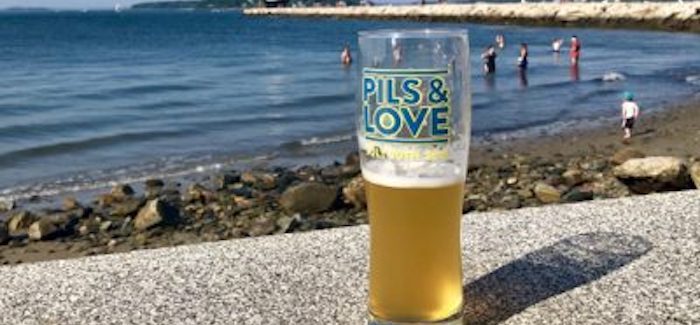 The third Pils & Love Festival returned to Portland, ME this past July and, to honor the occasion, approximately 40 of the 60 participating breweries gathered to make a collaboration brew (a list of the breweries that participated is below). The festival was hosted by Oxbow Brewing Company and furthers a state-side version of Birrificio Italiano's Pils Pride festival in Italy. Birrificio Italiano is known for its Tipopils, which puts a spin on a German pilsner by dry-hopping the beer, something prohibited by the Reinheitsgebot; the Pils & Love collaboration beer takes its inspiration from Birrificio Italiano's classic.
The process to make this beer was simple. Oxbow polled the participating breweries to get an idea of ideal ABV, grains and hops. This led to the creation of a 4.5-percent ABV pilsner, with half French pilsner malt and half Maine pilsner malt from Maine Malt House. These grains, combined with a step-mash program, create a soft mouthfeel. The hop bill primarily consists of Old-World varieties, which you immediately get from the aroma. The lineup includea Czech Saaz, German Tettnang, German Hersbrucker, French Aramis and Slovenian Styrian Golding. The result is similar to, but perhaps a little more complex on the hop end, to Oxbow's Luppolo, also an Italian-style Pils.
The unfiltered beer has the slightest haze and is straw in color. The carbonation is perfect and the drink leaves a good lacing. In a way, the mouthfeel made the beer feel like a southern German Pils, while the dry finish feels more northern.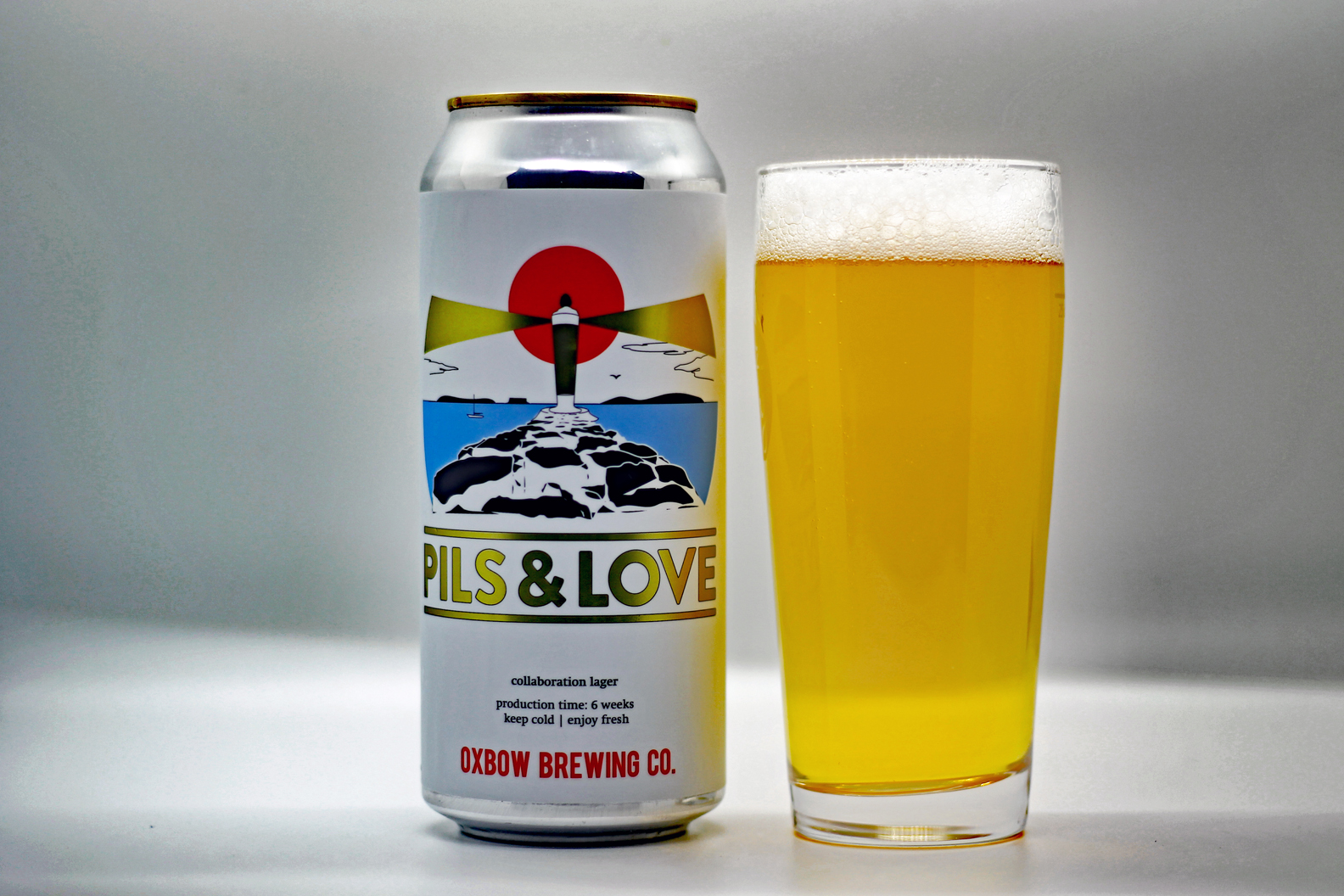 Oxbow made 30 barrels of this beer and it was released in September with limited distribution. The bulk of the beer is being released in Maine, though some made it to a few other areas around New York City and Boston. A stamp on the bottom indicates a best-by date of March 1, 2020, though I wouldn't be surprised if most of it is already gone.
Oxbow was the first brewery to host the Pils & Love Festival in 2017; it went to Firestone Walker in Marina Del Rey before coming back to Maine this year. When asked whether a collaboration brew will be made at future festivals, Head Brewer Mike Fava said, "We are lucky enough to host this festival every two years. The brew day was so much fun and the beer turned out so delicious that we'd love to make this a tradition!"
Our fingers are crossed.
Collaborating Breweries
Alvarado Street
Banded
Birrificio Italiano
Bunker
Burial
Coppertail
Creature Comforts
Crooked Stave
Fair State
Fonta Flora
Foundation
Fox Farm
Goodfire
Green Cheek
Grimm
Half Acre
Highland Park
Holy Mountain
Industrial Arts
Interboro
Jack's Abby
Keeping Together
Lawson's Finest Liquids
Les Grands Bois
Liquid Riot
Live Oak
Lost Nation
Monkish
Other Half
Oxbow
Russian River
Schilling
Sebago
Side Project
Stillwell
The Veil
Threes
Tooth and Nail
Tributary
Troegs
Trou du Diable
Trve
---