No Comments
Event Recap | Ohio Craft Beer's Ale-O-Ween Offers Spooky Treats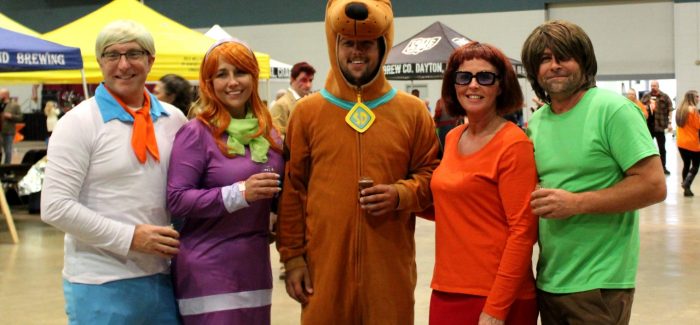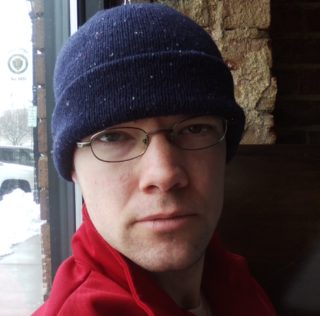 Ohio Craft Beer's Ale-O-Ween beer festival moved to a new location this year, but the spooky fun of this 4th annual event stayed true to its calling. Ale-O-Ween moved to the Dayton Convention Center this year after a couple years at The Steam Plant event center, and Ohio Craft Beer is hoping the event continues to grow into the larger space.
Forty-three breweries from around Ohio poured beer to costumed revelers throughout the evening as the eerie music of The AmpFibians and Team Void set the tone. Those who wished to peer into their future could have their tarot read by Ms. Marta Mari, and awards were given out for best costume in several categories, with creative ideas ranging from Frankenstein and Bride of Frankenstein to the Lord Jesus Christ himself (the son of god was drinking Seventh Son IPA when I caught up with him). Jim and Pam Halpert were even sighted.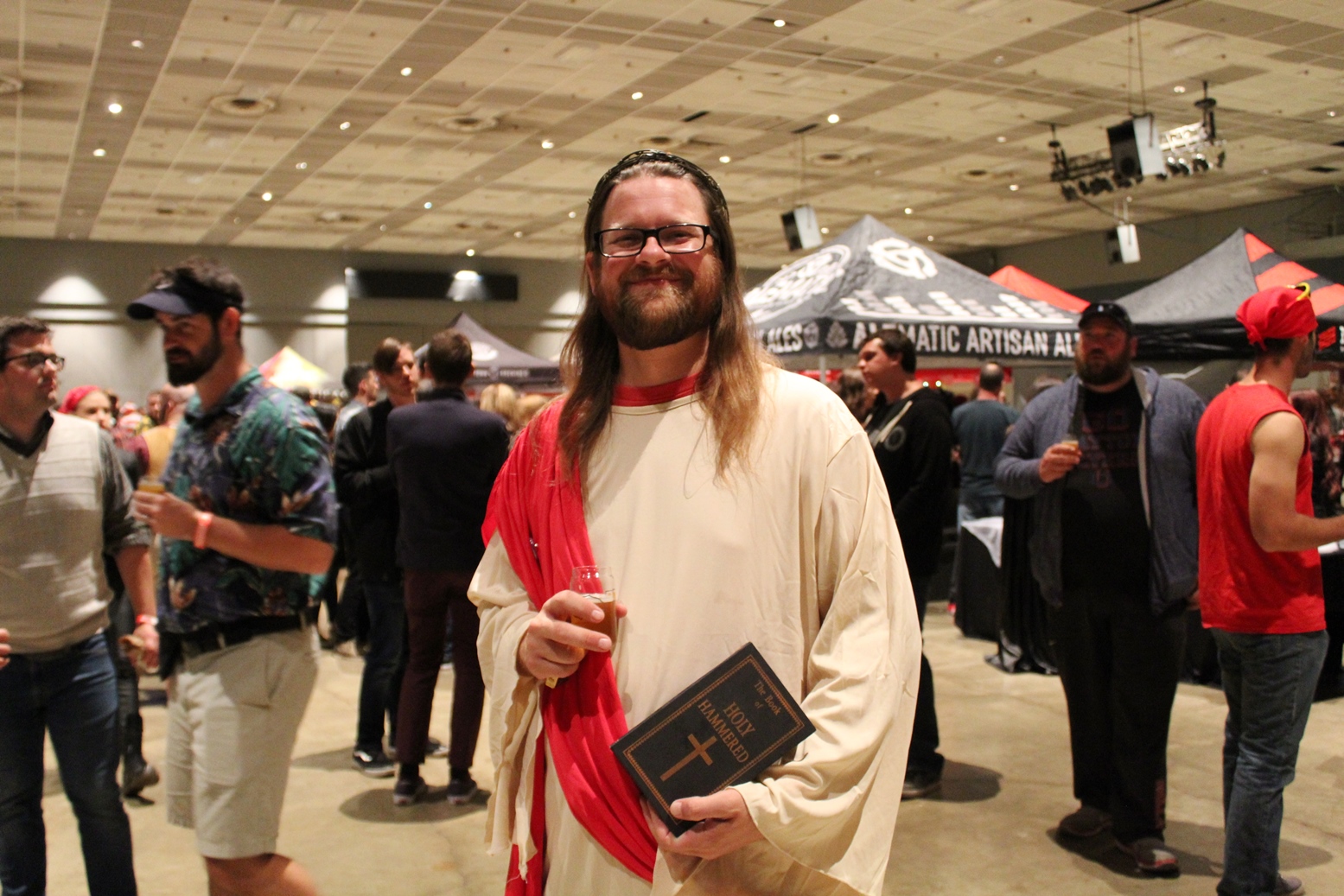 Hometown Heroes
The Dayton brewing scene was amply represented, with over a dozen breweries from around the Gem City on hand.
Always reliable Warped Wing poured several seasonal beers, including Creepshow smoked porter and barrel-aged variants of Flying Heads Dubbel Pumpkin.
Branch & Bone brought their excellent Dream Wax Oat Cream IPA, a smooth, fluffy daydream of tropical fruit and gentle citrus.
One of the best beers at the fest wasn't from the usual list of trendy styles. Devil Wind Brewing from neighboring Xenia poured their Dankel Dunkel, a Munich dunkel with a toasty backbone and lovely light roast.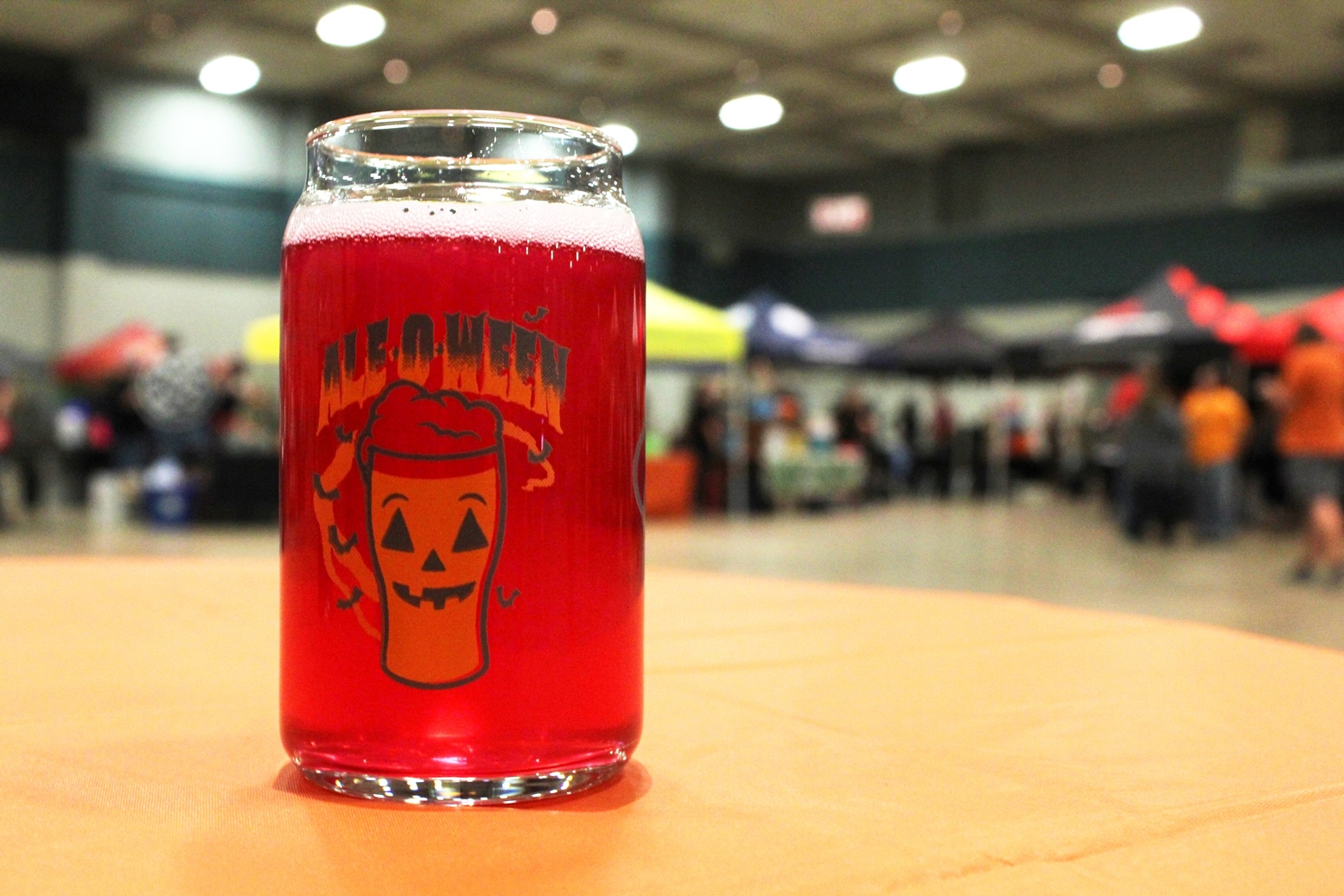 Representing Cincinnati
Plenty of great breweries came north from the Cincinnati area to pour at Ale-O-Ween.
Streetside continued their run of bringing bizarre but somehow perfect fruited sours to this seasonal celebration of weird (their Goseface Killah plum gose was among my favorites at last year's fest) with Glitter Freeze, a dragon fruit and passionfruit Berliner Weisse. Crisp, tart, and oh so fruity, this one was as stunning to the eyes as it was to the palate.
Never to be outdone in the fruited sour category, Urban Artifact brought numerous fruited brews. Their Night Market showed tart passionfruit and gentle background banana.
Sonder Brewing's Overthunk, a German-style dunkelweizen, offered banana flavors from its assertive yeast rather than the fruit itself, with a malt foundation of dark bread and some light clove and chocolate notes to round it out.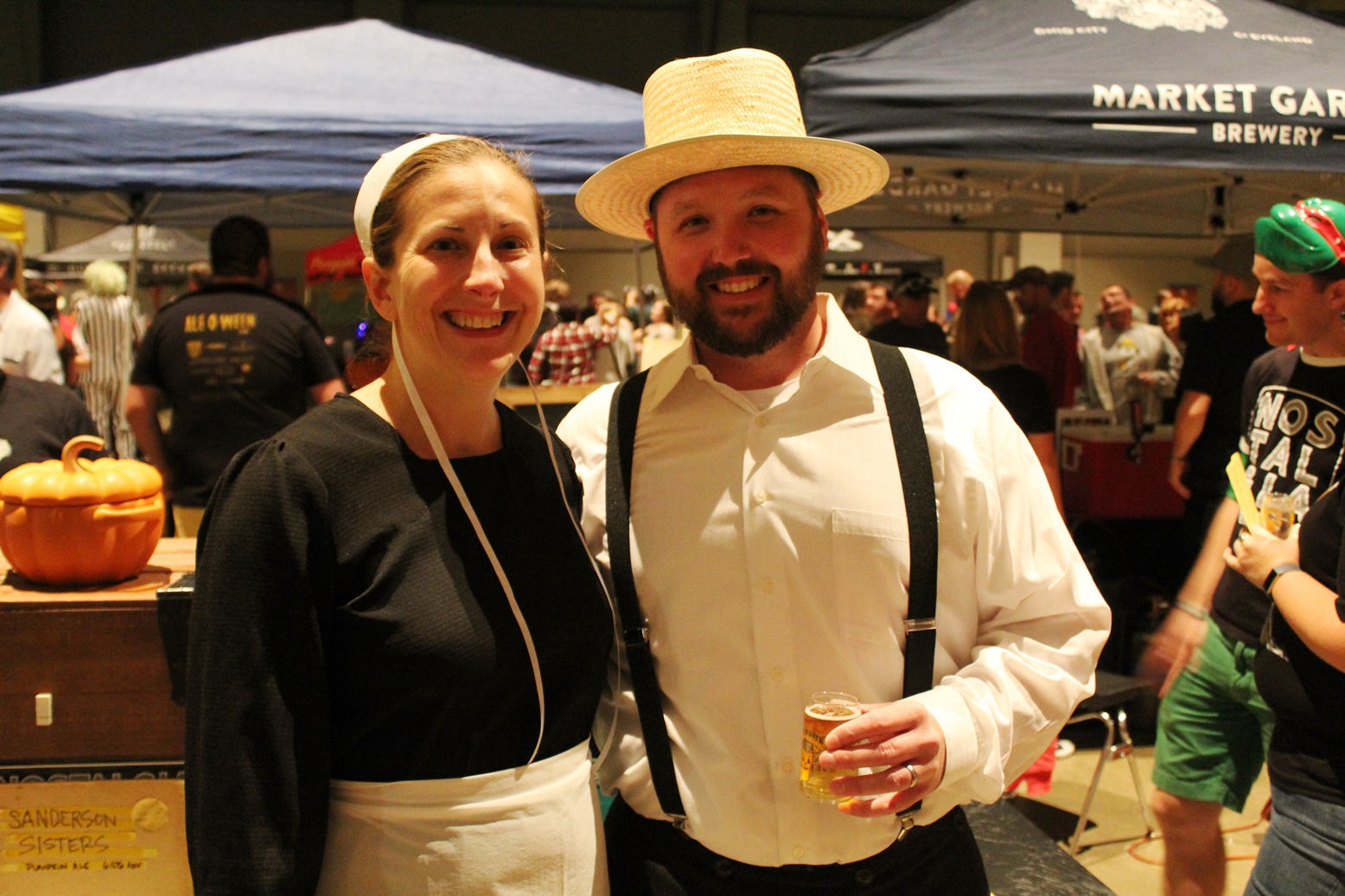 Northern Row Brewery, just opened in 2018, brought their Banker Export Stout, a style not often seen on festival floors. Gentle roast and the slight perception of smokiness made this an interesting treat.
Taft's Gourd to Death was among the best pumpkin beers of Ale-O-Ween, with soft roast, notes of spiced coffee, and a dry, lightly bitter finish all too often missing from these dessert-themed beers.
Respect the Capital
Columbus breweries brought their best to Ale-O-Ween, including perhaps the finest IPA of the night. The folks at Columbus Brewing are no strangers to fantastic IPAs, and their Cloaked in Cashmere Wet Hop IPA was a hop lover's dream, with notes of nectarine, vanilla, and muffin top crumbles balanced by resinous hop bitterness.
North High Brewing Wired Coffee Stout offered fresh, nutty coffee notes often lost in darker versions of coffee beer.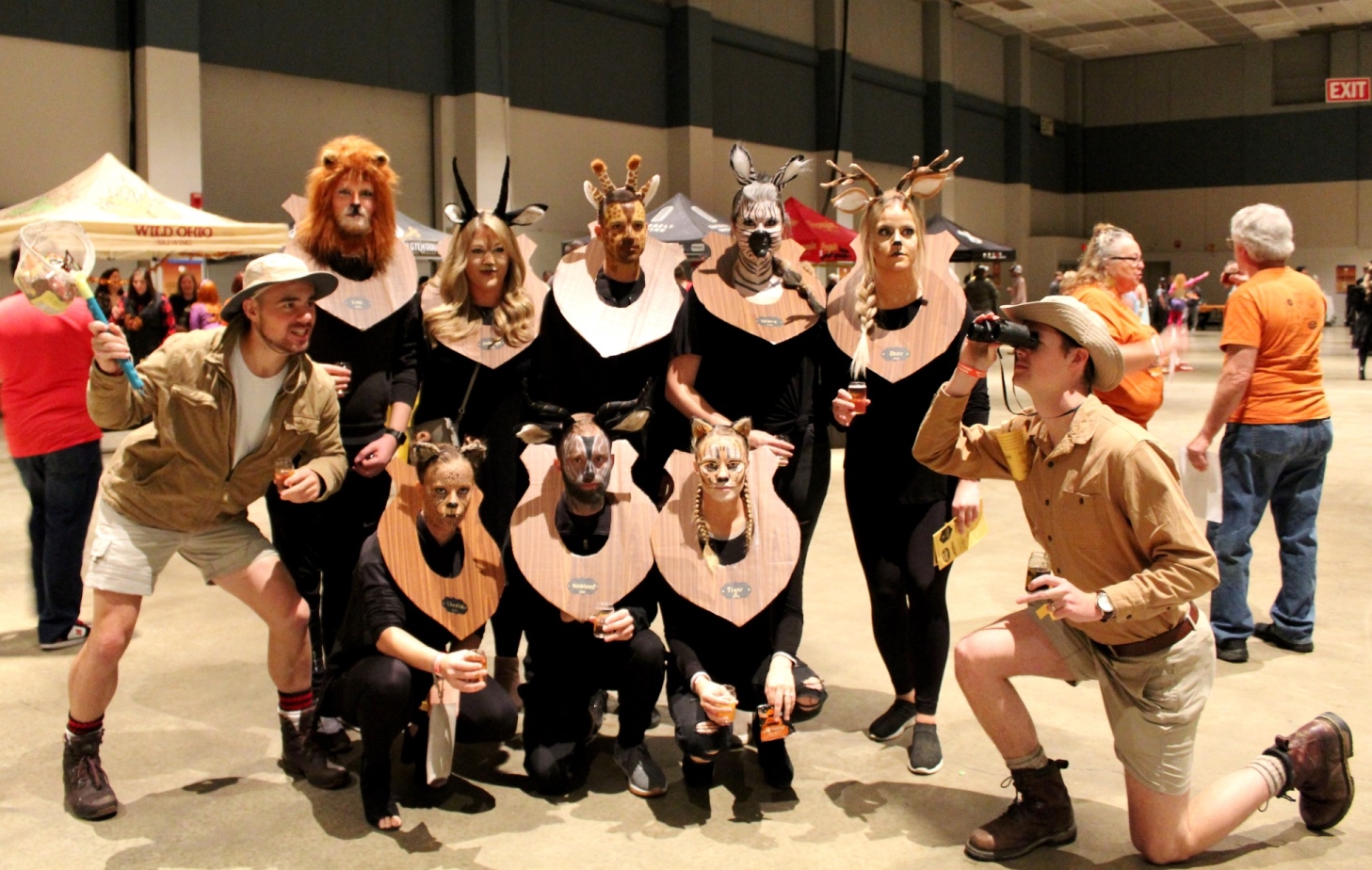 One of the most elegant beers of Ale-O-Ween was Wolf's Ridge's always excellent Red Legacy Flanders Red Ale. Not too many American breweries tackle this historical style despite the popularity of sour beers, and Wolf's Ridge's example shows what the style can be in the right hands.
Cleveland area
Speaking of red, venerable Great Lakes Brewing brought their seasonal Nosferatu imperial red ale named for the title vampire from the 1922 silent horror classic. They even gave out Nosferatu pins if you wanted to spruce up your costume!
Market Garden brought their Prosperity Wheat fresh off its gold medal run at GABF earlier this month, and it was quietly one of the best beers of Ale-O-Ween. It's pretty much a perfect hefeweizen, so seek it out if you're in Cleveland (the rest of us pray nightly on our knees for it to be distributed to our area).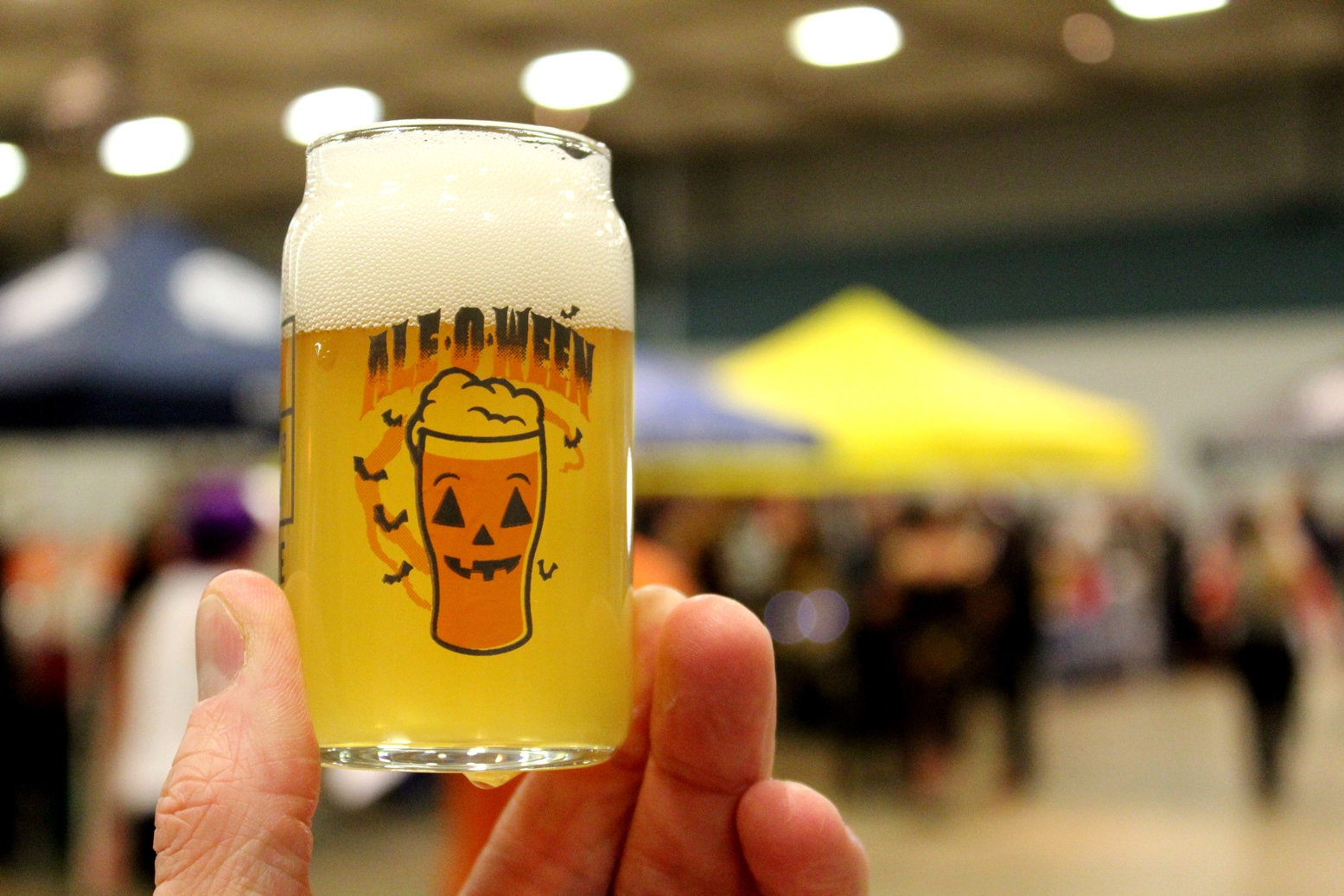 Costumed beer fans who wanted to keep their drinking on a seasonal theme were treated to Fat Head's Spooky Tooth, a fine imperial pumpkin ale.
Rural Treats
Always excellent Little Fish Brewery from Athens poured two excellent beers at Ale-O-Ween. Beets on Repeat Saison was sweet up front but finished delightfully dry with earthiness from the beets complementing a subtle spiciness from the saison yeast. While Little Fish isn't normally known as an IPA brewery, their Work Party IPA, wet hopped with hops grown on their property, offered pungent fresh citrus and resinous hop aroma.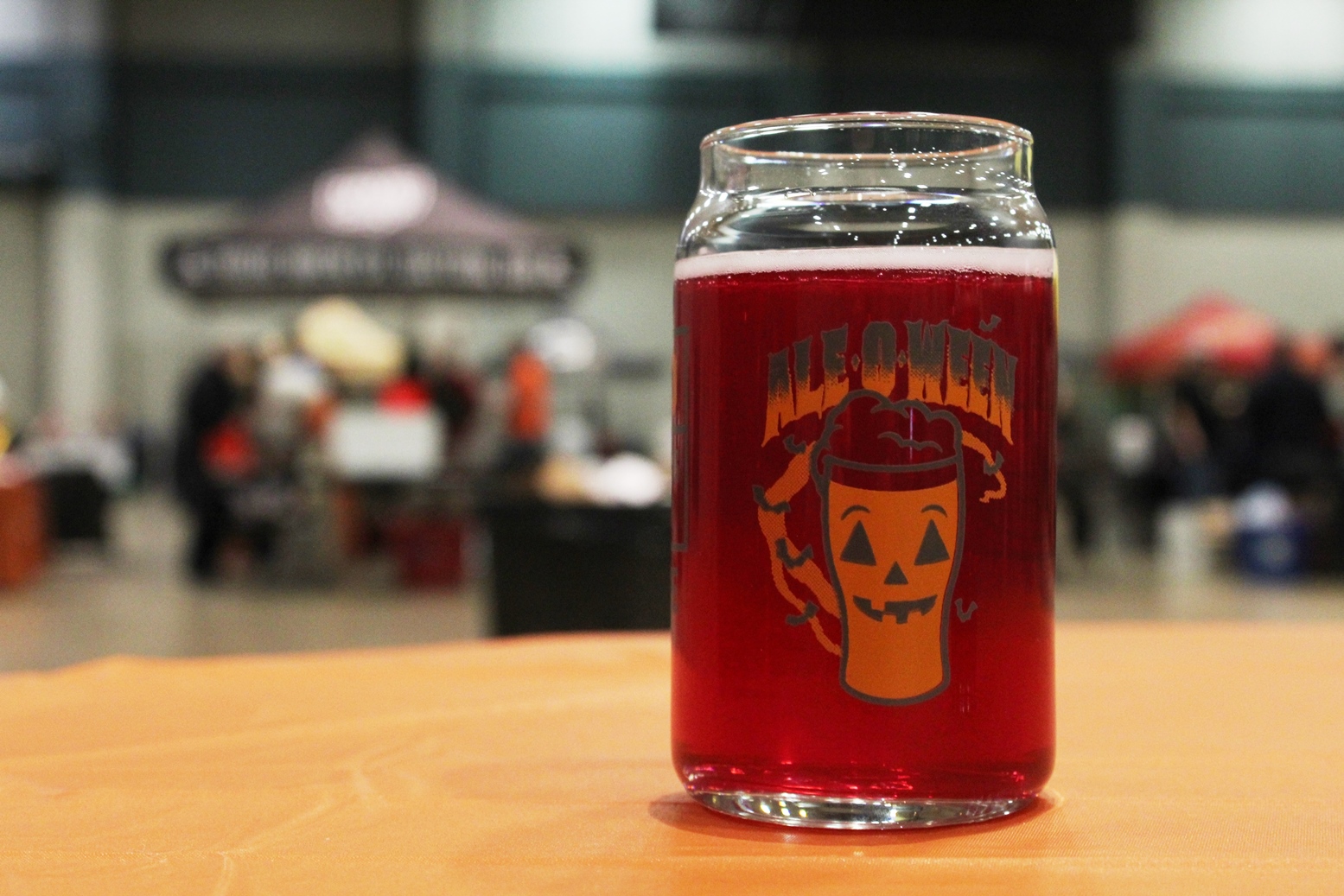 Ale-O-Ween is a wonderful showcase of Ohio craft beer, and the event has a fun, celebratory atmosphere. If you've never tasted beer beside someone in an eight-foot-tall costume of Beaker from The Muppets, you're missing out on an essential craft beer experience, but you'll have the chance to fix that next October!
---