No Comments
Finding Passion Again: Ohio's Third Eye Brewing Returns to Beer's Biggest Stage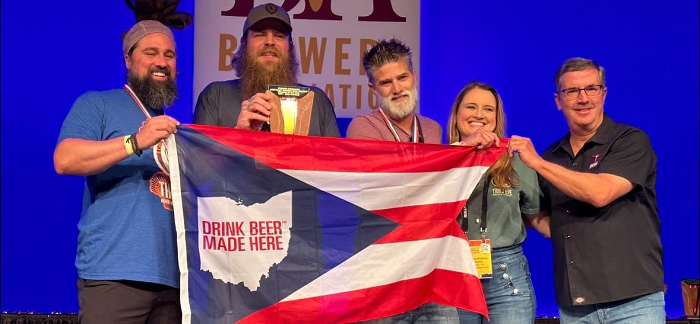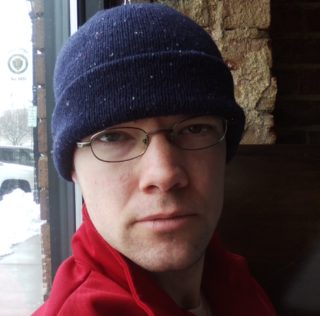 Third Eye Brewing was the second name called during the 2023 Great American Beer Festival awards ceremony, signaling the start of a momentous day for the small brewery from Sharonville, a northern suburb of Cincinnati, Ohio. Their beer Mounds of Importance—brewed in collaboration with nearby Narrow Path Brewing—took home silver in the Collaboration Competition, the first category awarded. After brewmaster Kelly Montgomery and his wife Maureen, along with brewers Andrew Moore and Tom Argo, accepted the medal with their friends from Narrow Path on beer's biggest stage, they barely had time to return to their seats before hearing their names again.
Third Eye went on to win three more medals in the first eight categories announced. When the crew went up to accept the next—a silver in Pumpkin Beer for Gourd Darn-it—they were told to stand to the side and wait. The award stewards knew something they didn't. A gold in Herb and Spice Beer for Chai Eye, Captain and a gold in Chocolate Beer for Double Astral followed in quick succession, and the brewery was awarded Brewery of the Year 1,001-2,000 Barrels. Only then were they finally released to the stage to accept all their hardware at once.
"We definitely weren't expecting to get four medals," says Montgomery. Of Ohio's record-setting 19 medals at this year's festival, over 20% of them went to Third Eye.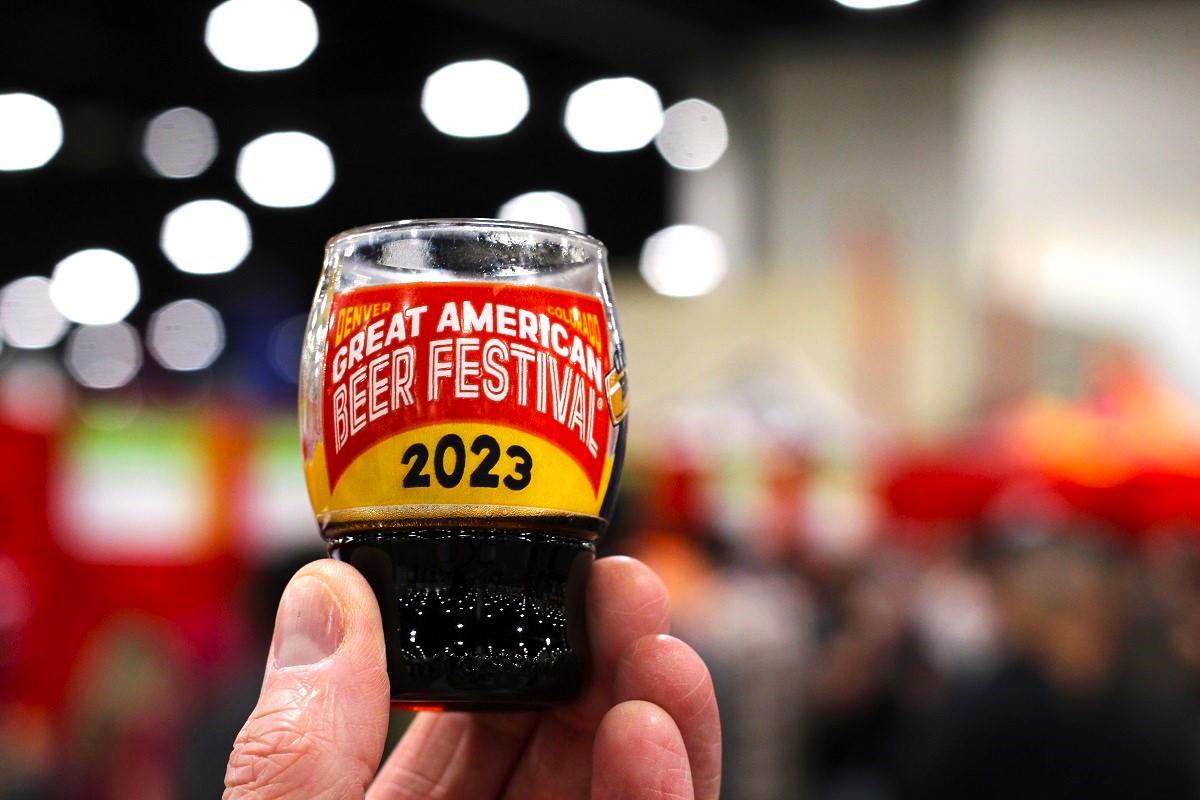 When asked what the rest of Saturday was like after the awards ceremony, Montgomery laughs.
"It was a whirlwind. We went back to the Third Eye booth and kind of got overrun," he recalls. "Not a lot of people had heard of us in Denver. We were standing there and talking to as many people as we could. A lot of big breweries like Firestone Walker came up and congratulated us, and those are some of my idols. We ran out of everything by 2 p.m."
Coconut, Pumpkin, Chai & Chocolate
While the accolades for his own beers were exciting, Montgomery was ironically most excited about his collaboration win with Narrow Path. He's been friends with Narrow Path co-founder and head of brewing operations Chad Powers for years. Narrow Path had medaled previously at the World Beer Cup but had never won at GABF.
"One thing on my bucket list was to win a medal with Chad," says Montgomery. "He's one of my best friends in the industry, and we do a lot of projects together. With the first medal awarded, my whole day had been made."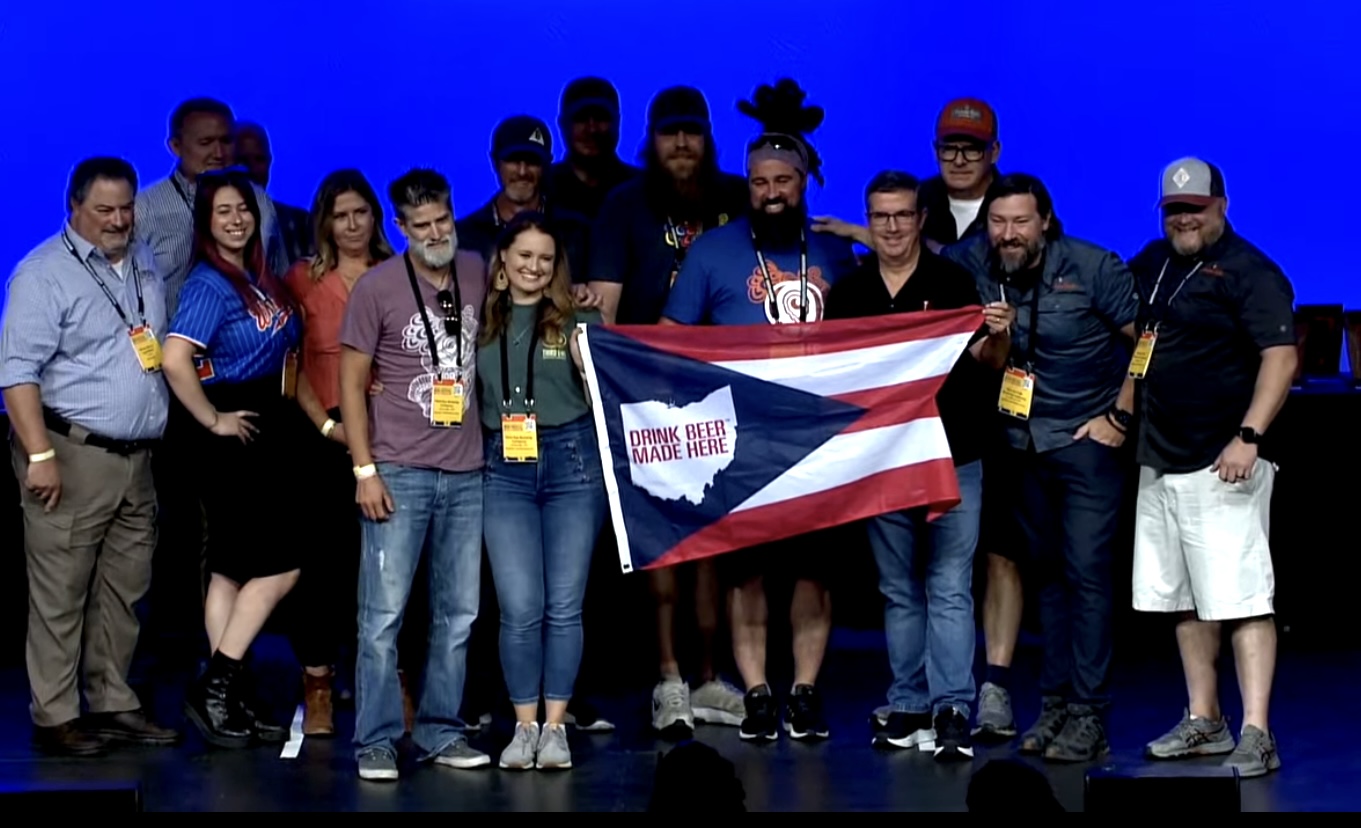 Mounds of Importance is a Milk Stout brewed with toasted coconut. The base beer—Higher Purpose Milk Stout—is no stranger to the GABF stage, having taken home gold in the Sweet Stout or Cream Stout category in 2021. The luxurious but structured base is the perfect foundation for toasted coconut, which Narrow Path meticulously toasts in the oven of a neighboring restaurant back in Loveland, Ohio. When I asked to taste the beer at the collab booth on Friday, the attendant told me, "If you like Mounds bars, you'll love this." It was better than any Mounds bar.
Higher Purpose also served as the base beer for Third Eye's next medal winner. Gourd Darn-it sees Higher Purpose receive the pumpkin spice treatment, albeit with a reserved hand. The result offers recognizable flavors of the season in a rarely-seen format. Chai Eye, Captain is built in a different stout—Deep Euphoria Oatmeal Stout—and uses Spicewalla's chai blend, utilizing over half a dozen individual spices.
Double Astral is an Imperial Stout with a complex malt bill brewed with cacao nibs from Cincinnati's award-winning bean to bar chocolate maker Maverick Chocolate and Madagascar vanilla beans. The beer has previously won gold medals from the Ohio Craft Brewers Cup and the U.S. Open Beer Championship.
How Kelly Got His Groove Back
Montgomery has won multiple GABF medals in the past, both at Third Eye and at Brink Brewing, his former brewery in the College Hill neighborhood of Cincinnati. He didn't take home any medals in 2022 however and says the last couple years have been draining and made him lose some of his passion for brewing. He's taken the last 12 months to get grounded again.
"I was just thinking about how I got into beer and what it meant to me," he says. "I was trying to get back to that first feeling of beer, instead of the more business side of it. I've been so busy I think some of that kind of got lost. We won nothing last year, and it really motivated me to get back to finding my passion again. A couple years there I got burnt out."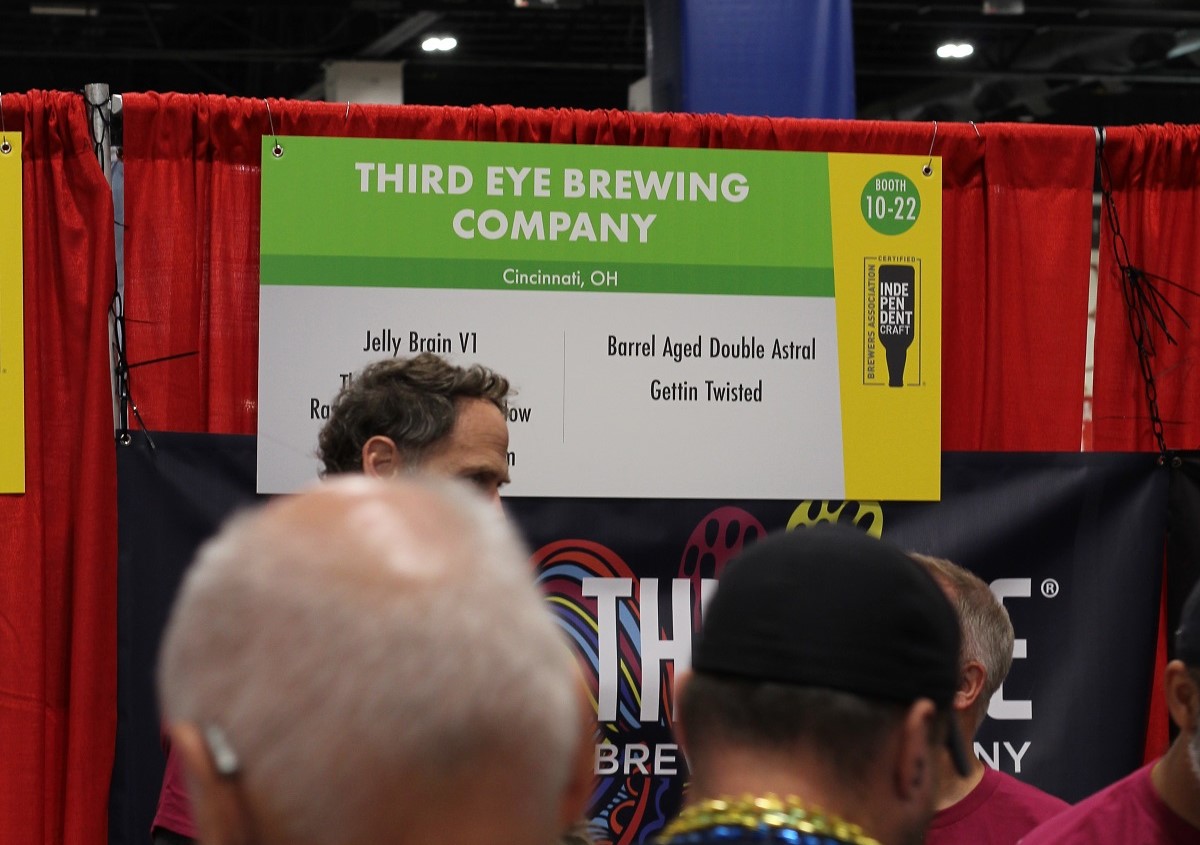 He'll need to find a way to balance both passion and operational acumen as Third Eye springboards from its resounding success at GABF to the next phase of its growth. The first week of October the brewery will be moving into its new production facility in nearby Hamilton and brewing on a much larger system.
"A lot of breweries are downsizing, but we're in the process of getting a lot bigger," says Montgomery. "For the brewery, these awards definitely help us as we grow into this space."
The brewery's current system in Sharonville has had the brewery maxed out in production capacity at 1,500-1,600 bbls annually. The new facility will allow them to brew 10,000 bbls a year, helping them to better distribute throughout Cincinnati and expand distribution into Ohio's other major cities: Columbus, Dayton and Cleveland. They hope to brew 4,000 in 2024, and 6,500 in 2025. Despite a pallor of gloom hanging around some corners of the craft beer world, Third Eye is excited for the future.
"It's good to be back," says Montgomery. "This really helps us on our journey."
Third Eye Brewing's 2023 GABF awards
Silver – Collaboration Competition – Mounds of Importance (with Narrow Path Brewing)
Silver – Pumpkin Beer – Gourd Darn-it
Gold – Herb and Spice Beer – Chai Eye, Captain
Gold – Chocolate Beer – Double Astral
Brewery of the Year – 1,001-2,000 Barrels
Cover and awards photos by Spencer Mapes. Beer and booth photos by David Nilsen.
---